Introduction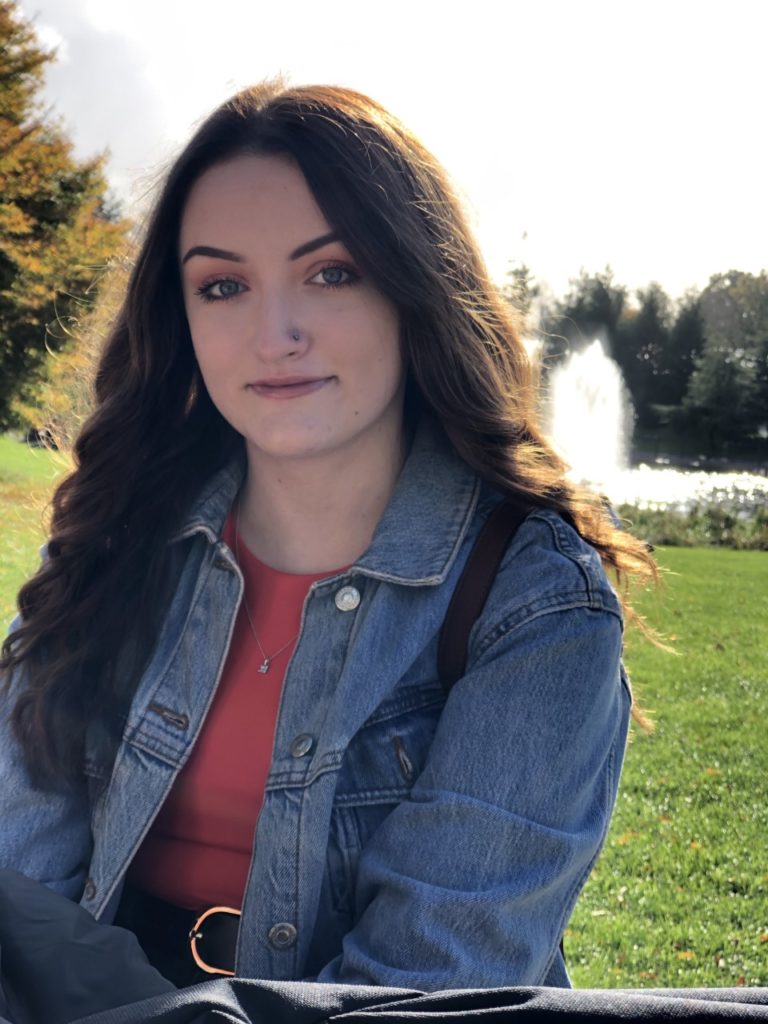 My name is Ciara Sherlock, I am currently in my third year studying BSc (Hons) Management and on placement at SAP!
This blog is the second relating to my Dyslexia journey, if you haven't already read the first one click here: Discovering Dyslexia at 20 years old.
I am writing this blog in the hope it makes other students aware of the support available for learning disabilities and that it is never too late to get diagnosed.
I am currently 21, but I was diagnosed at 20 years old in my second year, in the second semester of university. I will be writing numerous blogs about my journey, and I am open to questions so feel free to leave comments or reach out via LinkedIn.
Before you begin reading, please note, everyone's experience of getting diagnosed will be different, my background, my ability, and my needs will be very different to you.
This blog is meant to demystify the process of being diagnosed and tell you that I understand the nerves and the worry that you could go through the whole process, and end up with no diagnosis. But if you are to take one thing away from this blog is, that it's better to know. I put it off for years when I could've been getting support.
As said by Nike, just do it!
On another note, I am a recipient of the Gold Scholarship Programme and classify as a low-income student which meant I was eligible for funding support. However, there is financial support available for the cost of a Diagnostic assessment. For more information about this please click here, so please do not be put off by the cost. The University will help you in any way they can.
I have wrote a separate blog about applying to the Hardship Fund for my Dyslexia diagnosis here: My experience of using the Hardship Fund
The Diagnosis Process
So you may be wondering how do you even begin to figure out whether you have a learning disability? Well, the lovely Disability Team at Bath are just the people. These were the following steps I took to find out I was dyslexic.
Step 1
My first step after thinking I had a learning disability, was emailing the disability team (disabilityadvice@bath.ac.uk) and I booked a short appointment to speak through my queries and plan my next steps.
Step 2
Before the appointment, they asked me to complete a self-assessment which was an Excel sheet filled with several questions which would produce a score and initial indication of diagnosis. This was the first step I needed to take to identify whether I had Dyslexia, Dyspraxia, or ADHD. My score indicated I had mild dyslexia and should investigate it further. During the appointment, I shared my results with the Disability Team, and they proceeded to talk me through the next steps.
Step 3
They told me that it would be in my best interest to get checked out and explained how I could apply for funding to get a diagnosis. I managed to get funding through the Hardship Fund, which from applying to securing it, took around 2-3 weeks and this was over Christmas! Of course, how quick it's processed will depend on several things, but I was extremely grateful they got back to me so quickly. My test cost £310 however mine was online, I believe an in-person test for Dyslexia would cost £340.
Step 4
Once I had the funding confirmed, the Disability Team helped me book an 'Educational Psychologist' appointment. This was the appointment where I would receive my final diagnosis. This was booked relatively quickly; I will go into further detail about the appointment process below.
Step 5
On the 28th January 2021, I underwent my appointment with the educational psychologist...
All about the appointment process
Prior to the appointment
I think a week or so before the appointment I received a phone call from the Educational Psychologist to talk through the assessment and answer any questions I had. There is not much you need to prepare for aside from a Student Referral form which basically contains any background information that could be helpful to them to give some context of your situation. The other item was a coding exercise that will be used during the assessment, which I just needed to print off in advance of the appointment.
I cannot express enough how lovely my psychologist was, she was so friendly and really put my nerves aside for the appointment. This made a huge difference in my experience in the appointment as we had already spoken and started to build a relationship/bond. This meant I felt safe and comfortable to share personal and upsetting parts of my history which I knew had a part to play in my mental health and learning struggles.
The appointment
The appointment itself I'd say is better to look at it as a conversation rather than a 'test'. In the beginning we spoke about the notes from my referral form and just expanded on that. Once we had covered that part of things we began the 'tests'. There are a few different ones that will vary depending on the disability you are being tested on, mine included a coding exercise where I had to write down numbers from the top of a piece of paper and copy them down repeatedly inboxes. We also did activities such as writing, speaking, spelling and more.
At the end of my appointment, the psychologist spoke through my initial results and explained what recommendations she was going to make to the university on what support I required. She made sure to ask if she missed anything and if I thought the support she suggested would be adequate. She made the entire diagnosis smooth and made sure I understood what my results meant before finishing the appointment. It was nice to be able to leave the appointment knowing the result, as I know for me anyway the anxiety after a doctor's appointment and waiting for results can make the whole experience worse.
Recommended Support
*Disclaimer* The support that the psychologist will recommend will be dependent on the results of your test and your needs. It is highly individual and will vary between each person.
The recommendations of what support I should receive was the following:
25% additional time and the use of a computer in examinations.
Where reasonable, access to presentations and articles in advance of lectures.
One to one specialist SpLD study skills tuition.
A technical assessment in order to identify appropriate assistive technology in order to make the course more readily accessible and to support study skills.
Consideration for flexible deadlines.
Access to counselling for emotional wellbeing.
Access to mentoring for complex mental health needs (further medical evidence is being submitted in support of this request)
Referral to a vision specialist to investigate the visual difficulties described.
Endorsement for an application for the Disabled Students Allowance (DSA).
These recommendations also were used to put together a Disability Access Plan (DAP) to help structure my support for my studies and examinations.
From the recommendations that were made, I then underwent the process of securing different forms of support, which I will speak about in a separate blog here: What support I received after being diagnosed as Dyslexic.
Conclusion
Learning disabilities tend to be more well-known and spotted earlier nowadays, but in my generation, we weren't so lucky. I went 20 years undiagnosed, and the only reason I pushed myself to get diagnosed was because of the impact it was having on my career during placement applications, my mental health throughout my studies, my health, and my academic achievements. And even after all of that, it wasn't until a conversation with fellow Gold Scholars, Liz Simmons who leads the Gold Scholarship Programme, and my experience with IntoUniversity mentees that finally pushed me!
But my last piece of advice is, don't go it alone. Speaking to my family about this was a shock to them as they felt as if they failed me or were bad parents for not spotting it. When in reality, in their generation Dyslexia wasn't even a thing, nor were people fully educated about the various symptoms. It is so important to have the support of your friends, your teachers, and your family during this process, as you need all avenues of support to process this type of news.