The Application Process

Initially, the prompt from my college tutor to start thinking about universities and potential next steps put me under pressure. I'd been avoiding the thought of it for as long as possible, but eventually, it got to the point where I had to begin researching.

Even from the start, I was quite set on the idea of going to university over any other path, such as a gap year or an apprenticeship, but it was still useful to be aware of these options. However, being the first in my family to go to university, I had no idea what to expect, and even the idea of such a big change seemed daunting.  So I tried my best to make the most of the help offered by my college.
At college/sixth form, I'd recommend reaching out for any help or questions you have about applying to university otherwise it could be quite stressful trying to work through something new like UCAS. I also found UCAS themselves to be very supportive. You can contact them via many different platforms about any queries, but they also had quite clear instructions throughout their application process, so there really is no need to stress if you find yourself unsure!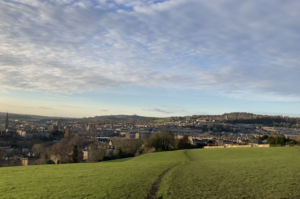 Factors to Consider

Once I was confident that I wanted to go to university, the next challenge was having to pick five universities that I'd like to go to. For me, not only did this mean taking into consideration the ranking of my chosen course and the ranking for the university as a whole, but also the location and distance from my home.

Initially, I was set on staying close to home, so moving from Coventry, I considered universities in Birmingham (a thirty-minute journey from home), but also challenged myself to look further, which led me to apply to universities in Bristol as well as Bath (a three-hour journey from home). So, the distance was a major factor for me.

After the distance came accommodation. Did I want to stay at home, or did I want to move out? Being quite a closed-off person, the thought of meeting and living with so many new people was off-putting. So many questions and concerns ran through my mind: Would I fit in? Would we all get along? Would I be able to look after myself? But I can now proudly confirm that the leap was so worth it!

Another factor I'd consider important before moving is the city. I was lucky enough to be able to visit the city of Bath when I came down for my University of Bath tour, and it is still one of my favourite things about living here!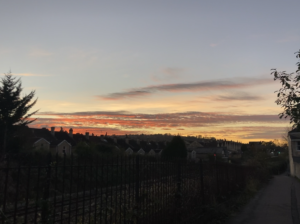 As cliché as it sounds, being at Bath has already genuinely helped me grow in confidence, in independence, and just as a person! It turns out meeting new people is not as scary as I expected, not at such a friendly place like the University of Bath.