Choosing Bath for my undergraduate degree was probably one of the biggest decisions I have taken in my life. Deciding where to go to university is a difficult decision as such, but I think that it has become even harder during COVID times.
This time last year, when I was doing my university application process, I got to know the University of Bath through videos and online resources. Even though they were very useful, I wasn't able to visit the campus or the city because of lockdown and all the travel restrictions in both the UK and other countries.
Out of all the options, I ended up choosing to study Biomedical Sciences at the University of Bath because of a mix of several academic and personal aspects. I first considered the quality of the education I would be receiving, as well as the facilities that would provide me with the necessary skills to pursue a career in science.
As an international student, I also thought it was important to consider where I would be studying, being that the campus and the city where the university is located, as it would be my first time living in another country by myself.
Coming to Bath from a big city
I am originally from Mexico City and growing up in such a big city got me used to what you could call an urban lifestyle.  I would expect a lot of traffic when going out, or I would hardly ever come across someone I knew at a shop or restaurant.
What I love about Bath is that it's a small and beautiful place. You can easily take the bus from campus and get to town in just 10 minutes. Once there, you are only a short walk away from several shops, cafes, grocery stores, and gorgeous streets full of history.
Its size is perfect, as it's small enough to unexpectedly meet with friends but also big enough to have a variety of things to do and attractions to visit. I also love that you have both the city centre as well as the countryside, where you can find many walking trails and parks that offer incredible views of Bath.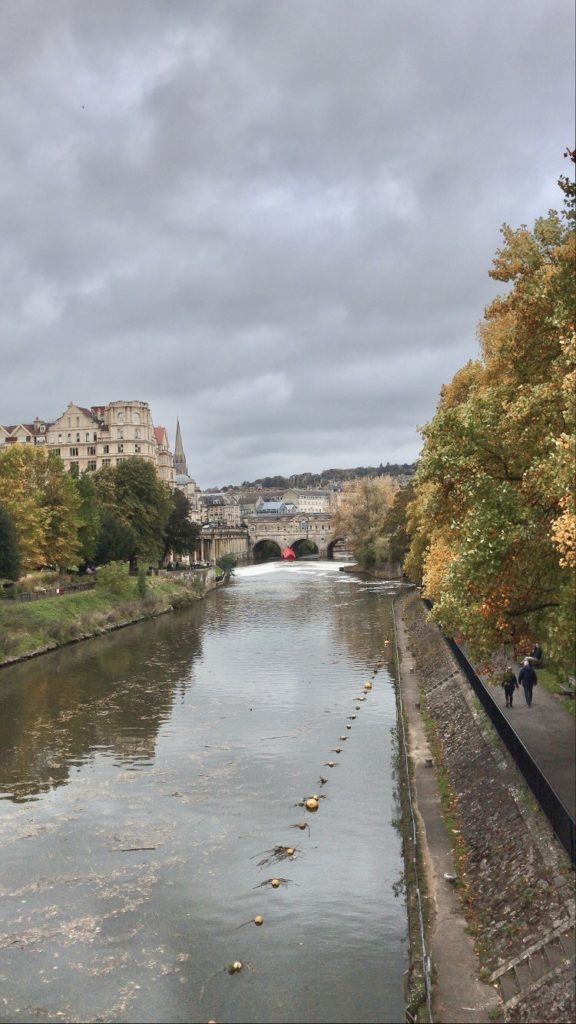 As an international student, it was important for me that my university was located somewhere a bit calmer and quieter than a busy and crowded city. I felt it would help me feel confident and comfortable when becoming independent for the first time.
I like that the campus is not directly in the city but uphill where it feels like you are in a little village, and if I ever need to do something in the city centre, I know I can be there in just a few minutes. In some way, it even helps me balance my academic and personal life because I don't have to spend a lot of time on transportation.
Besides, Bath has a great location in the UK because if you ever feel like you want some of that busier atmosphere, you can always get a train and in 15 minutes you are in Bristol, or in London in 1.5 hours! This is also very convenient for international students because both cities have airports with a great number of flight connections.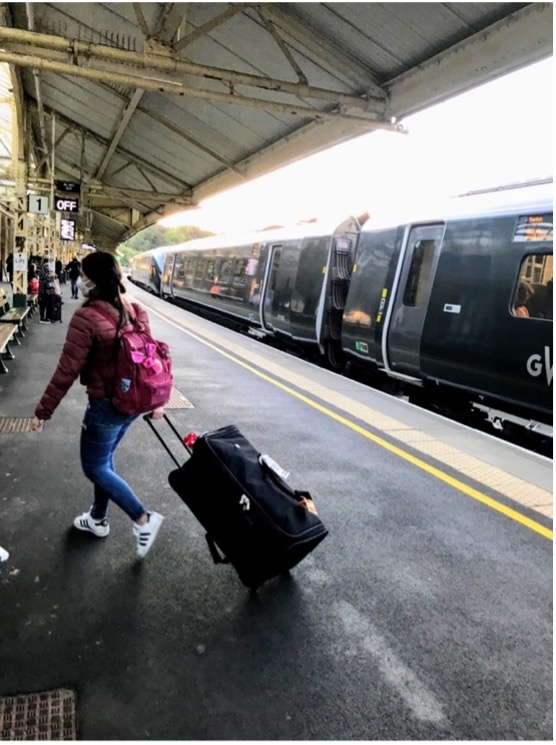 Considering the opportunities offered by the University
Just as important, another aspect I considered was all the opportunities that the University of Bath has to offer. The list is never-ending; ranging from societies and sports clubs where you can meet like-minded people and try out new hobbies, to the variety of wellbeing activities, services, and academic skills that support your student learning and personal development.
As an international student, I thought that the first weeks of my first year in university would be very hard because I would have to get used to everything being new along with trying to make new friends. It wasn't near as difficult as I thought it would be because there were many events that I could go to that helped me meet other students from my course but also from other courses.
One of the societies I joined was the Latin American society, and I've really enjoyed getting to know others with a similar background to mine. This semester I have decided to try out a Foreign Language course by the Skills Centre, which I think is a great opportunity to learn another language as well as to meet people with whom I can practice!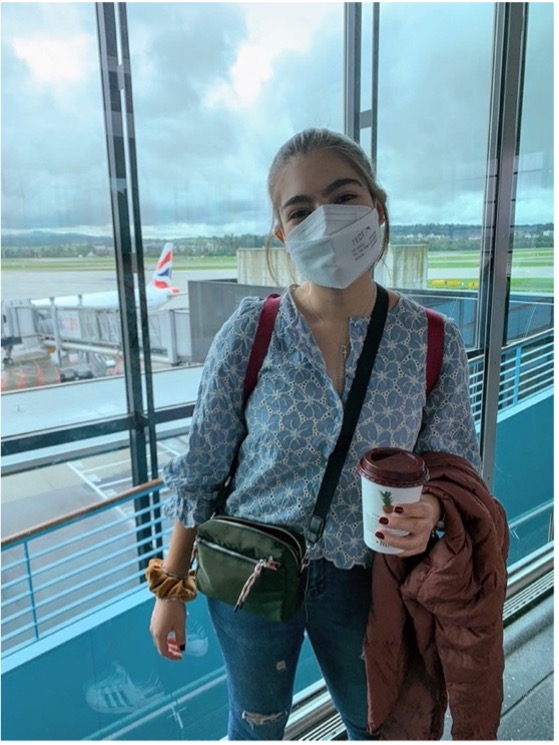 My advice to those applying to the University of Bath
Overall, I think my decision when choosing the University of Bath was influenced by several different factors to do with my career and the lifestyle I would have during my years at university. If for any reason you are not able to do an in-person campus tour or visit Bath, scrolling through the University's and the Student's Union's website, along with looking for all the campus and university life videos available, gives you a very good idea of everything that the University has to offer.
Every student comes from a different background and has different preferences when it comes to university life, but something I have realised, after my first months at the University, is that there is always something for everyone!