As I am writing this in 4 West café on campus, I am surrounded by a bunch of first years whose position I was in a year ago. Except for one big difference: you couldn't just sit in a café and have a coffee, wearing no face mask and not socially distanced this time last year! In fact, I think the experience we 2020 freshers had is so completely different to this year's freshers, that it makes me wonder how on earth we all got through the first year!
Hi, my name is Anna and I'm a Politics with International Relations undergraduate at the University of Bath. An amazing course might I add, which I would recommend to anyone looking to study a gripping and engaging politics course with exceptional lecturers.
Anyway, before talking about the University and all it has to offer as well as our unusual Freshers' Week, I'm going to take us back to August 2020- RESULTS DAY! A very nerve-wracking morning waiting for UCAS to refresh to see whether I had got into Bath. Repeated tapping of the refresh button led to me finding out… I got in! (Surprising, as otherwise, I wouldn't be writing this blog at this moment).
After results day, the prospect of moving to university and living with people I had never met before, as well as moving away from home for the first time, terrified me. I also didn't really know anyone else going to the University, so I was very nervous about the whole thing. On moving in day, I remember going to lunch with my parents before we arrived, and I couldn't eat a thing I was so tense. However, on that sunny September afternoon, I moved all my stuff in (including about 100 fluffy pillows which took up the entire space in the car).
I lived in Woodland my first year, and really liked my accommodation - partly because of the en suites and double beds, but mostly the people living in it. We were the 'COVID year', and so most of the freshers' activities were online so I really had to force myself to socialise as much as I could. It was maybe more difficult than previous years had been, but everyone was super friendly.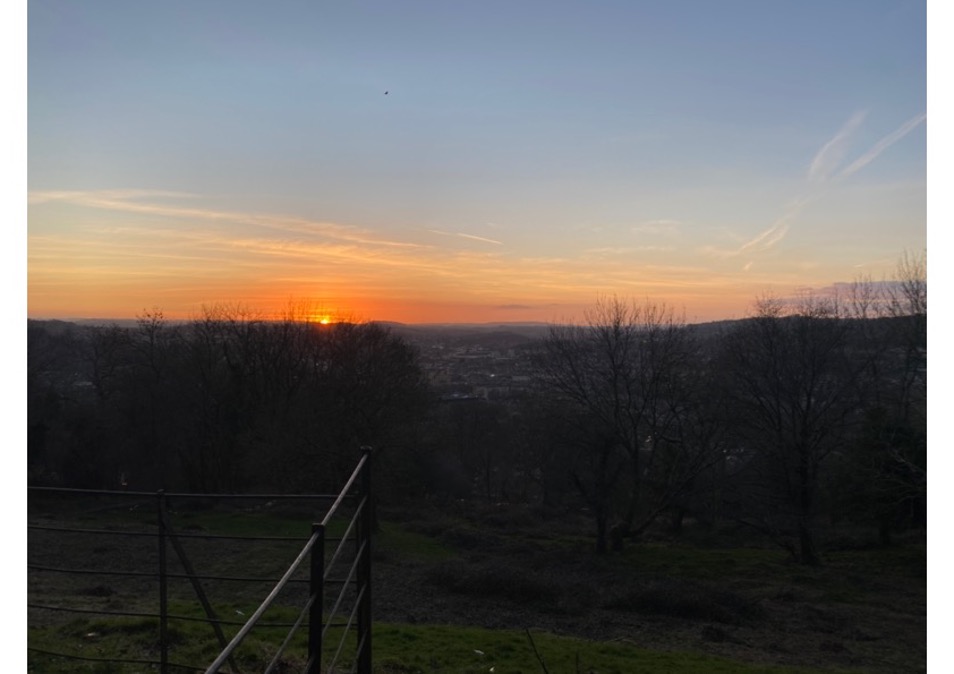 I ended up having a fantastic Freshers' Week though, even without all the big events and Freshers' Fair. Everyone was in the same boat, and so everyone was very keen to make friends. University is such a great place to meet a real variety of people who come from all different places and have had different life experiences from yourself.
The University has such great support available and really tried to make me feel welcome which I greatly appreciated. The campus is also smaller compared to other universities which I personally liked as it made it feel less scary and big. It felt like home after just a few weeks.
Here are some useful links for checking out the support services available at the University:
The 'Bath Blend' online learning experience really was the best made of a bad situation. We had in-person seminars, and online lecturers who still managed to keep us engaged through our laptop screens. Quite a difficult job to do if you ask me!
Overall, being a fresher in 2020 was a unique experience that will never be experienced again (hopefully there won't be COVID 2.0) by any other fresher. My top tips having experienced one whole year of adulting at the University of Bath would be:
Remember everybody is in the same boat and everyone wants to make friends so just put yourself out there and be friendly and sociable and the rest will take care of itself!
Remember salt, pepper, and spices for cooking. Many students forget these are invaluable when you're trying to make pasta sauce in the first few weeks, and you realise that it's tasteless without some seasoning
Bath has lots of available support - both mental and physical - so I would recommend going to the mindfulness sessions or yoga sessions, utilising the sports facilities and the amazing grounds around campus for walks
Enjoy living on campus for a year! I am in my second year and living in Oldfield Park, and while I'm enjoying living in a house there's nothing quite like living on a university campus.
Visit Sham Castle with your new friends on the golf course next to the University and witness the beautiful sunsets there for a view of the whole of Bath!