Why I chose Brendon originally
Originally, I chose Brendon Court because the rooms were a similar price to Eastwood and Westwood (not including food credit), but it seemed more modern, especially the kitchen and the newly built courtyard. It also had a social area with sofas and a large TV, unlike Eastwood and Westwood.
In hindsight, how modern the accommodation is shouldn't affect your decision, as it's a difference you barely notice, having now been inside a variety of accommodations. The social room; however, is a nice feature. It's a good place to host a flat party or just watch a movie or the football with some friends.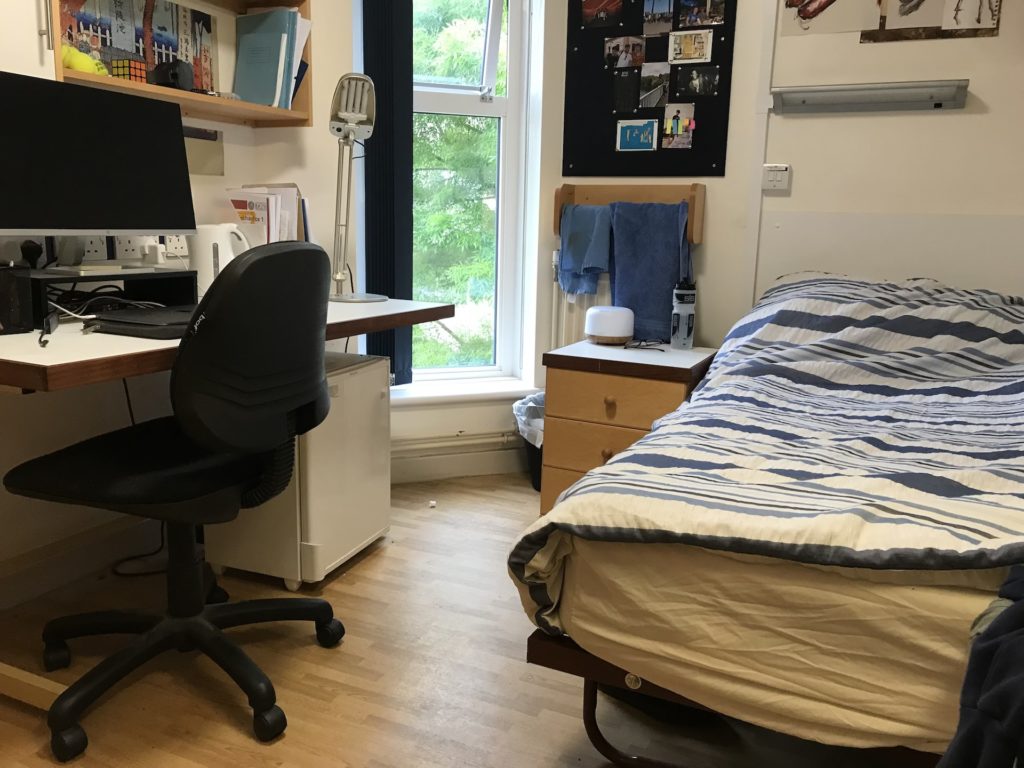 The Best things about Brendon Court
The best thing about Brendon, I would say, is how social it is. The fact you have so many flatmates (up to 39) means there are always people to socialise or go out with, and there are always friends to be made. The different floors also mix, meaning it feels like one big community of 126 people.
The £50 a week Eat & Drink credit has also come in very useful. It means I don't have to worry about cooking lunch when I have a busy day of lectures, and can just pick up a burrito or a burger from the Fountain Canteen. Or, I can grab breakfast from the Pitstop Café if I've overslept and am running late for a lecture. That being said, you don't have to eat out all the time. I tend to cook dinner almost every night in the shared kitchen, and despite it being shared with 38 other people, I've almost never had to wait to cook (and somehow, it stays relatively clean as well).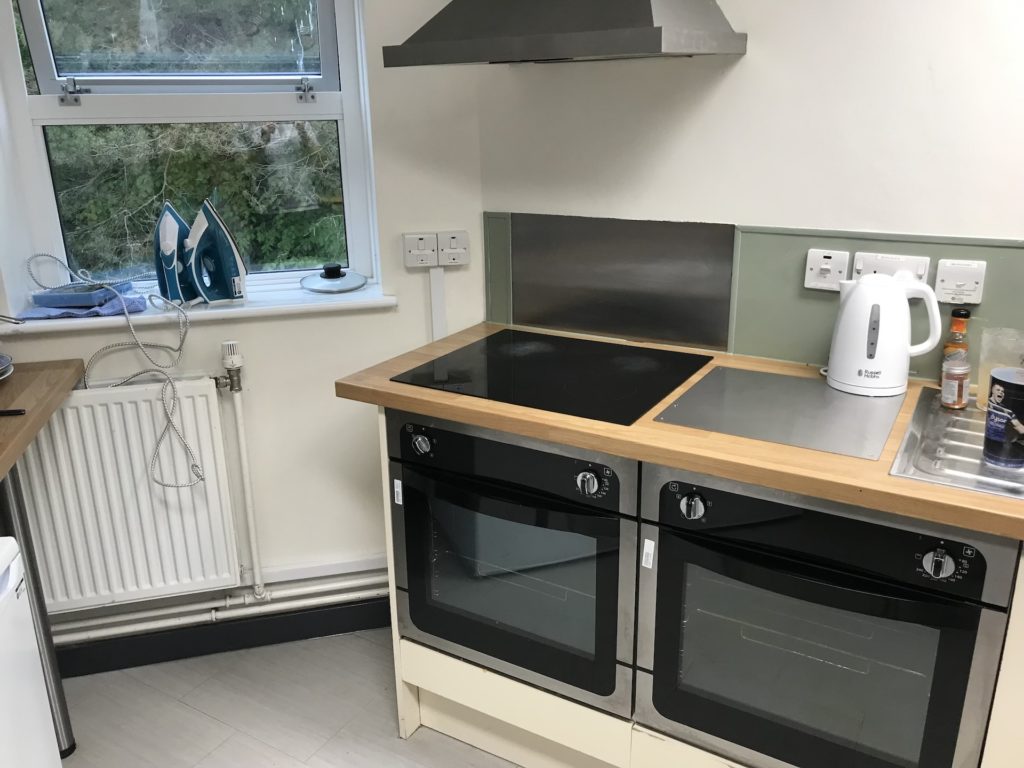 Although I didn't take this into consideration when choosing accommodation, another huge benefit of Brendon Court is that it has one of the best locations on campus. It's only a 2-minute walk from the centre of campus where most lectures and places to eat are located. It means I can roll out of bed and leave my room 5 minutes before a lecture, which has been very useful.
Eat & Drink credit – What actually is it?
Brendon Court is one of the few accommodations on campus with an Eat & Drink credit. You get £50 a week to spend on places to eat around campus, which is stored on your library card. With meals costing around £2 for sausage and mash, and up to £7 for a pizza, it comfortably gets you one or two meals a day, but you will still have to do a little bit of shopping so you can cook the other meals. Also, you can buy ingredients from The Market, if you prefer to use your food credit for that instead. £50 a week may sound a lot, but if you don't use it up by the end of the year, it rolls over until you graduate, and you can keep on using it as usual.
Another thing to note is that Eat & Drink credit at Bath is unlike catered accommodation at many other universities, where you have one large canteen for all catered students and set mealtimes. Eat & Drink credit allows more flexibility and variety with what you eat, while still being catered.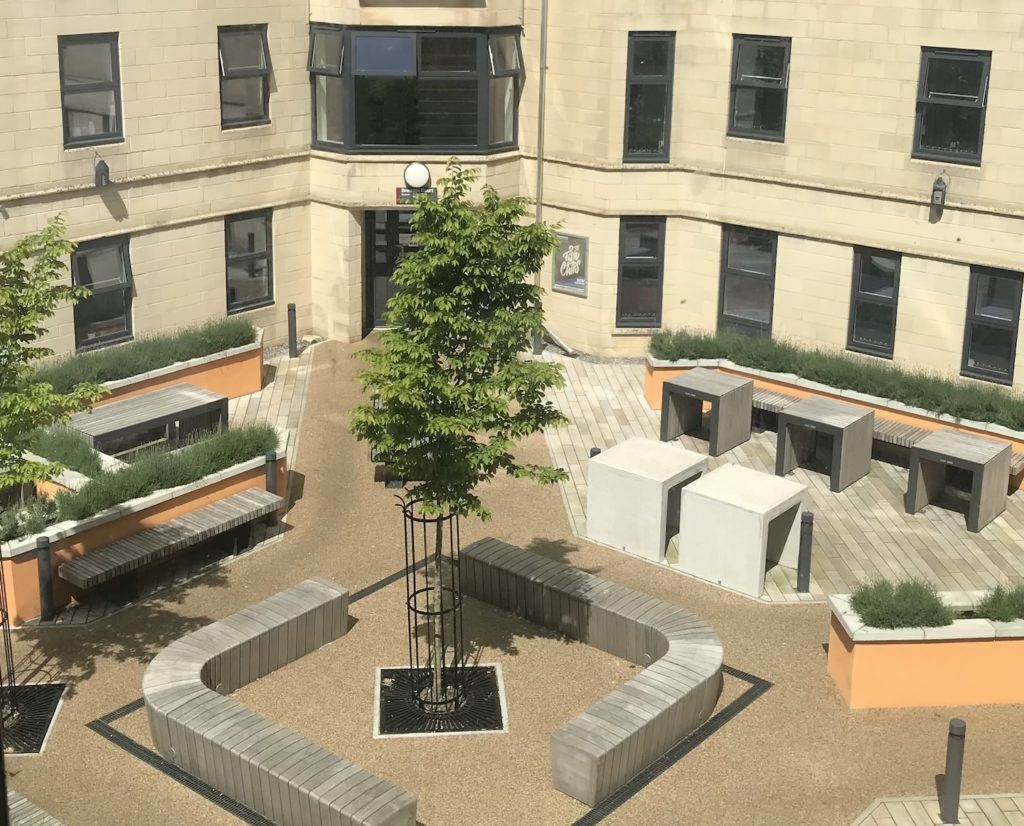 Brendon Court at a glance:
4 large floors of up to 39 people
One large kitchen per floor
Catered (£50 food credit a week to spend at shops and cafes on campus)
Shared showers and bathrooms
Well located; 2-minute walk to the library and the centre of campus
Mini-fridge and kettle included in the room
Social area and communal courtyard
You'll need to check the University accommodation web pages for the latest information but I hope this post helps you choose your student accommodation.