This year I've had the opportunity to live and work abroad for my Biochemistry placement, and it's been one of the most exciting and challenging experiences of my life. Of all the incredible places in the world I've ended up in Japan; a country known for its blend of the traditional and futuristic, and needless to say a completely different culture from the Western lifestyle I'm used to.
Working Life
I'm a part of a team of medical researchers in Yamaguchi, a prefecture on the southwest side of the main island in Japan. I've spent my working days studying a new, potential cancer immunotherapy. The work has been incredibly interesting and I have learnt so many skills. Working as a team and coordinating experiments was fundamental, as well as communicating with a variety of different lab members.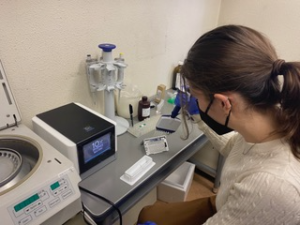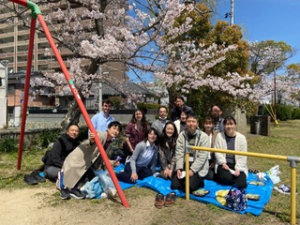 As well as studying cancer and immunology, I have also taught English as a second language to a class of medical students. This has proven to be excellent fun but has also really developed my communication and adaptability skills.
Travelling!
One of the best things about overseas placements is the people you'll meet. Japanese culture is incredibly welcoming and I have been to visit many places; from fish markets in Shimonoseki to the beaches in Fukuoka and temples in Kyoto. And of course the busy city of Tokyo.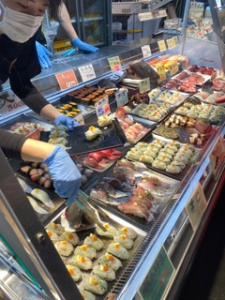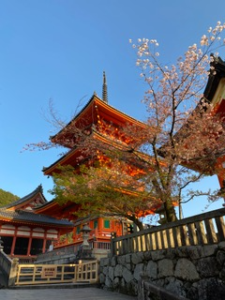 I have also joined the Medical University Rugby team which has been a great way to make new friends and also practise my Japanese language skills.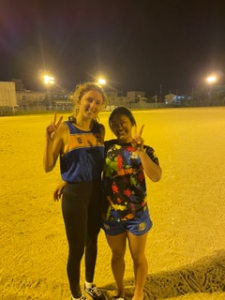 The Japanese Language
If you find yourself moving somewhere where the language is completely new, you should definitely take advantage of the language courses offered by the Skills Centre.
Like anyone learning a new language has experienced - having a native speaker to practice with and give insight into the culture of the country is invaluable. I would highly recommend Suzui sensei's Japanese classes to anyone wanting to try the language.
Missing Home
Living in another country is not all excitement and travelling, one of the things I've struggled with the most is missing my friends back home. One piece of advice I would give anyone on a Year Abroad is to immerse yourself in the culture and embrace your new life. Try to not hold onto home too much, everyone will be waiting for you when you get back.
Tips on Working Overseas:
Embrace your new life!

Culture shock happens to everyone - be prepared with some reminders from home.

Make an effort to make meaningful connections - these friends can last a lifetime.

Be proactive - moving to another country is probably one of the biggest tests of independence you'll get. 
In the future, I hope to continue working in new and exciting places - and I hope to stay in the medical research field for a while longer. I can't wait to see what lies ahead.