Having started my clinical psychology placement for 3 months in London, I thought it may be helpful to share my experience and some tips for those who are considering doing a placement at London.
To begin with, I have chosen to do my placement at London to have a taste of a different scenery compared to Bath. Bath is a very peaceful, calming, and tranquil place while London is a vibrant, colourful, and busy area. I wanted to make the most out of my placement year and explore where I would like to work and live after graduation.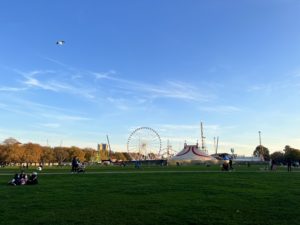 Cultural shock
It is very normal to experience some form of cultural shock when you first arrive in London. I used to visit London a few times every year as a weekend getaway or to visit friends so I thought it would be relatively easy to adapt. To my surprise, living in London is very different to visiting London.
Finance
Living in London is very expensive. I am living a private student accommodation and it is a lot more costly than bath. I would recommend living in a shared flat with other placement students/ ensuite in a private hall. Eating out is costly at London so I always bring my packed lunch and snacks to work. The Pret monthly subscription is a popular choice to save some money on your coffee too. Some people may also ride bikes instead of taking the tube to lower their transportation cost. Another tip is to get a student railcard and link it to your oyster card to get 30% off during off-peak times.
Many psychology placements are unpaid. It is important to take this into consideration if you would like to stay at London. It is easy to spend almost double of what is spent at Bath. My placement only consisted of 4 working days per week meaning I can do part-time 3 days a week to earn some extra money.
Socialising
London is such a vibrant and large area compared to Bath. There are many things to do at the weekend. Some examples are shopping at Westfield, ice-skating at Battersea Power Station, eating at Camden Town, café hopping at notting hill gate, thrifting at portobello market, taking rides at winter wonderland at xmas, dining at Covent Garden  etc. Moreover, it is important to stay active after sitting at the office all day for my placement. I joined pilate and spin classes with my friends at various studios.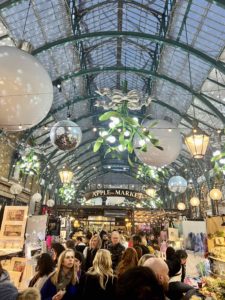 Commuting and transportation
Commuting can be draining. The tube is a relatively confined space, and it gets really packed at peak time. People can look stressed and are very busy rushing to different places. Having to stand for the journey after work can also be tiring. There are also strikes from time to time making travelling rather inconvenient. It used to be easy to travel on foot in bath and there were not that many bus routes. Hence, it is normal that it took me quite a while to get used to commuting and the tube environment. It is very expensive to live in Zone one so I would suggest living somewhere that is on the same tube line as your workplace so you would not have to change lines after a long day at work. I would also recommend using the "Citymapper" app on your phone as it is quite reliable and accurate. It shows the price of each route, closet tube exit, which google map does not indicate.
Crime and safety
There are significantly more cases of theft and phone snatching in London compared to Bath. I had to be extra cautious on the street such as not carelessly having my phone out for navigating or taking photos. At first, this made me quite anxious as I have to always stay alert and careful while being out. After a month or two, I have accustomed to the environement and have learnt tips from friends. For example, when using a phone in public,use it away from the road side and keep checking your surroundings. I also use a Bluetooth headphone so i do not need to have my phone out.
Living condition
Living in a studio in a big city provides you with a lot of personal space but it is not only very expensive but can also make people feel lonely at times. It is also more difficult to make friends while on placement as you cannot join university societies. This is one vital consideration point that I overlooked when choosing an accommodation during placement. Luckily, my student accommodation provides many socialising opportunities such as welcome party, pumpkin carving at Halloween, prosecco and pizza night, painting night, xmas party and so on. These helped me with meeting more people at London and forming my own social circle.
In conclusion, adjusting to a whole new environment and living standard can be difficult. It is very normal to take time to get used to everything and settle in. After overcoming the adjustment, I am able to fully enjoy my London life, try new things and meet new people. Embrace the differences and appreciate the opportunity to explore a new place within your placement year!