Hey everyone, my name is Abby and I study Sport Management and coaching. Currently I am in week 8 of my year abroad on placement in North Island, New Zealand. I am working as part of a regional sports trust called Harbour Sport. Here I am finally setting off on the adventure of a lifetime.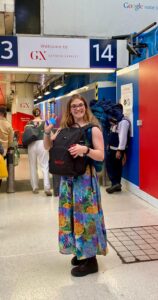 But before I tell you anything more about my work placement, I would like to give you some tips for organising and making sure you have everything packed and ready to go for the travel ahead.
My travel experience to the other side of the world was not as smooth sailing as I wanted it to be! Let me try and make sure yours is.
Firstly, for a distance as far as 11,653miles by plane, you need to be organised with flights. With our placement at Harbour Sport, they take on six students from Bath so when I found out who the other students were, I organised a meet up early in 2nd year to start looking at flights and get them booked. On the 16th of February, my flight to NZ was booked along with the other 6! Up until then everything was going to plan. However, a week later things took a turn and my flight was still valid, but I did not have any luggage with it😐. With the 6 of us booking through lastminute.com we all had the same email come through, so we were all in the same situation, fortunately. I tried to get money back which resulted in my flight out to New Zealand being completely cancelled 2 days before leaving in June and having to book through a completely different airline at the full price.

Secondly, packing a suitcase is an exceedingly challenging task. Especially when you are in our situation and the less you take the cheaper it was, I sent my luggage by post recommended by my mum because the couple of websites that could send luggage really added up in price.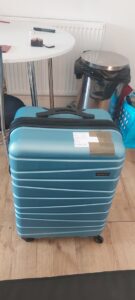 To bring the weight and price down I packed one item of everything that I could need (my favourites of each item). So, 1 t-shirt, 1 pair of trousers, 1 hat etc. Then I assessed and saw if I needed to add anything else. For me, my carry on was everything that I could take to the airport, so I tried to keep all essentials to travel in there.

Thirdly, for New Zealand travel you need a working holiday visa which lasts for a year from the day you arrive in New Zealand and going back to the packing scenario New Zealand are extremely strict on what they allow into the country and what you must declare as you arrive.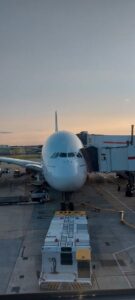 For example, they check dirt on shoes and any food products in luggage. They asked me as a handed in my checked luggage for my new flight 🙄 if I had a visa and it was printed out. They printed it out for me as well.

Fourthly, this might be the first time you are leaving the Uk to live away from home and it can be very scary. To add to this fact, you may be travelling alone. For me, I had 5 other students travelling to New Zealand however because of the mixed-up flights I ended up travelling alone. My first flight was to Dubai being 10 hours and then New Zealand which was 15 hours. It is one of the longest flights in the world. I would suggest finding a film that you love and then trying your hardest to sleep. Else you will get grumpy.👩‍✈️

Finally, when you are getting ready to leave the UK to go on your year placement abroad try to take time with the friends and family that you are leaving behind. I had just finished my university exams, so my housemates and I decided to travel and camp in Wales for the weekend. And then came back to Bath for a week and did everything in bath as students we do not normally have time to do. Mini Golf and Prior Park were on the agenda. My family came to pick up my university belongings and then my mum and I travelled to London for me to catch my flight. The precious time before the flight was a very memorable time.

So, for my 1st Tip: I would recommend booking through a certified airline as you will be able to claim back on any issues that may arise. We all tried to go for the cheapest option which led to us having to pay to send luggage over and pay extra because of the flight issues.

2nd Tip: As part of the certified flight. I would use a credit card because you will receive protection as part of the insurance on your card and it will also make it easier for you to claim back money you lose because for ours it was a struggle.

3rd Tip: Pack with purpose- Only bring with you what you will need and what you use daily. I am very much a jackets and baggy clothes person, so I normally have loads of different jackets and joggers/hoodies etc, but I had to limit myself to be able to fit in other essentials such as work clothes and walking boots.👣

4th Tip: If you are travelling with other people going to the same abroad placement then coordinate what you are bringing because in our house, we currently have 6 hair straighteners and 1 hairdryer!💇‍♀️

5th Tip: Check the required travel documents for the place that you are heading to for your placement. See if they need them printed out or a slip in your passport. Some countries need more than 3 months left on your passport. So just double check the needs for your placement country. You would rather be more prepared than seeing the flight leave without you.📰

6th Tip: If you have other students travelling to the same place try and sit together and book on the same flight. This will mean you feel less alone leaving family and have travel companions. If you are not traveling with anyone, then try and pack something in your hand luggage to keep you entertained on the long-haul lights for example a book or cards. I also brought by teddy from home as my travel companion. 👫

7th Tip: Remember to bring items to help you sleep as much as you can, I recommend a travel pillow, comfortable joggers and a few layers and a hoodie because it can get cold on flights and an eye mask (the one I got given on the plane was not comfortable and the lights are so bright. I did not bring a travel pillow and I regretted that as soon as I wanted to sleep because I could not find a comfortable spot for my head at all.😴

8th Tip: I also suggest bringing some snacks with you because on long haul flights they attempt to wake you up if you are sleeping but only try once so make sure you have something with you, so you do not go hungry. Also, if you have an allergy phone up the airline and check because Malaysia Airlines app was not extremely helpful and one of us has an egg allergy and could not eat much of the food on the flight.🥘

9th Tip: For travel you never know what you are going to need whilst over in the abroad country that you end up in and you may forget essentials that you are going to struggle without. A few that would be good to remember are travel adapters, insect repellent, small room décor (to make it feel more like home) and of course a diary to record your year abroad.

10th Tip: Try not to get stressed about all the above points, it is meant to be an exciting time and it is an adventure that you will need after 2nd year. Enjoy the build-up because it will go quick, and you will be 2 months in before you know it and loving the new role. 🙂