On 29th September 2015 at the University's annual Impact Celebration Dinner the collaboration between Wessex Water and the University of Bath received the 'Aspiring Business Impact' award in recognition of their successful partnership in recent years. The event acknowledged the collaborative work supported by the University's EPSRC Impact Acceleration Account (IAA), which promotes innovation and knowledge exchange.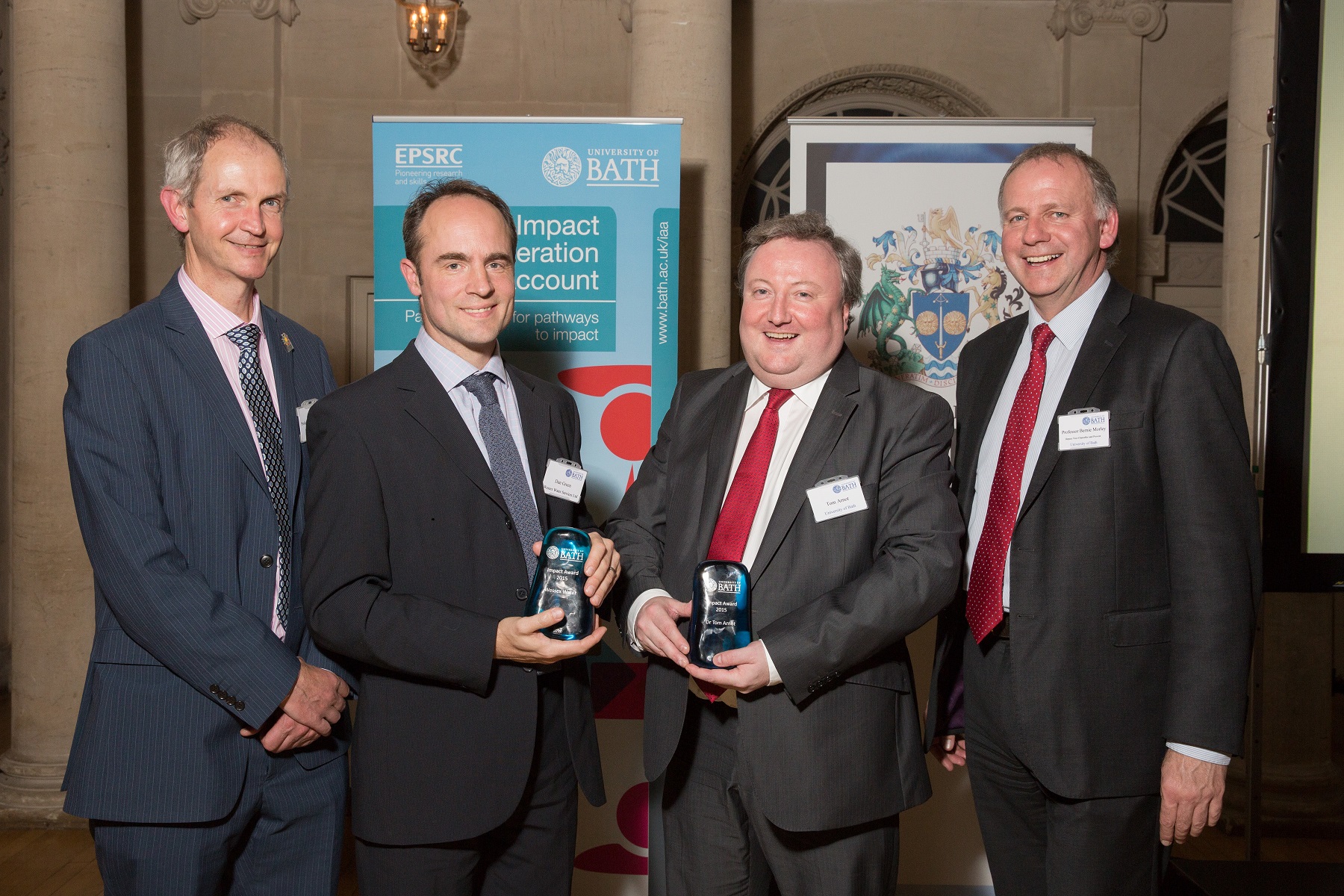 The IAA has played a crucial role in shaping the collaboration between the University and Wessex Water, providing more than £250,000 for the first five projects that address some of the key challenges faced by the water industry. This includes:
exploring the application of reedbeds and algae as sustainable water treatment processes;
enhancing the existing boigas generation from anaerobic digestion;
the development of innovative models to engage communities;
improving asset reliability and security of supply;
and applying advanced analytical chemistry that will give Wessex Water an industry advantage when it comes to identifying pharmaceutical pollutants in waste water.
Dan Green, Head of Sustainability and Innovation, Wessex Water and Dr Tom Arnot, University of Bath accepted the award on behalf of the team from Professor Bernie Morley, Deputy Vice-Chancellor and Provost.
In addition to the projects supported above The University and Wessex Water have together invested nearly £2m in setting up the Water Innovation and Research Centre (WIRC) @ Bath, providing a unique environment to engage globally in research and policy on water technologies and resource management.