This February see the next talk in the monthly 'Water Colloquium' series organised by WIRC @ Bath exploring the breadth of water research being undertaken at the University of Bath.
Title: Going down the drain - Engineered nanoparticles and the water cycle
Speaker: Dr Patrick Bauerlein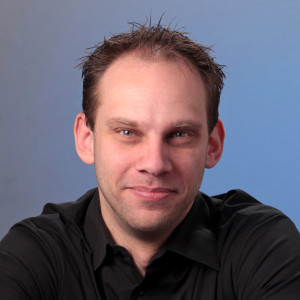 When: Thursday 25th February 2016 at 1.15pm
Where: Room 4.10, Chancellors' Building, University of Bath (Location and maps)
Abstract: Engineered nanomaterials (ENMs) can be found in many different consumer products, industrial and agricultural processes. The production of these ENMs is still rising substantially and for the moment this will not change. The most common nanoparticles are fullerenes, carbon nanotubes, metal oxides and metals. Organic nanoparticles, such as the fullerenes are common constituents in cosmetics, while functionalised fullerenes are good semiconductors in organic solar cells. Ag nanoparticles are applied frequently in healthcare products and textiles. Au is an integral part of electronic equipment and is employed as a catalyst. Probably the most common nanoparticle in daily life is TiO2. It is used in consumer products such as sunscreens, cosmetics, toothpaste, paintings and certain food products (chewing gum). ENMs are often used thoughtlessly and in abundance with the consequence that these particles can filter into the environment. For this reason, it is important to be able to detect them and understand their behaviour in the environment. In recent years a lot of effort has been put into development of these methods. This has made it possible to shed light on their behaviour and whereabouts they are in the environment.
In this presentation Patrick will show you why nanoparticles are used in our daily life, what we have to do to be able to measure them and their potential use in water treatment.
Biography: Dr Patrick S. Bauerlein read Chemistry at the RWTH Aachen (University). He completed his PhD at the Technical University Eindhoven and the University of York studying the use of ionic liquids as alternative solvents for extraction processes and reactions. Afterwards he continued his scientific career at KWR in the Netherlands to learn more about water treatment and water quality. During this time, he was also invited to work as a visiting scientist at the University of Utrecht and the National Institute of Material Science in Tsukuba, Japan. He is a member of the IWA specialist group "Nano and water - Application of Nanoparticles, Nanoengineered Materials and Nanotechnology".
Patrick's research falls into two main areas. The first one is the analysis and monitoring of water quality, which includes method development for pharmaceuticals, metabolites, nanoparticles and microplastics. The second area is water treatment. This research deals with the use of new materials as adsorbents and/or catalysts. Furthermore, removal of nanoparticles and microplastics from water is of interest as the amount of the later in water is growing.
Contact: Please email Sarah Eliot if you need any further information.