This April sees the next talk in the monthly 'Water Colloquium' series organised by WIRC @ Bath exploring the breadth of water research being undertaken at the University of Bath.
Title: The Photochemistry of Rivers, Lakes and Engineered Low-Energy Treatment Systems
Speaker: Dr Jannis Wenk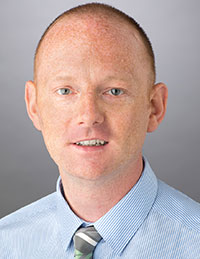 When: Tuesday 12th April 2016 at 5.15pm
Where: Room 3.15, Chancellors' Building, University of Bath (Location and maps)
Abstract: The importance of photochemical processes on the fate of aquatic contaminants is widely underestimated. This lecture summarizes highlights of my own studies and discusses them in relation to recent important advancements in the field of environmental photochemistry, with emphasis on reaction mechanisms, monitoring and modelling of photochemical processes in water bodies. Systematic use of natural sunlight for improving water quality in constructed open water systems such as wetlands and stormwater reservoirs will be considered. The presentation is especially addressed to an audience that is unfamiliar with this area of research as I will provide an introduction to the photophysical and photochemical processes that generate a wide range of short-lived reactive species in the upper layer of sunlit surface waters. Along the way I will also explain what the colour of water is.
Contact: Please email Shan Bradley-Cong if you need any further information.