This October sees the next talk in the monthly 'Water Colloquium' series organised by WIRC @ Bath exploring the breadth of water research being undertaken at the University of Bath and beyond.
Title: Water and the Circular Economy
Speaker: David Baxter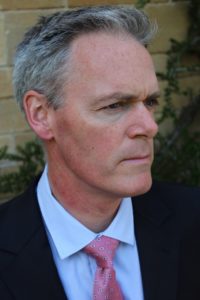 When: Thursday 19th October 2017 at 1.15pm
Where: Room 3.6, Chancellors' Building, University of Bath (Location and maps)
Abstract: Despite the inherent circularity of the water cycle, water management occurs across a highly fragmented landscape, leading to conflicts, inefficiencies and waste amongst the complex array of water users. A drive for circular economy thinking in the water industry could help repair broken links and make better use of our most precious resources. The technical solutions and financial models that would make this a reality are growing fast. But are we doing enough to address the public health fears?
This talk highlights some of the circular economy-inspired innovations that are being deployed across the water sector in Europe, and asks chemists, physicists, micro-biologists and engineers: have you included enough social scientists in your circle of friends?
Biography:  David has 25 years' experience in policy, regulation and market development for all things related to water and the natural environment. His particular focus is how to enable innovative investment partnerships based on natural capital that will create value for policy makers, developers, local communities and businesses.
Whilst leading the Environment Agency's Water Framework Directive team, David delivered national programmes of economic appraisal and championed the reinvigoration of catchment-based approaches across England. He has led programmes of strategic planning and multi-million-pound investment to improve the environment. He has expertise in environmental policy, water governance and regulation, particularly in relation to financing, investment planning and strategy of UK water companies.
David is Head of Natural Economy at Eunomia, an international environmental consultancy based in Bristol. He has an MBA from the University of Bath and an MA in Natural Sciences (Zoology) from the University of Cambridge, where he attended Fitzwilliam College. He lives in Bath and is a keen cricketer, playing and coaching at nearby Winsley Cricket Club.
Contact: Please email Sarah Eliot if you need any further information.