This December sees the next talk in the monthly 'Water Colloquium' series organised by WIRC @ Bath exploring the breadth of water research being undertaken at the University of Bath and beyond.
Title: Water Scarcity and multi-functionality of the water supply chain
Speaker: Professor Louise Bracken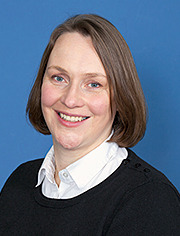 When: Thursday 14th December 2017 at 1.15pm
Where: Room 3.6, Chancellors' Building, University of Bath (Location and maps)
Note: This event is free and open to all.
Abstract: An increase in research, dialogue and policy activity reflects the growing concerns over water-related issues. The concept of 'water security' has recently garnered a great deal of attention as it is considered essential to long-term viable sustainable development, balancing between human resource use and ecosystem health. This paper provides a critical review of water security issues in the literature, examines the relationship between water management and water security and suggests potential directions for future investigation. Current approaches in addressing water security are diverse across both scales and actors and do not explicitly incorporate water management interventions which tend to constantly evolve and adapt to the local conditions in which it is applied. Given the growing global interdependence on water resources, it is crucial to account for all types of water and virtual flows in policy and management. Based on this, a new accounting tool is proposed to provide a better basis for water decision-making. Still in its preliminary stages of development, the "water-mix" aims to facilitate an integration of hydrological, socio-economic and risk-based information to evaluate choices made at the policy level.
Biography: Professor Bracken's research is focused primarily upon the dynamic and complex relationship within rivers between the processes that generate and supply fine sediment, and those that move the sediment through the river system. In recent years it has become increasingly apparent that fine sediment is a key factor in the environmental quality of a river system, as it plays an important role in determining the nature and rate of transport of nutrients and contaminants. Hence, the understanding of possible sources, pathways and fates of fine sediment is now recognised as an important element of water resource management. Within this framework her research has three broad themes: (1) spatial variations in runoff and sediment transfer, including the pathways that runoff and sediment follow (hydrological connectivity); (2) the supply of sediment from gullies and bank erosion; and (3) practices of undertaking interdisciplinary research to bring together the scientific outputs from the natural sciences with those of social sciences.
Contact: Please email Sarah Eliot if you need any further information.