Author: Matt Church -
---
Last summer, I volunteered to put myself into the limelight and assist the Institution of Structural Engineers by being filmed and interviewed to spread the word of structural engineering to pre-higher education students.
When I was in high school and college I only had an inkling of what I wanted to do, and I had absolutely no clue that 'Structural Engineering' even existed. I remember meeting the careers advisor during year 11 and explaining how I like Maths, buildings, and making things; I was immediately directed into doing architecture and to me this sounded like a great choice. However, as I got older I found that everything I thought was good about architecture like calculations and engineering buildings wasn't really architecture at all it was this other thing entirely called 'civil engineering'. It was only at university that I learned about structural engineering. So, when I heard about this project to engage pre-higher education students in structural engineering I immediately put my name forward, as I knew what it was like to be unaware of this discipline even though it was what I had been looking for.
Initially, I didn't hear anything but then very quickly I was organising a day of filming within BuroHappold (my industrial placement company). I was told that I needed to do a day of filming within my office, with an interview, and some general shots of me, followed by half a day in a green screen studio.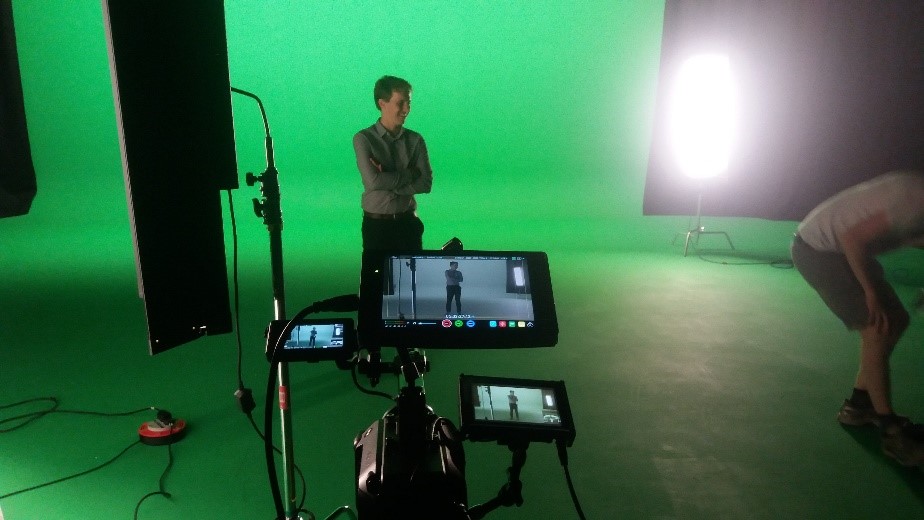 I thought the interview was going to be the hardest part but apparently, I'm quite confident at talking in front of a camera. The most difficult part of this was the green screen day, where I had to pose in of front a camera and smile, not for a photo but for a video. This may not sound too challenging, but once you've been smiling almost constantly for 10 minutes it begins to lose all meaning and you start to wonder what you are even doing. I can honestly say this felt like the most 'cringy' thing I've ever done, and I hope I never have to see the raw footage from that day!
All in all, this was a wonderful experience, which showed how much work goes into even a short 1 and half minute video.
Why become a structural engineer?
A video by The Institution of Structural Engineers