Progress to date
The project remains on schedule and made good progress in September:
The façade and roof are now mostly water tight which has allowed internal works to restart on Level 5.
Access facilities within the Atrium have been completed, ready for future internal work.
External work to the podium is underway in preparation for the delivery of stairs and precast planks.
Substantial mechanical plant equipment has been delivered and will be installed in the Level 4 plant rooms.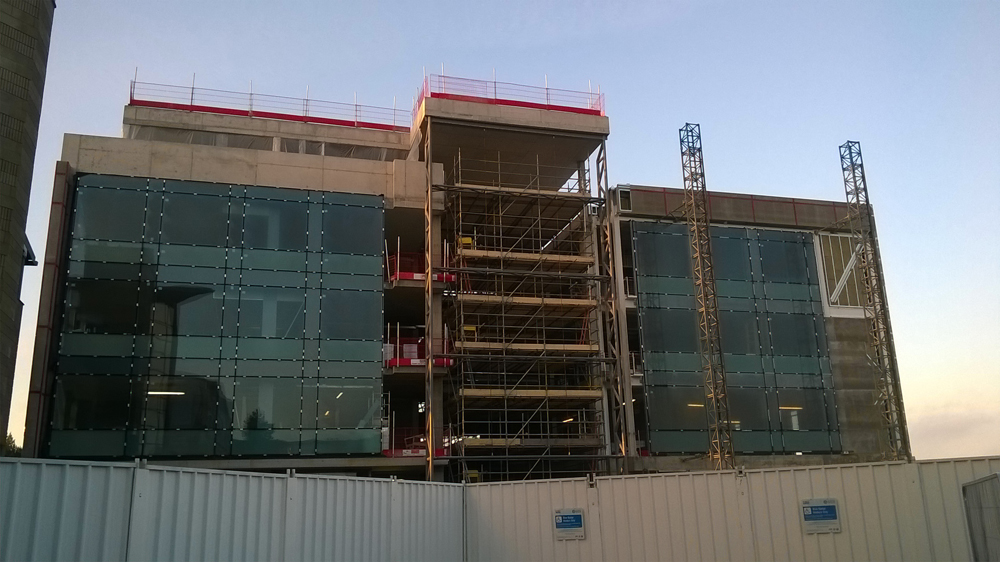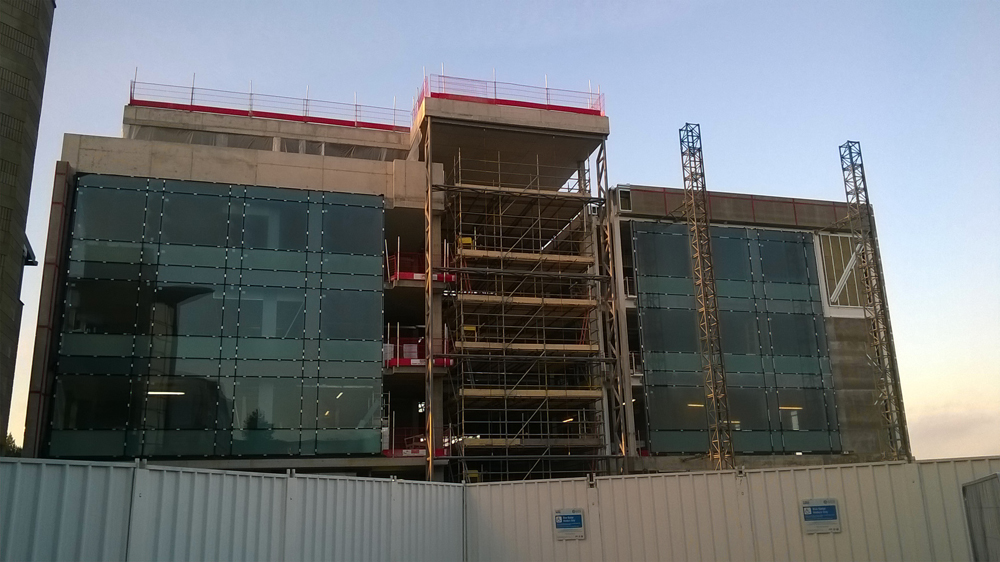 Health and Safety
There have been no injuries or accidents on site, reviews continue to ensure a safe environment for the site team and pedestrians.
Noise
The noise levels will continue to be the same as previous months.
Did you know…?
Approximately 450 tons of plasterboard have been used in the building; if the boards were laid end to end they would stretch for 26 miles (double the distance of the Bath to Bristol cycle track).