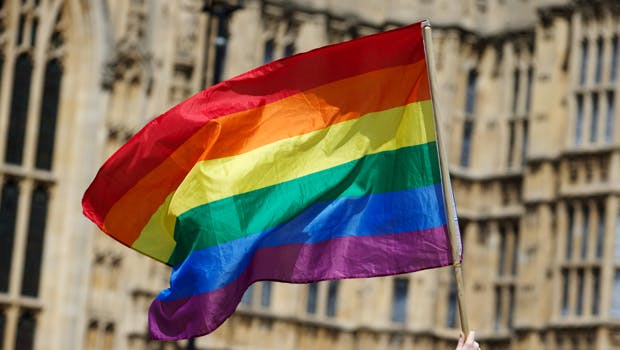 Name: Jessica Price
Role: ED&I Coordinator
Pronouns: She/They
How long have you worked at the Uni? What does your role involve?
I've been working at the Uni for 3 years, now – I started in the Postgraduate Admissions team in 2019 and was just hired as the Equality and Diversity Co-ordinator for the Culture and Inclusion team. Although I'm still fairly new to the role, I've been involved with equality, diversity and social progress projects and movements for years, so I do feel kind of prepared for whatever might come up! At the moment, a typical day usually involves liaising with University Networks (such as Kaleidoscope, the LGBTQ+ Network) to meet their needs, planning and creating materials for events, and reaching out to people about specific events in our EDI calendar, identifying days which give the University an opportunity to demonstrate our commitment to diversity and inclusion through celebrations or commemorations. It's everything I've ever wanted and I feel incredibly lucky to be a part of it.
What would you most like to achieve while part of the University's Culture and Inclusion team?
More than anything, I'd like to encourage more intersectionality between the many important Networks we have across the University. It's essential to recognise our differences and the different ways people can be marginalised or disadvantaged, but I think lasting progress is made when we're unified in connecting these differences for greater change, if that makes sense? Those from one community – the LGBTQ+ community, for example – can be affected by more than just homophobia; just ask any queer person of colour! The same goes for anyone affected by things like ableism, racism or sexism; discrimination doesn't discriminate. I'm determined to get people collaborating more and using my skills to help facilitate joint events, workshops and educational talks – maybe even influence training or policy! I've got a lot of ambitions around really bringing the diversity of the University's community to the forefront of celebrations and events around the year, and I hope that in the time I'm here I can assist others in embracing that.
What does Pride mean to you as a member of the LGBTQ+ community?
For me, Pride is a protest, and I don't think we should ever forget that. I love that our community gets to come together to celebrate and express ourselves without fear or judgement, and I think it's incredibly important for us to have this – moments of happiness and freedom. But it's also, for me, so important to remember that Pride began as a movement to fight for these most basic privileges, and how much we owe the LGBTQ+ figureheads who lead the way in this in the past; particularly Marsha P. Johnson, who crucially took a stand at Stonewall and inspired so many to launch Pride in the first place. I've celebrated Pride for a long time and appreciate the chance to share so much joy with my LGBTQ+ friends, but personally, I also see it as a chance to be defiant in the face of anyone who would deny us this joy.
Why do you think it is important for universities to continue celebrating Pride?
I think it's important because there's still so much work to do when it comes to acceptance of LGBTQ+ people, even with all the progress that's been made over the last century. There are disparities in healthcare, marriage equality, adoption rights – we still don't even have a full ban on conversion therapy in the UK! Pride gives everyone, including allies, a chance to show their support and demonstrate to everyone that we're here, we're queer, and we're not going anywhere. It's also a wonderful opportunity to celebrate the diversity of the community and our solidarity with those marginalised even within the LGBTQ+ sphere.
Do you have an LGBTQ+ role model?
Oh wow, I don't think we have enough time! I've already mentioned Marsha P. Johnson and there are so many more that inspire me; Jack Monroe, Yasmin Benoit, Katy Montgomerie, Angela Davis, Hafsa Qureshi, Paris Lees, Eugene Lee Yang, Oscar Wilde… and of course icons like Lil Nas X and Rina Sawayama! That's by no means an exhaustive list, there are dozens to choose from, but they're who spring to mind. That said, if I had to pick one, I'd say Angela Davis. The length and breadth of her activism is incredible – if I could follow in her footsteps, even a little bit, I'd consider myself lucky.
Do you have a favourite LGBTQ+ film or book?
It'll sound really cliché but I love Brokeback Mountain – if you think the film is sad you should read the book! I also cried at Moonlight, which I think everyone does. I love The Picture of Dorian Gray (not necessarily LGBTQ+ focused but there's unrequited love involved!) and anything by Audre Lorde or Carol Ann Duffy. I'm always taking recommendations, by the way!
How are you planning to celebrate Pride this year?
This year I'm very excited to be running a stall with colleagues from the Culture and Inclusion team, but I won't spoil the details here! I'll be working on that for the duration of the event and, hopefully, squeezing in some time for all the other cool stuff we've got running – like the drag performance or face painting! There are a bunch of stalls and workshops open on the day, kindly organised by Kaleidoscope, staff and students and I can't wait to get involved and enjoy all the hard work they've put in. It's open to the University community and the public so there should be a really good turnout – we just need the weather to behave!
We invite everyone to join us for Pride on 10th June, find more information here.