The  8W refurbishment continues at some pace. We should be having Level 2 rooms handed back to us late on Friday evening.
There are some changes in the rooms:
All the rooms will be fully HD and Widescreen.
All the rooms will have new controllers, lecterns, visualisers, and screens.
There has also been an upgrade to all of the wiring infrastructure in the rooms - so we should be much better placed for future operations.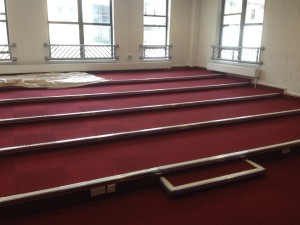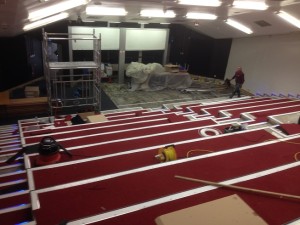 The fixed seating is returning to the lecture theatres today (new).