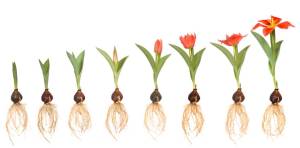 The Global Entrepreneurship Week starts from Monday 17th – 23rd November 2014, this week we wanted to focus on a career path less traveled – Entrepreneurship!  Whether you want to start your own business, work as a freelancer or on consultancy basis - having an entrepreneurial mind-set will allow you to work flexibly in a rapidly changing economy.  If you decide to pursue a career within an organisation, having a 'can-do' attitude, a creative and questioning mind, and a willingness to take risks will allow you to manage and progress your career.
So what are your options? If you want to get a job but are not excited by large corporates, you may want to consider Entrepreneurial Internships or working for a start-up. Sites such as Enternships  and WorkInStartUps advertise jobs in a wide range of industry sectors. This blog post from the guardian makes a pretty convincing case about why you should work for a start-up. If however you are set on becoming the next Richard Branson, then make the most of the opportunities available to you at University. Join relevant clubs and societies such as Enactus or Banter. You may also want to consider participating in business competitions, games and hackathons. Don't limit yourself to just opportunities on campus, use social media sites such as Twitter to learn about opportunities nationally.
Entrepreneur First, is a government backed initiative which is the first of its kind offering a structured career path into entrepreneurship straight after graduation. You will benefit from training, mentoring and office space to get your start-up idea off the ground.
Entrepreneurship offers a wealth of opportunities but it is a tricky career path. Before you dive in, ask yourself these questions:
Do you have the discipline to be your own boss?
What is your tolerance for risk?
Are you comfortable working alone?
Can you test the waters without jumping straight in?
Is your business idea sound?
What are the gaps in your skills?
Below are some useful local organisations who may be able to offer further support: