Finding a Job other than a "Graduate Scheme"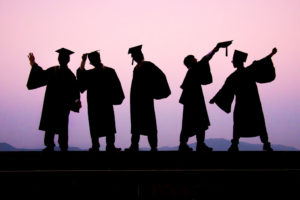 So, you have applied to several graduate schemes but have not been successful or perhaps you have not had the time to apply, or maybe you are not interested in applying to a graduate scheme at all? Well, there are plenty more opportunities for you.
---
Laura from Careers Services is delivering an excellent talk on "Finding a Job other than a "Graduate Scheme" on Wednesday 15th February 17:15 – 18:05, make sure to book your place through MyFuture!
---
It is the bigger employers in certain sectors that offer graduate training schemes. Smaller to medium enterprises (SMEs) generally don't have the time or the money to develop and plan big schemes. In many SMEs you may find that you can develop your skills more broadly and informally than in a big company. Generally, you may be able to gain experience in different roles with different responsibilities in a smaller company.
So what do you do next? Well, one point you have to consider is that smaller companies tend to only recruit when there is actually a role available, they do not think too much of the timings of an academic year! Some smaller companies may not even advertise at all, and just pick from their earlier trainees or perhaps from speculative applications or from networking. What I want to convey is that you may not find the job you want just by perusing job search sites online!
Here are a few ideas for you to consider:
Research and find out about potential employers
Find out about companies and organisations out there, think about where you want to work and in what type or organisation you would like to work in. Would you like to work in a small organisation or perhaps would you prefer to work close to home?
Search for job adverts online / hard media
Some of the above links have direct links to job sites online, but there are also other job websites which are normally used, my personal favourite is Indeed, however it can be confusing at first to find what you are looking for. Make sure to search relevant key words.  The University of St Andrews has an excellent list on their website: https://www.st-andrews.ac.uk/careers/jobs-and-work-experience/graduate-jobs/vacancy-sites/uk/jobhuntingontheinternet/
Check newspapers; local, regional and national websites can have job adverts listed, both in hard copy and online.
Some companies and organisations do not use job websites to recruit new staff and only advertise their new roles on their own website, so always good to check!
Social networking / applying speculatively
Use your contacts: friends, family, co-workers, academics, coaches and ask them to ask around too, you never know what may come out of it. Make sure people around you know that you are looking for a job. A few years ago I was searching for a job and as all my friends knew, I received interesting opportunities in my email inbox every week, especially from friends who were already searching for a job and kept me in mind when trawling through websites online or networking.
Go to networking events, career fairs, sector-specific events, specific employer events, both on or off campus. You can find our events on MyFuture. You never know who you may meet.
Use social media to connect, follow and interact with potential employers. LinkedIn, Facebook and Twitter can all be used, but make sure to stay professional!
If you find a company or organisation you really like the look at, but you can't find a vacancy, apply speculatively with an email and your CV, but make sure to try and find a contact name  to send it to and write a professional targeted cover letter in the email.
Use recruitment agencies
Recruitment agencies may be a good option, check our link on our website  for more information.
Further information
I wish you all the best in your job hunting, if you want more information about this topic, please go to the talk (as mentioned above) or you can find lots of great information in our Finding a graduate job – guide, which can also be picked up in our office in the Virgil Building, Manvers Street, Bath city centre.