Why do you want to work for THAT organisation, or study at THAT institution? Specifically. And not just because it's a 'leading company in its field' or a 'first class institution'. Companies and Universities are expecting a much more well-researched, detailed and thoughtful answer than this.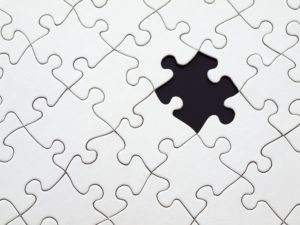 Out of the many cover letters, applications and personal statements we see every term, this is very often the missing piece of the puzzle. And it could be the reason for your application being rejected.
If you're not convinced, put yourself in the position of a hiring manager and read the following example answers to the question 'Why are you interested in working for us? If you were the recruiter for P&G which candidate would you score higher?
Candidate A
"Your organisation is an award-winning leader in its field, employing 7,000 people globally.  It has an international reputation and is also one of the most respected companies in the UK.  It is important for me to work for a successful organisation and I would welcome all the different opportunities available to me.  I would also like to work abroad at some point and so the global nature of your organisation appeals to me.  Finally, I'd like to work for the organisation because the role matches my skills, particularly my communication and teamwork skills.   I am a creative person and I am also interested in developing new skills, and believe that this placement scheme would help me to achieve my goals."
Candidate B
"I have researched P&G's product portfolio and am extremely excited by the thought of working for prestigious brands such as Olay, Gillette and Wella. I have been following your recent campaign for Olay with a great deal of interest.  I was particularly attracted to the mother and daughter link in the campaign which indicated that the brand has something to offer a woman at all stages of her life.
I also believe my skills are a strong match for the position of Account Manager.  I have recently been involved with the innovative re-branding strategy of the student union at Bath, where I worked with senior managers in the university, undertook focus groups and collaborated with our design agency.  After examining your website and attending your presentation at Bath, I understand the value of good organisational skills in order to manage a portfolio of brands.  My organisation skills have greatly improved throughout my first year and I have consistently delivered coursework ahead of the deadlines.
Finally I have also been impressed by the honesty and enthusiasm of recently recruited trainees of the organisation I met at this year's Careers Fair especially Maurice Edwards who spoke very highly of the creative culture at P&G."
Do your homework
You cannot answer the 'Why them?' question properly unless you spend time researching the company or institution. When approaching this task think about what separates this organisation from their competitors, what have they achieved which is unique to them, and what is it about their culture or values which interests you? We have some detailed information on MyFuture on how to research employers on MyFuture:
Take any opportunity available to you to go straight to the horse's mouth. If you know someone who works/studies there, talk to them about what it's like, what's important to them. If the advert includes a contact name and number/email, use it to find out as much as you can. Search Employer Events on MyFuture to see if the organisation will be recruiting on campus and if so, go along. Tell the employer if you've attended one of their presentations, or had a conversation with a representative at a careers fair or other gathering. This shows enthusiasm and initiative. But don't forget to tell them what you heard that aroused your interest!
Be specific
Don't just tell an employer that you "admire its products and services". Tell them which ones most interest you, and why.  This shows you've done your research, and also helps you to demonstrate your knowledge and commercial awareness.
If applying to further study, you should cover why you're interested in the course, making references to different modules.  The course structure and teaching methods might also appeal to you.
Make sure you cover why the institution itself appeals to you.  Don't just tell a business school that you "want to study there because it is one of the top business schools in the UK". Think about what has got them there.  Industry or international links? Facilities? You might be interested in some research that the institution/an academic has conducted or been involved in.  Tell them which elements appeal to you, and why.
Try to link what you like about them to your own experiences, strengths, skills, and knowledge.
It is so impressive if you can do this because it simultaneously shows that you've done your research on that organisation, AND thought about how your skills match, and could contribute.
Many students applying for roles leave the "Why them?" paragraph to the end of their cover letter. Even more effective is to make links back to the organisation throughout the letter, as you talk about your skills and experience. For example, you could give an example of a time when you've worked with similar types of clients or products.  Another example could be when you've had to demonstrate the same core values that the employer promotes.
For applications to further study, you could link your existing knowledge base (and any knowledge gaps you have!) to how modules on the course could build on that knowledge.  You could also explain why studying at that particular institution might support the development of your career.