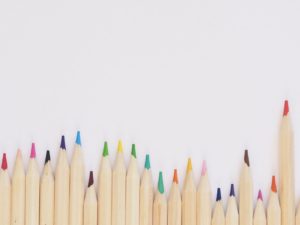 Looking for a job in the UK can be a daunting process and even more so when you are an international student. However, being an international student can be an advantage! You may have unique skills and experiences that could give you a lead in with employers. To market yourself successfully to an employer it is important to consider how your journey to the UK helped you develop certain strengths and skills and how you overcame challenges on your way. Below are some suggestions of skills that are highly sought after by UK employers.
Motivation
Your willingness to move and study in a different country shows motivation to embrace new ways of learning as an individual. This can also mean that you are open and motivated to positively deal with change and overcome new challenges in the workplace. You will have techniques and strategies in place that are of value to an employer. In addition, it shows you are motivated to excel and work hard in your new job.
Adaptability and resilience
You made the decision to move to another country to study and live, to a country where people speak a different language and where you quickly had to learn and adapt to understand how UK works, both socially, culturally and academically, and you did this independently. This requires a large degree of adaptability and resilience, skills which many employers are looking for in their employees. Showing how you adapted and the skills you gained from this that would be relevant in the workplace, will be advantageous in a job application.
Your language skills and cultural awareness
The UK is doing business and negotiations with many different countries around the world and in many different sectors. Your additional language skills may give you an advantage in the application process, especially where communicating with business clients are a key part of the job. In addition, being aware of cultural and business etiquette in different parts of the world is invaluable for small and large companies hoping to expand their business or to investigate new markets. Never underestimate how your additional language skills and cultural awareness can benefit a UK – based company!
A diverse perspective
Your unique experiences from different cultures and how they are different and similar can bring a new way of thinking into a business and give the business a more diverse and broader perspective, breathing new life into the organisation. Your different experiences may foster innovation and attract other international students to the company, and in turn this may open up new opportunities for the company.
How can the Careers Service help?
The University of Bath Careers Service can support you in every step of the way, whether that is talking through your unique skills and strengths in a 1:1 careers appointment, or support you articulating them in an application or in an interview. We can also support you in getting experience networking with employers through employer events and careers fairs and give you an overview of how to apply to job vacancies or approach employers through different skills development sessions. We also have tons of online resources, videos, courses and webinar recordings to guide you in every step of the job search process. Wherever you are in your career planning; whether you are not sure how to start or are in a final interview stage, you are welcome to seek advice and guidance from the Careers Service.
Are you a current student? Make sure to book on to our session on the new Graduate Route visa on Wednesday 21st April 13:15pm. This is a joint session from the Careers Service and the Student Immigration Service and we will be able to answer your questions about the new graduate visa and also other visa options for those of you wanting to stay in the UK for work after you have graduated. See here for more information on the graduate route visa.
Aste Dahl is a Careers Adviser in the Careers Service at the University of Bath.