One of the most significant ways that students and staff can reduce their personal carbon footprint is by altering their travel habits. The daily commute of staff and students, international student travel and staff business travel all contribute to the University's carbon footprint. 
Results from the 2023 Climate Action Survey show that, as per the results from the 2022 survey, staff and students continue to use different modes of transport to commute to and from the University. Students' number one mode of transport remains the bus, while staff commute via car. Students are now taking more trips via bus compared to pre-pandemic, with results showing they take an average of 4.05 trips – up from 3.72. 
However, since the pandemic and largely due to the University's shift to a hybrid working model for staff, the average number of car trips staff take per week to the University is down, from 4.34 to 2.93. 
The effects of the pandemic have seen significant changes to the University's staff and student commuting patterns. One of the most significant changes has been the introduction of more flexible working arrangements, such as remote working. It is no longer necessary for all staff to be physically present on campus every day and it is considered that staff can work just as effectively from home or another location. This not only reduces carbon emissions from commuting but can also help to improve work-life balance.
Reducing carbon footprint through sustainable travel practices
Last year's Climate Action Survey gave the University a better understanding of the impact of its business travel on the environment. Business travel was a significant contributor to the University's carbon footprint and there was a need for a more comprehensive policy to reduce its impact on the environment. As a result, the University developed a business travel policy that aims to reduce carbon emissions from business travel while balancing the need for travel to support academic and research activities.
The policy promotes alternative travel options, such as video conferencing to reduce business travel. Low-carbon transport options are required for domestic travel (exceptions apply) and there is a process to approve travel requests and assess necessity. Departments must report on travel and carbon emissions, and the policy is regularly reviewed for effectiveness.
There are circumstances when air travel is the only option, but there are lots of ways in which you can remain mindful of the impact it has on the planet. For example:
Combine activities so that you're making the most of your flight travel

Travel by economy rather than business class

Avoid stopovers wherever possible
The business travel policy is expected to reduce carbon emissions from business travel by encouraging the use of alternative modes of travel. The policy also aims to raise awareness of the environmental impact of business travel and encourage individuals and departments to consider the environmental impact of their travel decisions. By implementing this policy, the University has demonstrated its commitment to reducing its carbon footprint and promoting sustainable travel practices.
Incentives to support sustainable travel
The results from the survey show that there remains support among both staff and students for incentivising lower carbon transport, such as providing a dedicated minibus service from the city to campus (most popular with students and staff) and disincentivising higher carbon transport options. For example, staff showed the greatest preference for an increase in the number of electrical charging points available on campus, coupled with a differentiated parking charge policy.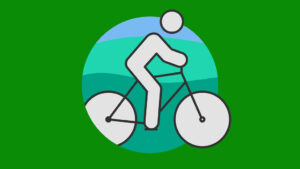 The University already runs a number of active travel initiatives to support sustainable travel, including:
Cycle-to-work schemes

for staff: This provides interest-free loans to staff members to purchase bicycles and equipment. 

Public transport incentives: The University offers a range of incentives for staff and students who use public transport, including

discounted bus passes

and train season tickets.
"As a University, we're committed to supporting student and staff active travel as a way to improve health and wellbeing while also reducing carbon emissions. We want to make it easy for our community to choose low-carbon travel options and are looking at ways we can remove barriers and provide more incentives. We're already seeing impact in the our thriving cycling and walking staff and students groups, but more can be done as we transition more broadly to a low carbon community in Bath."

Ian Blenkharn, Director of Education and Student Services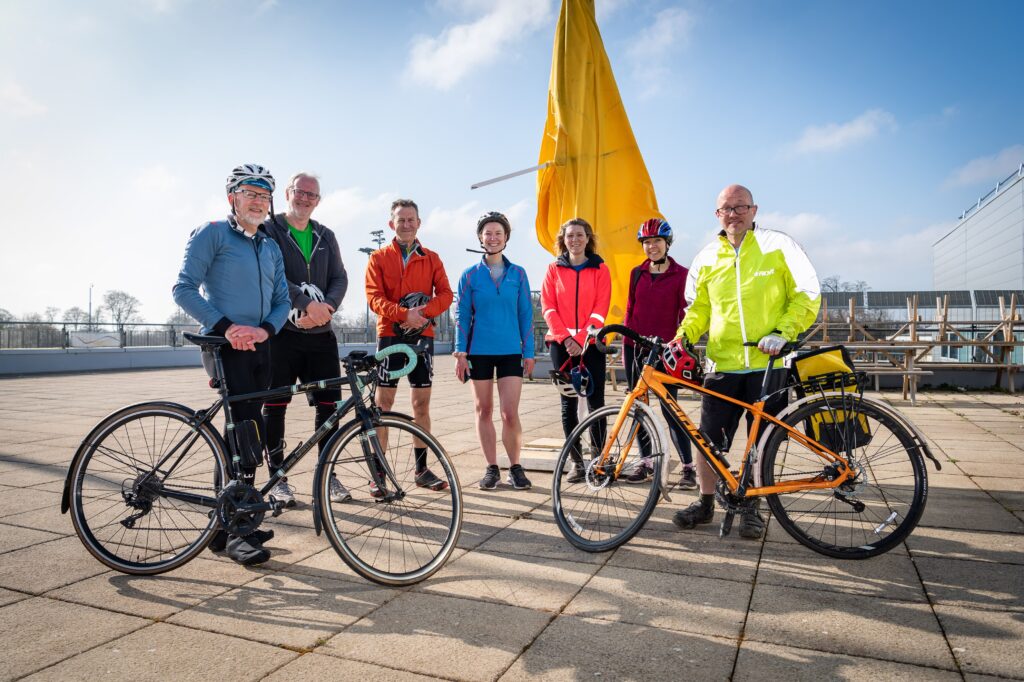 Student mobility and climate change
Increasing numbers of students are pursuing degree-level education abroad. International study can have immeasurable benefits for students and universities, but it does have considerable environmental costs. Results from this year's survey show that international students in our community take an average of 3.27 flights per year. As the University is committed to reducing its carbon footprint, we fully recognise that this is a complex subject, and managing this balance is a challenge facing the whole sector. The University is dedicated to education and the growth and dissemination of knowledge. We have a responsibility to provide opportunities for students from around the world to learn and develop skills, regardless of geographical location. By supporting international students, the University can help to promote diversity, global understanding and cultural exchange, which are essential for a sustainable future. Furthermore, the University benefits from having a diverse and vibrant international student community, which enriches campus life and contributes to the local economy.
By taking a holistic approach and promoting sustainable practices, the University can continue to support international students while striving to achieve its climate goals.
Breaking the habit: Reducing your travel footprint
Results from the latest survey highlight the ongoing impact of travel to and from the University on climate change. Personal and behavioural changes are required to actively change our travel habits and reduce our carbon footprint. The community has shown that it is supportive of lower carbon transport options and disincentivising higher carbon options. 
It is clear that reducing carbon emissions from travel is crucial in mitigating the impact of climate change. We all have a responsibility to make changes to our travel habits, no matter how small, and consider the impact of our choices on the environment. Research has shown that swapping just one journey a week can make a significant impact on personal carbon emissions – especially in cities. Shifting to active transport such as cycling, e-biking or walking could save as much as a quarter of personal CO₂ emissions from transport.
The fight against climate change requires a collective effort. Let us act now to make a positive impact on the environment, ensuring that future generations inherit a world that is both sustainable and resilient. 
This blog is part of a series of articles highlighting the results from this year's survey. You might also be interested in:
From theory to action: Bridging the gap to a sustainable future with research 
---
This survey was conducted in November 2022.

This survey was completed by 4764 respondents, representing 41% of University staff and 14% of students.

This survey was commissioned by the Climate Action team with methodology devised and results analysed by Professor Lorraine Whitmarsh, Dr Paul Haggar and Kaloyan Mitev.

Members of the University of Bath community can access the collated survey data.

If you have any questions about this survey, please contact climateaction@bath.ac.uk.