Throughout semester one, the Technology Enhanced Learning (TEL) team are delivering a number of workshops to staff across the University. Titled TEL-BYTES, this series of professional development workshops give staff an opportunity to develop digital skills and explore the effective use of technology to enhance learning, teaching and assessment. Various short, focused sessions have taken place in September and there are more to come in the run up to Christmas.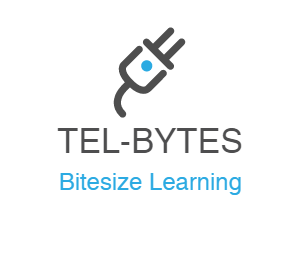 So far the workshops have covered key TEL tools such as Moodle for assignments and grading, and Urkund for originality checking. We have also delivered introductory sessions on using html and CSS in Moodle, digital accessibility and using Office 365 for learning and teaching.
The workshops have been well-received from staff across the institution, from academic staff to professional services.
This is what attendees have said about the TEL-BYTES workshops so far:
"All of the information was relevant and very helpful. It was presented and planned really well, with useful supporting materials."
"The Learning Technologist presented examples of when and how you can use the tools relevant to your area, which was very useful."
"It was an informative and succinct session. Lots to pack into less than an hour."
"We could use a computer and work alongside the person presenting the course."
"It was a small group and easy to ask questions. There was flexible content depending on our current needs."
The upcoming workshops aim to cover some of the common support requests that the TEL team receive from staff interested in using technology for learning and teaching. How do I make my documents accessible? Do I need to consider copyright? How could I make my teaching sessions more engaging? How do I provide formative feedback to students? Within these we will explore software and systems such as TurningPoint (audience response system), Panopto (lecture capture and video recording), Xerte (online authoring tool) and Mahara (ePortfolios). Below is a list of upcoming TEL-Bytes workshops which can be booked onto by visiting the CLT Learning & Teaching Hub.
Copyright guidance for learning and teaching – 22/10/2019 at 11:15 am – 12:05 pm
Inclusive design for learning and communication – 24/10/2019 at 1:30 pm – 3:00 pm
Tools to enhance classroom interaction – 07/11/2019 at 11:15 am – 12:05 pm
Developing online collaboration – 11/11/2019 at 11:15 am – 12:05 pm
Quizzes for formative feedback – 26/11/2019 at 11:15 am – 12:05 pm
ePortfolios for reflective learning – 02/12/2019 at 11:15 am – 12:05 pm
Developing resources with Xerte – 16/01/2020 at 10:30 am – 12:00 pm
Effective use of digital media for learning and teaching – 23/01/2020 at 11:15 am – 12:05 pm
Further Moodle workshops – January 2020, dates TBC