On 31st Aug – 5th Sept 2014, DTC students Rob Chapman, Caroline Jones and Bill Cunningham attended the 5th EuCheMS Chemistry Conference in Istanbul. This report was written by Rob.
We recently returned from the 5th EuCheMS conference in Istanbul. The conference covered a wide scope of chemistry with talks ranging from natural product synthesis to waste water treatment. A particular talk of note was a plenary lecture by Professor Barry Trost on the subject of atom economy in total synthesis.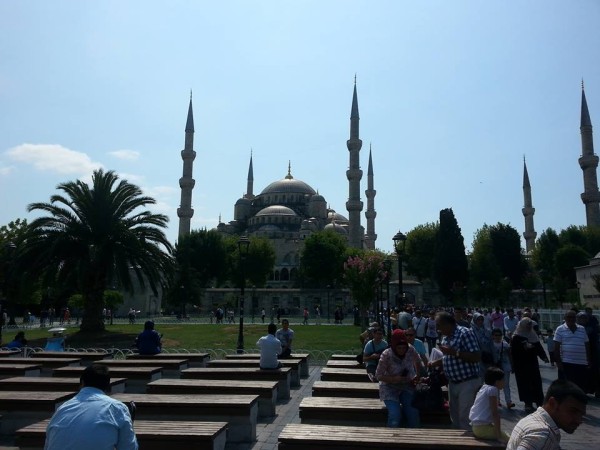 There were countless other great talks; two that stick in the memory were keynote lectures from Stephen Hashmi on gold catalysis and from Troels Skrydstrup, on efficient transition metal catalysis with multi-chamber reactors and the safe use of gases in synthetic chemistry. I was lucky enough to be awarded an oral presentation on my research which was well received by the audience - despite a failing microphone!
In addition to the talks there were two brilliant poster sessions, where Bill and Caroline were presenting posters. This led to some interesting discussions with like-minded young chemists.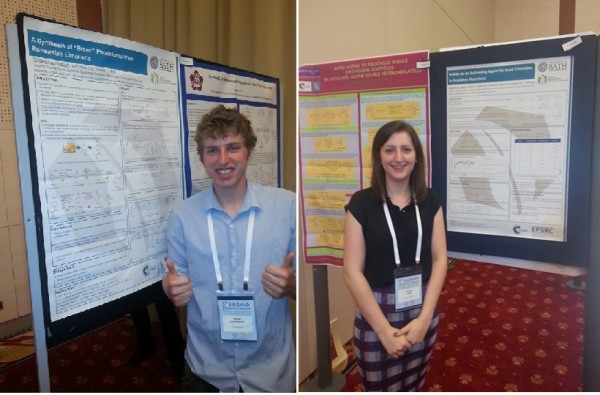 However, it was not all work and Istanbul proved to be a great host city for a conference with lots to see and do. Visits to Hagia Sophia, the Blue Mosque and Taksim square as well as a boat tour on the Bosphorus were amongst the highlights.
It was a conference that will live long in the memory!