This post is contributed by Tamsin Bell who has now moved to continue her PhD at the University of Cambridge.
At the end of August 2015, I attended the 7th European congress on catalysis, Europacat in Kazan, Russia. The conference started with a very formal opening ceremony and two plenary lectures and concluded with a welcome reception where I was able to catch up with a collaborator from the University of Glasgow.
The session I spoke in was "Energy-related catalysis" but I also attended many interesting talks in the other four sections. The research I presented makes use of cobalt as a sustainable alternative to more expensive metals to catalyse ammonia decomposition for in situ production of hydrogen for use in a fuel cell. On the final day of the conference I gave my presentation in a 600 seater ball room. It was an amazing (and slightly terrifying) experience talking about my research to such a large and knowledgeable audience.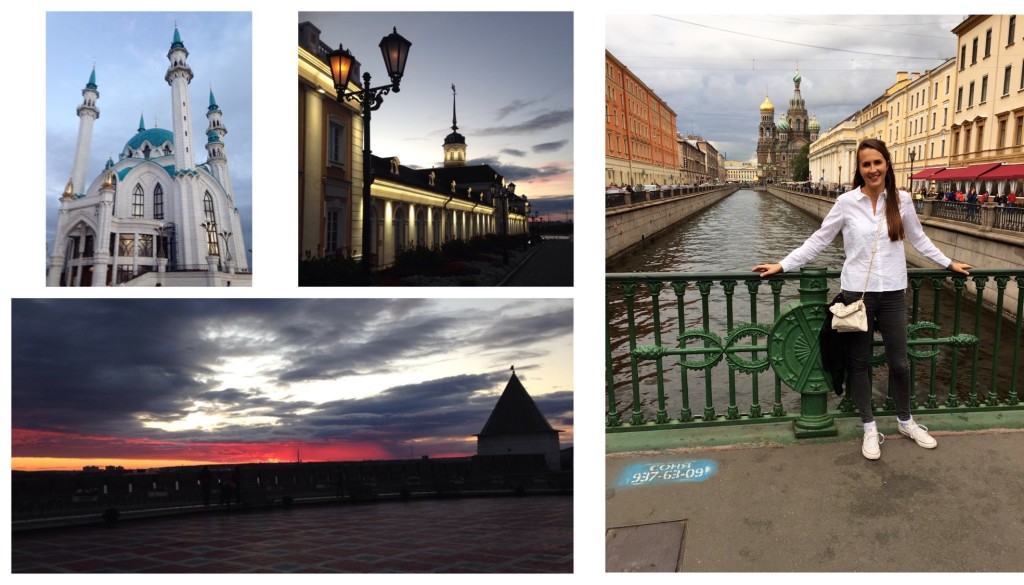 One evening there was an excursion to visit the historical, 1000 year old city of Kazan, which notably included a visit to the impressive Kazan Kremlin. The word Kremlin means "fortress" and there are only four remaining in Russia. At the end of the week, there was a conference banquet with performances from local Russian dancers and we were able to try some Russian vodka, after which many of the academics and delegates were also showing off their dancing skills.
I had a fantastic week in Russia, I met lots of interesting people, I learnt how to say thank you in Russian, Спасибо, which is pronounced "spa-see-ba", I bought a Russian fur hat and I got lots of ideas for my research. I was even lucky enough to visit the beautiful cities of Moscow and St Petersburg on the way back home.
I am very grateful to the conference organisers for accepting me to present my work and for the travel funding I received from the Royal Society of Chemistry, Santander and the Armours & Brasiers.