This post is contributed by Caroline Jones.
---
In December 2015 four members of the CSCT travelled to the Hawaiian island of O'ahu to attend the 7th Pacifichem conference. Emma Lampard, Rob Chapman, Bill Cunningham and I joined around 15,000 other chemists in Honolulu for the five day conference which is held once every five years.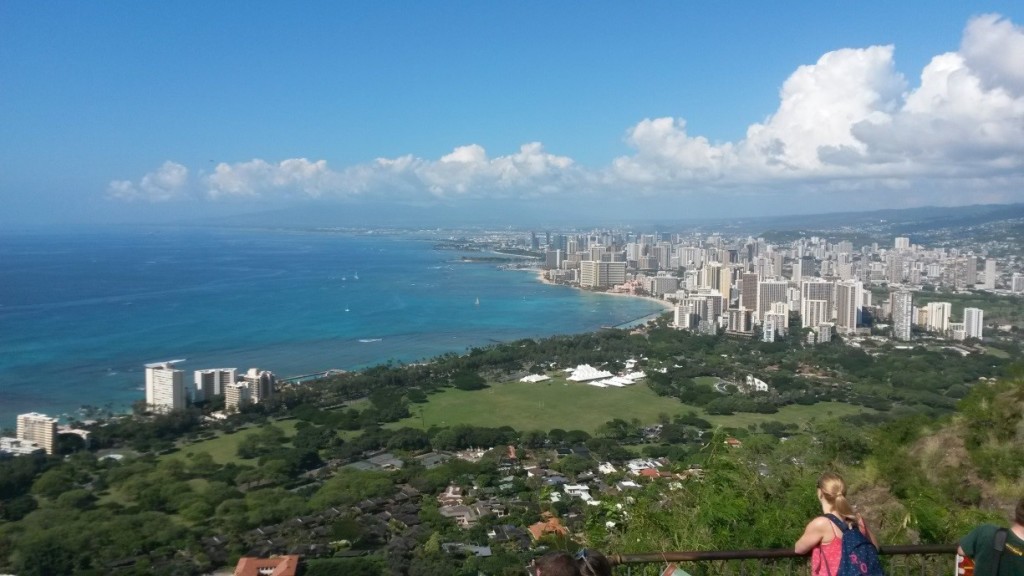 Parallel sessions were held across seven venues throughout the week which meant that though it could sometimes be difficult to decide between sessions, there was always something interesting to see.
A talk which stood out to the group was from John Hartwig who delivered an engaging presentation on multistep and multicatalytic transformations. Impressive tandem reactions were shown which involved initial catalytic C-H functionalisation steps, followed by a second catalytic transformation – allowing for the rapid synthesis of a wide array of industrially important molecules.
Also of note was Phil Baran who works in collaboration with industrial partners in the synthesis of complex natural product and drug molecules on multigram scales. He described elegant and scalable synthetic methodologies developed for key steps in their group's synthetic routes. Another group highlight was from John Gordon's research group at Los Alamos National Laboratory. This presentation detailed the catalytic conversion of biomass-derived molecules towards linear alkanes for use as fuels; a talk which highlighted the power of synthetic chemistry in wider applications.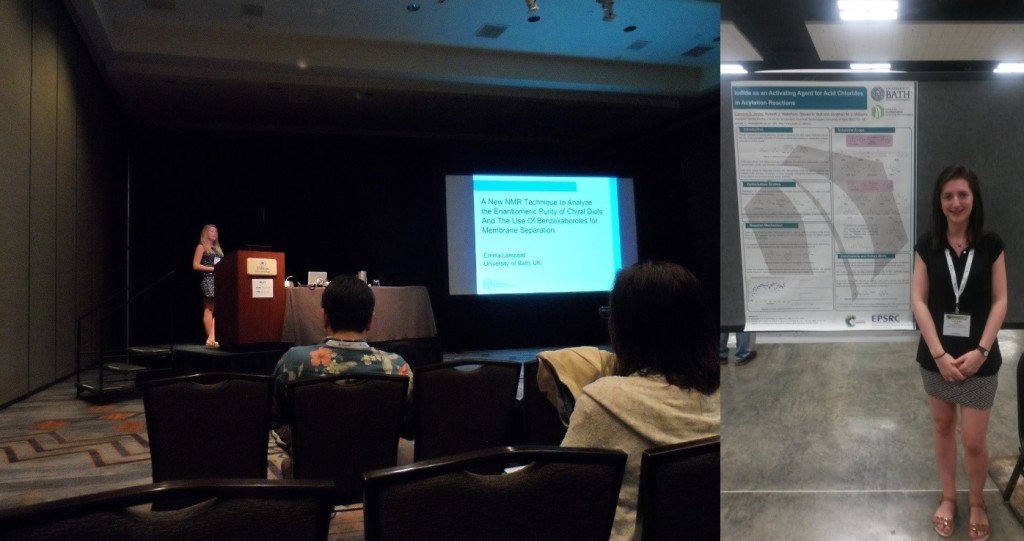 Presenting my poster at the Green Techniques in Medicinal Chemistry session was a rewarding experience as I was able to meet researchers from around the world with whom my work was well received. After plenty of discussion at this session I also came away from it with new ideas to try in my future research. Bill, Emma and Rob also delivered excellent talks throughout the conference in varied sessions on catalysis for the upgrading of biomass-derived molecules, applications in organoboron synthesis and materials and tactics for complex molecule synthesis respectively.
Making the most of Pacifichem's location we also managed to explore the area for a few days on either side of the conference. Highlights included a sweaty climb up the Diamond Head crater, a snorkelling trip to hunt for the Humuhumunukunukapua'a (the Hawaiian state fish) and a group skydive – a truly memorable experience! We are grateful for the funding from the CSCT and the RSC Organic Division Travel Grant Scheme which allowed us to attend this conference.

Caroline is working towards her PhD on "Sustainable catalytic methodology for functional group manipulation" with Professor Jonathan Williams, Dr Pawel Plucinski and Dr Steven Bull.