In February 2018, I was lucky enough to travel to Thailand with other members of the Bull and James groups to attend the Pure and Applied Chemistry Conference (PACCON) in Hat Yai, Thailand. The theme of the conference was 'Chemistry Towards a Sustainable Future' so it was a perfect opportunity to learn about the latest world leading research in sustainable chemistry and also to present my own PhD findings there.
Before attending PACCON, we visited Walailak University to attend a Postgraduate Symposium with the Harding group. This was a great chance to present our research to an international audience and also to meet and network with Thai students from the university. It was interesting to hear about the differences between Bath and Walailak. For example, it was inspiring to learn that the postgraduate chemistry research community was predominantly female in a traditionally male-dominated field. Something that I was less excited to learn about was the presence of the occasional poisonous snake on campus, which made me feel bad for moaning about the ducks at Bath occasionally stealing my lunch.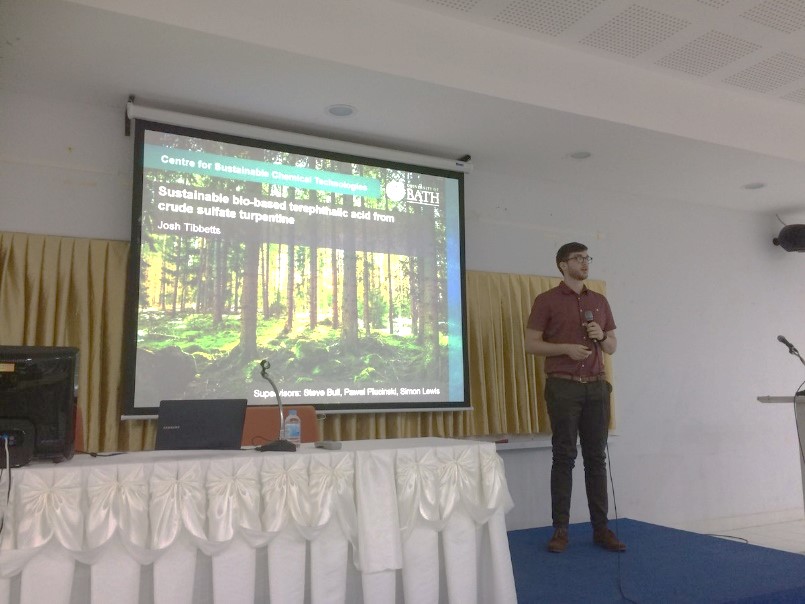 After that, we made the four hour journey by road to Hat Yai in the south of Thailand for the conference, stopping along the way at a rural Thai restaurant where we tried everything from traditional local fish dishes to the less traditional 'Red Fanta'. Once we got to PACCON we saw a number of talks about new and exciting chemistry. A personal highlight for me was seeing Professor David Macmillan from Princeton University talk about his research in photoredox catalysis. It was also great to present my research during a very busy poster session. There was a lot of interest in mine and Maria Odyniec's work and by the end we were worn out from answering the many questions which came our way during the two hour presentation. We then went to watch CSCT student Maria Weber give her talk during the 'Natural Products and Biological Chemistry' session and she gave a very well-polished and interesting presentation!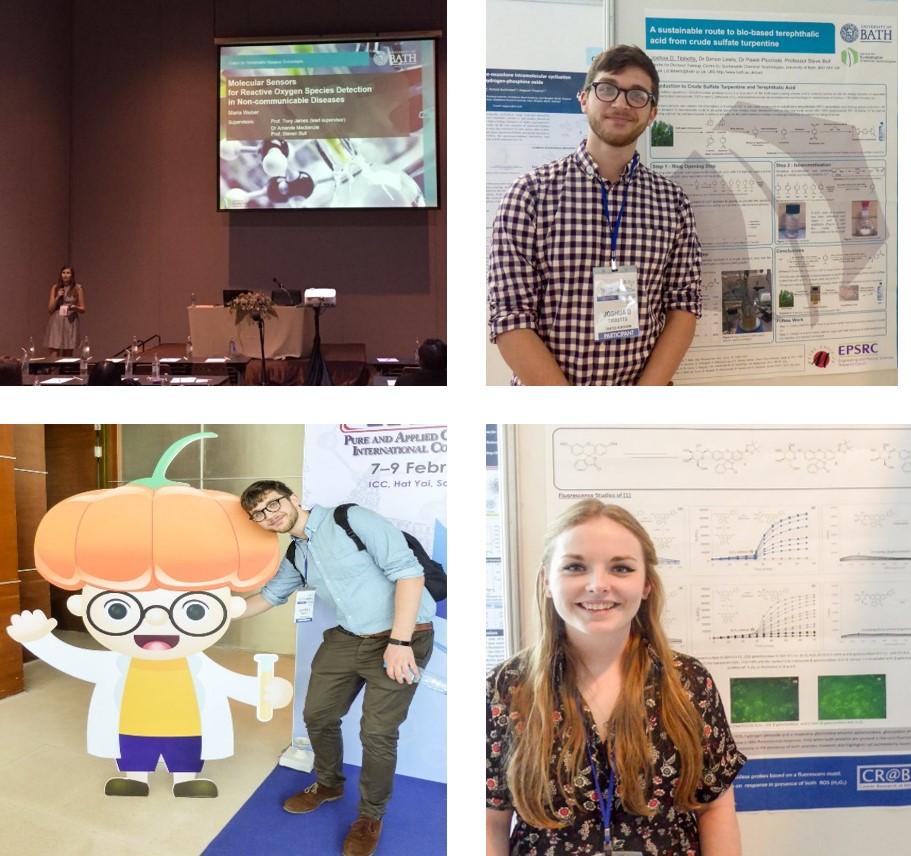 There was some unusual entertainment at the conference dinner, including somebody playing several instruments while walking around the room and serenading individual members of the audience. There was also a giant game of rock, paper, scissors between everybody at the dinner and I'm still not quite sure how they worked out the winners of that. Last, but by no means least, we were lucky enough to be able to see Princess Chulabhorn of Thailand who was officially opening the conference and presenting the speakers with awards. Unfortunately we weren't allowed to take any pictures but it was a once in a lifetime experience to be in the front row as a member of the Thai royal family entered the building!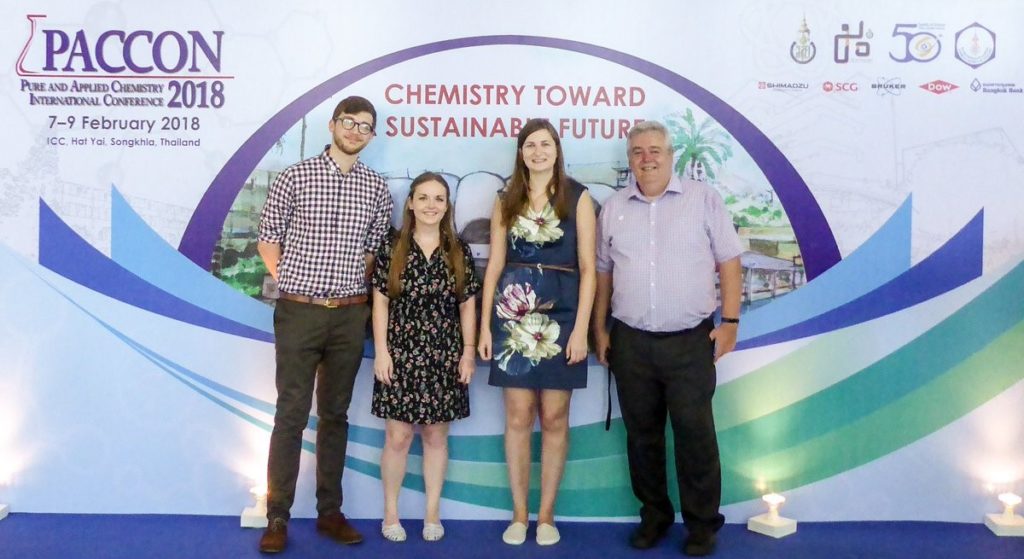 Of course, it would be impossible to travel all the way to Thailand and not visit the other amazing places that it has to offer. Aside from the conference, we also visited some of the most beautiful beaches I have ever seen, the Grand Palace in Bangkok and Wat Pho temple which has a giant reclining Buddha statue. As well as these various photo opportunities, we also were able to experience the famous nightlife of Phuket, and navigate the traffic and markets in Bangkok centre! Overall, this was an amazing opportunity to attend an international conference and present research abroad. I am thankful to both the CDT and MacroGroup UK for funding the trip.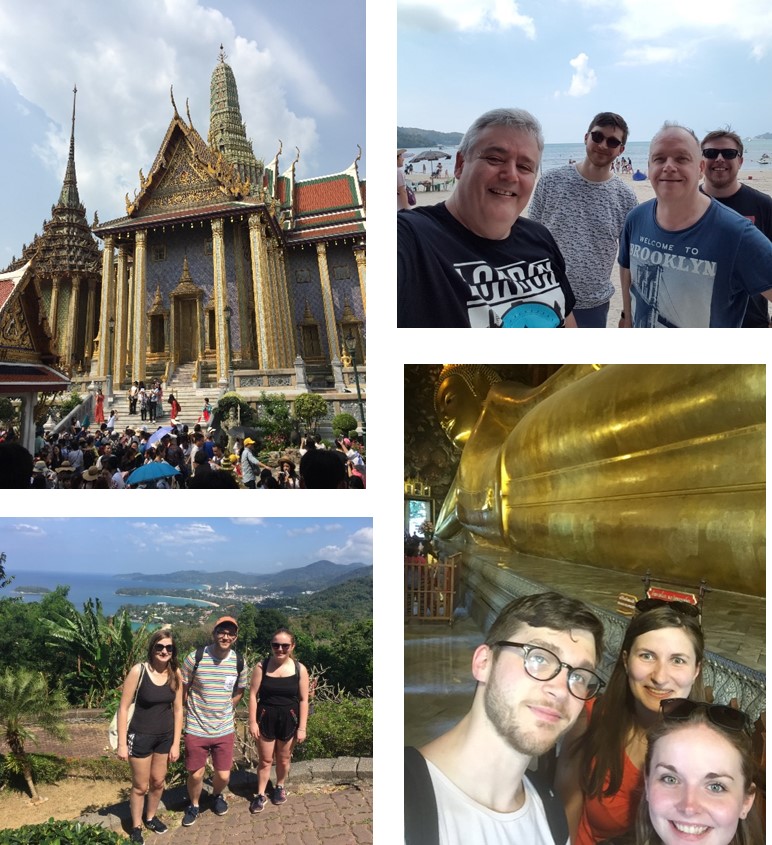 ---
Josh is a second year PhD student working on developing sustainable catalytic routes to terpene-derived products with Professor Steve Bull.