In February a group of six PhD students, also known as…
Five CSCT students and a computer science student OR,
Two Germans, a Belgian, an Italian, a Catalan and a Brazilian OR,
Two second year PhD students and four first year PhD students…
…pick your preferred combination, travelled from Bath to Leuven, Belgium, to attend the Marie Curie Alumni Association's (MCAA) 5th Annual Conference and General Assembly. This international group of young researchers are all co-funded by the Marie Skłodowska-Curie Actions (MSCA) of the European Commission. For me, the Belgian of the group, it was nice to couple the visit with a trip home to Antwerp as it is only a 50-minute train ride away.
The two day MCAA Annual Conference and General Assembly is organised annually by a group of volunteers for all MCAA members (any researcher who is/was funded by MSCA), to meet, network and engage with the organisation.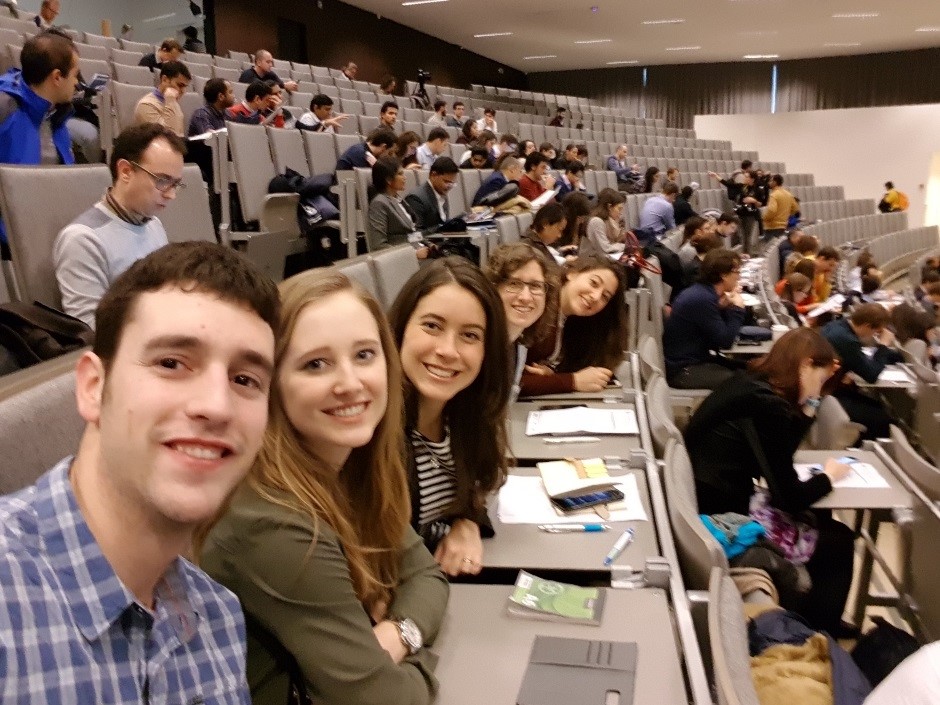 The first day was the actual conference and was filled with inspirational plenary talks and workshops. Each of us proudly presented our research during the poster session and discovered how small the world is! Oriol and I both are co-supervised by Professor Barbara Kasprzyk-Horden and we met another researcher who also used to work with her.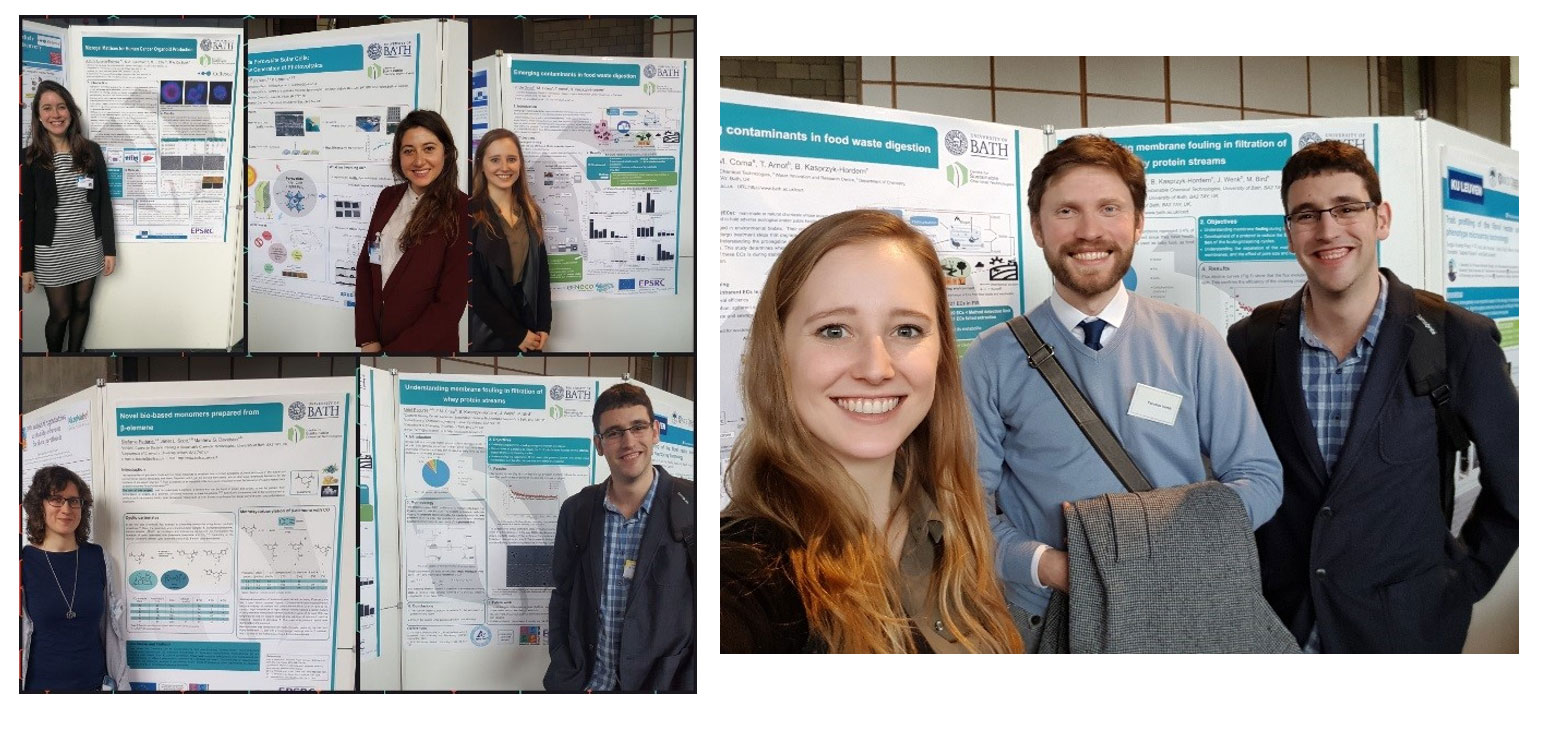 The plenary talks of the first day covered areas ranging from PhD students' mental health, LGBT+ representation in academia, to the continuous pressure of publishing. I found the talks inspiring and they made me reflect on the non-academic aspects of my research.

One moment in particular that made the entire auditorium laugh and applaud, was the "true research cycle". The idea of performing research and science is still often thought to follow a circular path: Idea → Discover → Research and analyse → Publish → Share/Impact → Repeat. However, in reality, research is a creative mess of ideas, trying, failing, adapting, having more ideas, forgetting what you were doing, realising you need a cup of coffee and getting back into it.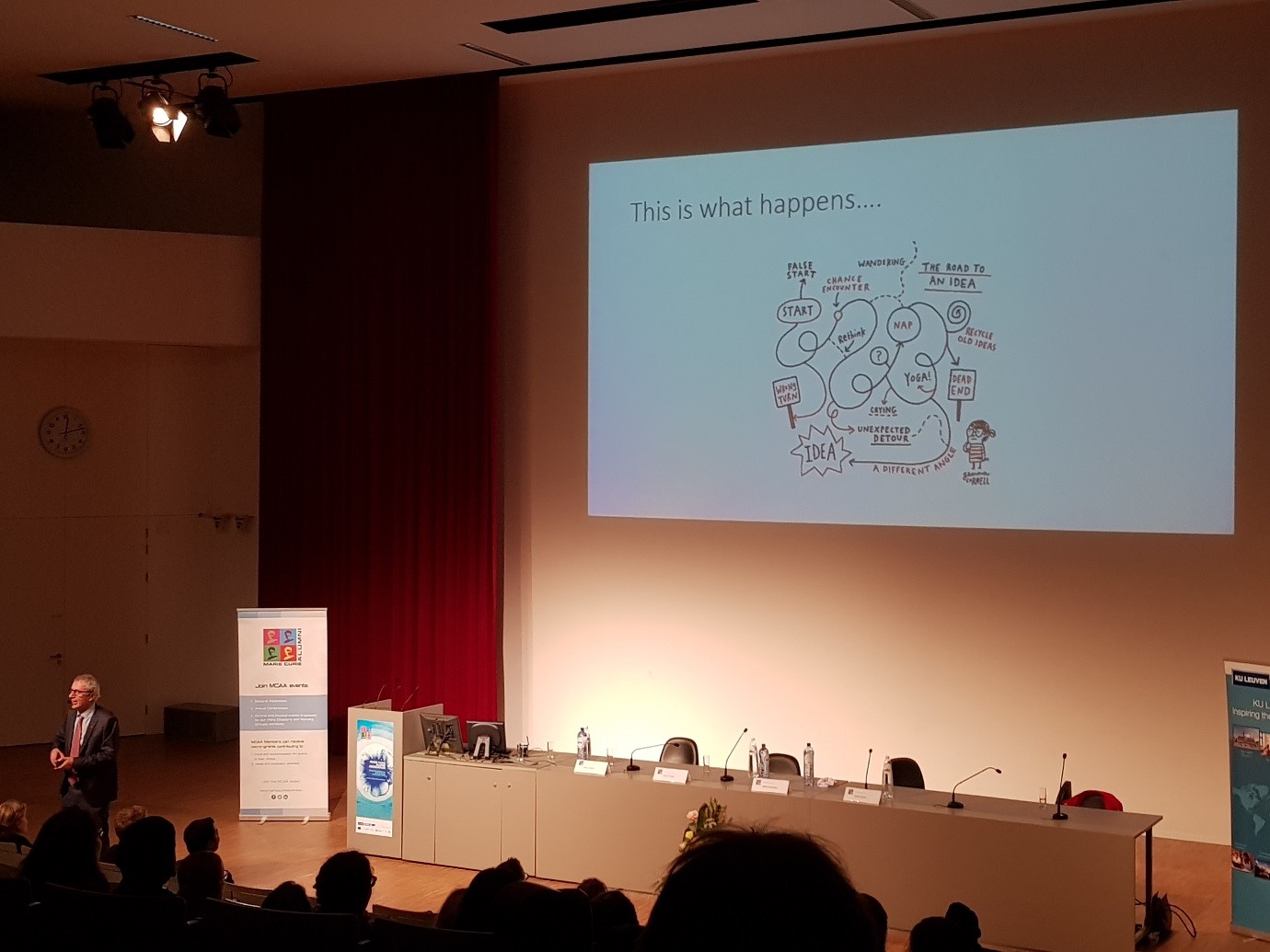 The afternoon session was made up of lots of different workshops all running at the same time... is parallel-session-envy a thing?
The conference ended in a typical Belgian way: a reception with traditional Belgian beers. We enjoyed the lovely Belgian beer (which I really miss when I am in the UK) and networked with other researchers. Afterwards, I took our group to taste some Belgian fries!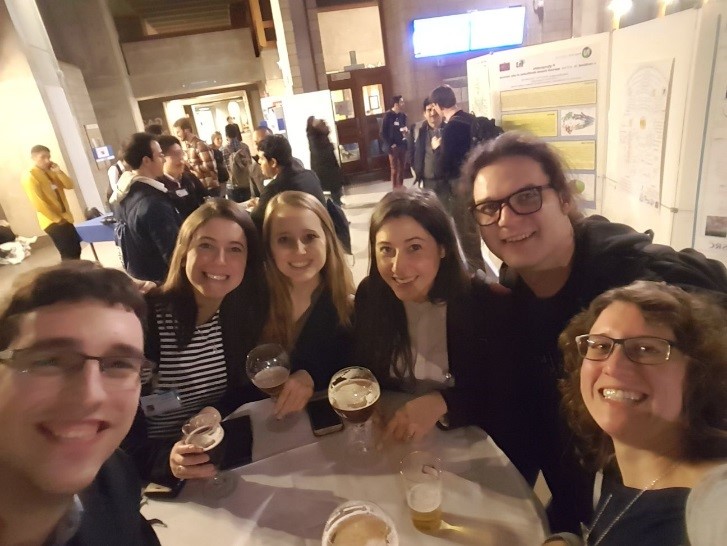 The second day was the General Assembly. This day was all about how the MCAA is organised; the way the organising committee is selected, how finances are dealt with, the way the organisation is promoted and so on. This day motivated us to get more engaged with the MCAA. A little idea-seed was planted in our minds. Especially, when we found out there was no MCAA research area group in sustainability! We decided we wanted to start watering our little idea-seed by organising events and workshops of our own with the support of the MCAA UK. Hopefully, in a few months, we will be able to grow our idea into a nice, big, European tree!