The last few weeks have felt like something of a blur to say the least. Since joining the Digital Development team at the start of the month I've found myself in a very different working culture than the one I was used to, and I've been welcomed by a thoroughly lovely bunch of people. I also feel like I've absorbed more information than I know what to do with and I feel I need to wring out the sponge. So with that in mind, now feels like as good a time as any to write about my first month in Digital.
An impostor Among Us
I joined the team as a user experience designer, something I have a few years' experience of in my previous job, so the core of my new role is definitely in my wheelhouse. However, I come from a product design and engineering background and, like a lot of things at my previous job, UX was something I picked up along the way as the need arose.
As such, it always felt like something I was 'getting away with' and that no one else would possibly hire me for!? And, like the infamous impostors, inside I had this irrational fear that everyone would think I was pretty sus. (This reference already feels hopelessly dated…)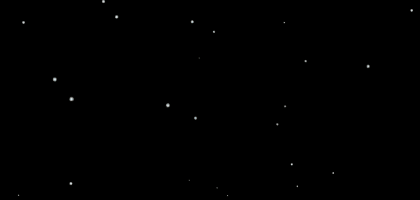 Impostor syndrome is something that people increasingly seem to suffer from, and is surely familiar to anyone who has changed career and moved into a field that they didn't formally train in. To compound this feeling, a content publishing-focused site has very different priorities from that of small bespoke apps made by an engineering company. Things like accessibility, something that I freely admit is outside of my comfort zone (for now).
A warm welcome
Thankfully, most of my anxieties were quickly swept away thanks to an incredibly welcoming and understanding team. Sure, there have been a lot of things to learn in a relatively short space of time. Things like learning new tools and getting more familiar with code, to bigger things like working environment.
But the team have done a great job of bringing me in, making me feel valued and appreciated without overwhelming me with stuff I can't cope with. I think they've done this using a three-pronged approach (intentional or otherwise):
Firstly, they're not afraid to be open and show you who they are - the office is full of stickers with hand-drawn illustrated in-jokes! - which goes a long way to making you feel at ease. Secondly, they got me doing work straight away. Just small things like giving advice on a new feature that one of the front-end developers is working on, and researching ways in which we might improve our design system documentation. This really helped to settle me in as I immediately felt useful without being over-faced.
Last but by no means least, this team excels at documentation. Basically, any part of their normal workflow is documented, so if there was anything I wasn't sure about, usually all I had to do was search the wiki.
Things I've Done
Or perhaps that should be 'tasks completed' to keep up the Among Us references. In any case, I've already managed to get a fair few things done in my first few weeks in Digital. Here are just some of them:
Advised the developers on potential improvements to the site's filtered lists
Reviewed some work done to prepare for a new version of in-page navigation
Designed some new styles for tags and labels
Evaluated our prototyping tools (watch this space for an upcoming blog post)
Carried out some research into how we can improve our design system documentation
Made a change to the Lens stylesheet and pushed it to the repo (this was a tiny change but it felt pretty awesome!)
Now I'm looking forward to taking more footsteps on this new journey…