It may sound clichéd, but when you are doing a doctorate no two weeks are really the same; it's part of the reason I love it. Some weeks I find myself jetting off to Europe for conferences, or experiments abroad, or in Whitehall at the Department for International Development, or talking solar science at the Institute of Physics, on top of the days hauled up in the lab and in front of my computer. But to give you a taste of PhD life, this is what I got up to last week: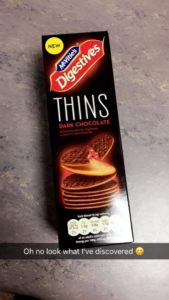 Monday:
There is only one constant in my PhD. Every morning starts with a coffee. Then I have a look through my emails and plan my week. Today was a lot of reading and planning experiments and future work. I also discovered Digestives thins, so it's a good thing my day finished with an exercise class in town!
Tuesday: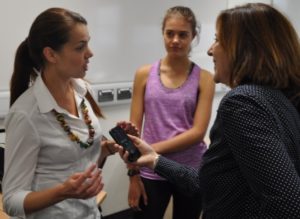 After my coffee I started working in the lab to prepare some materials for an experiment I was starting the next day. Then it was over to 10 West, where alongside a fellow PhD, I hosted a workshop about how to get your research noticed in Parliament as part of the Science in Policy group that I helped set up last year. After some lunch it was back to the lab and then a late one staying on campus to be interviewed for Radio Bristol. The interview was about the BRLSI Young Researchers programme that I volunteer for with local teenagers in town. It was my first radio interview which was very exciting!
Wednesday:
On my feet all day in the lab, I was making some thin films of the materials I study which can be used as an alternative to silicon in solar cells. I finished the day off by putting them under an optical miscroscope (left image) and then a scanning electron microscope (right image) that can reach resolutions on the order of nanometers!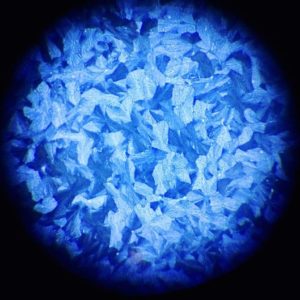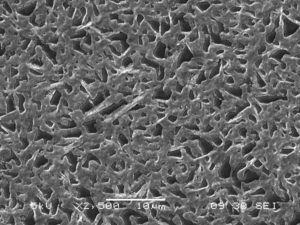 Thursday:
After being on my feet all day yesterday I was glad of a day sitting at my computer analysing the data I had collected. I am trying to investigate the method by which these materials degrade, and how to stop them degrading. When these materials are put in a solar cell we need to make sure they don't break down, which would stop the device from working.
Friday:
Today was mainly taken up moving desks ready for some new PhDs in my office. It's hard to believe how quickly a year can go by and also how much rubbish you can accumulate in a year! Half of my desk drawers ended up in the recyling bin.  Although my 3 packets of bicuits came with me. Friday is usually pub day, but I skipped it this week to pack ready for a weekend in London to see some old friends.
That was just one average week, but for a more comprehensive guide to doctoral life, if you have not yet discovered "PhD Comics" I highly recommend you take a look!