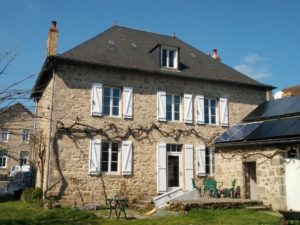 My study retreat in rural France
Working from home or university can get a bit overwhelming sometimes and one good way to counteract this can be to take a study retreat. That's what my partner (who's able to work remotely) and I decided to do last week when we went over to his parents who live in rural France.
I always find a change of scenery refreshing and this time was no exception, enabling me the space to get down to work without my normal distractions - something that was particularly beneficial this time when I needed to get to grips with some complex statistical modelling procedures ahead of beginning my fieldwork. Furthermore, taking a little time each morning for an energising run around the nearby fields and forest really helped get me motivated for the days ahead, whilst spending one evening at the local pool doing some lengths followed by a relaxation session in the centre's attached spa (why oh why don't council pools in England have attached spa facilities?! ) ensured I got a sound night's sleep that night and woke up the next day with my batteries fully charged.
Finally, even the small changes, such as spending my 5-minute study breaks popping down to feed 'Poulette' (the neighbours' hen!) or having a quick peek at the resident bats in my father-in-law's wine cellar whilst helping select the bottle we'd have with lunch rather than just having a quick stretch or making a cup of tea were a welcome break from my routine and certainly added a little extra interest to my day!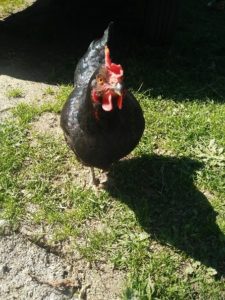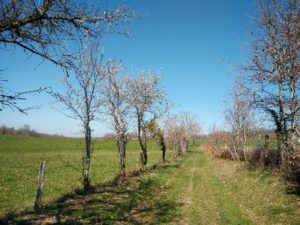 If taking a study retreat sounds like something you might like to try also, why not consider the beautiful Cotswolds to the north of Bath and break up your time by exploring one or two of the area's quaint villages, or perhaps venture further south and spend a few days in one of the charming fishing villages on the coast of Cornwall.  Two well-established locations you might like to consider are Cumberland Lodge or an educational foundation set in Windsor Great Park (a stone's throw from Windsor Castle!) and Gladstone's Library in North Wales – both of which have various scholarships and bursaries available to PhD students too.
Finally, if you don't fancy venturing far, but would still value time away from your normal working space and the chance to find more time or space for writing, why not try one of the regular 'Writing Wednesdays' sessions offered by the Doctoral College and Skills Centre.
Alternatively, if you would like to combine some time away from your desk with the chance to build your resilience to stress through mindfulness, why not book on to one of the university's Mindfulness-Based Stress Reduction courses which culminates in a day retreat.
That's it for now – hopefully that's given you some food for thought on how to make some time for both you and your research in the upcoming months! Good luck!
Jo