Hello!
Hopefully you should now be starting to settle in well to your doctoral studies and, for those of you new to Bath, to both the Claverton and city campuses too!
However, should you still not quite have found your bearings yet…  never fear for the Welcome Team will be running tours of both campuses this week and next which you can sign up for here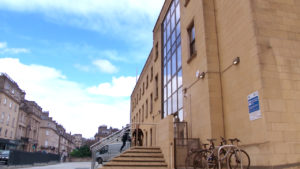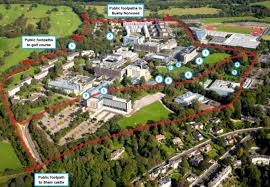 Now's also a great time to get to know more of your fellow doctoral students at the university and if you haven't yet signed up, we'd really encourage you to come along to the Doctoral College Welcome Reception this Thursday which you can register for here:  Students will be formally welcomed to the university by Professor Jeremy Bradshaw (International and Doctoral Pro-Vice Chancellor) and there will be plenty of time to mingle with doctoral students and staff from across the university.  A range of drinks and delicious canapés will also be provided!
Don't forget we also have our regular Cake in the Commons meet-up on Fridays from 10:30 - 11:30 in 10 W, 5.01 and it's been buzzing recently!  It's been great to see lots of new faces and we look forward to meeting those of you that haven't yet been along soon also!
At this stage, I'd also really encourage you to take a little time to think about how to get the most from your time here at the university more broadly.  For example, you might like to start learning/improving a language and happily all language courses are free! There's more info on getting started here:
Alternatively (or in addition!), you might like to begin using the sports facilities on campus.  All students can access the swimming pool, tennis, squash and badminton courts; athletics track; astro pitches; and indoor sports hall for free and gym and class memberships can also be obtained at very competitive rates.
I'd also highly recommend checking out The Edge Arts Centre which has free exhibitions, hosts a range of productions and has a whole range of creative activities/classes to try too! Check out what's on
I think that's enough to be getting on with for now! 😊 Remember the Welcome Team are happy to help with any questions/queries you may have, so feel free to get in touch via doctoralwelcometeam@bath.ac.uk.
Hope to see many of you on Thursday at the Welcome Reception!
Jo