Hi
Time is ticking by, the clocks go forward Saturday night/Sunday morning, and our journeys to and from work may mostly occur in dusky light. At this time of year, I'm minded to think about self care - literally looking after ME.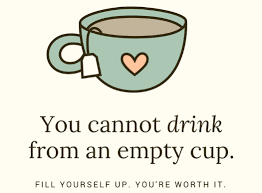 It's very easy to get caught up in the madness of deadlines, supervisions, volunteering, lecturing, sports engagements not to mention family commitments, non PhD commitments and getting to the gym etc etc etc. We need to stop and breathe.
In my previous life (as I call the pre-PhD days), as an Executive Coach, I helped business owners redress their 'life/work balance' amongst other things. Thinking about the problems they faced made me realise that the issues we may face as doctoral students are not so different. Long hours, no stop and start to the end of the thinking day, multiple calls on our time, others not understanding what we are coping with and quite often a lonely place of thoughts. Whilst I have lots of tools and tips to ensure we do have a life/work balance, I'm actually suggesting you visit Tamsyn at www.healthpsychtam.com and check out her Self Care Series alongside some other great ideas and posts.  Tamsyn is a final year Doctoral Psychology Student (and a great friend) and her advice and ideas are second to none.
Also remember we have some really great support services available whether you are based on campus or not.  If you are on Campus, various services from around the University will be at Cake in the Commons on Friday 26 October in 10W, room 5.01 between 10.30 and 11.30. Come along and find out more about how to access whatever you may need.
I look forward to meeting you on Friday if you can make it (taking a break is important too).
Have a great week
Jane
P.S. Don't forget about the clocks changing on Saturday night - otherwise you could be very early for any appointments on Sunday 🙂