Hi there,
Happy to see you again. I hope everyone is warm and safe with the snow. The new semester is beginning. Although the weather is quite cold, it seems the snow brought us a brand new start.
I want to write to you about the Chinese New Year happening this week. The coming year is the pig's year and last year is the dog's year. Perhaps you have noticed because some brands have put out new products with the design of pigs on them. Tuesday the 5th is the first day of the Chinese lunar New Year and the 4th is the Chinese New Year's Eve. Every year, the date for Chinese New Year is different because it follows the lunar calendar instead of the modern Gregorian calendar.
I want to introduce to you some of our traditions. One is that on New Year's Eve, all of our family members will gather together to have a big dinner, similar to Thanksgiving dinner or Christmas dinner. The north and the south may have different choices of what to eat. I'm from the north and one of the things we must eat is the dumplings. My aunts will prepare the mince and dough for the dumpling, and then we will help to make dumplings by wrapping the mince and dough together. You can put whatever you like in the mince, such as pork, beef or shrimp and some vegetables. And you can make the dumplings in different shapes.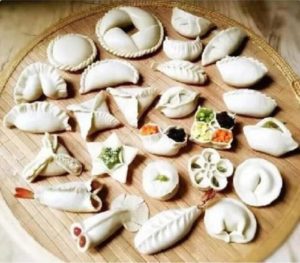 Besides what to eat, the other tradition is to stay up late to midnight to welcome the new year. It is also hard to fall asleep by that time because everyone waits until then to set off the fireworks. Also, two days before New Year, people will paste new couplets on their home door. There are also a bundle of designs and phrases to choose for the couplets. The contents of the couplets can be different, what is universal is to stick the character "Fu", which means good fortune in the center of the door. Some of the couplets are machine designed and some are written by hand using ink.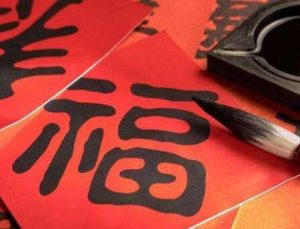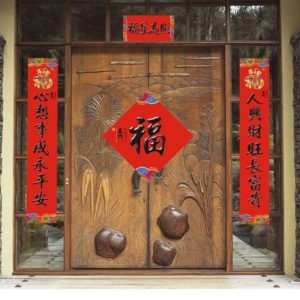 Very much like Christmas in the U.K, because Chinese New Year is the time families reunite together, many restaurants are closed and a lot of services such as post and delivery are suspended. For most companies, there are 8 days for holiday. Because everyone is going back to their hometown, this is the busiest travel time of the year, there are a lot of pressure on transportation. On a single day during this period, one railway station might send off about 100,000 passengers at most. Because of such large passenger flow, the baggage and luggage are put under security check when entering to ensure safety. This can be called a population migration:)
I hope you like this brief introduction of Chinese culture. Hope to see you soon!
All the best,
Zehan
Doctoral Welcome Team