Almost 100 staff attended this year's Faculty of Science networking event focused on technical and administrative support staff in the Faculty. Organised by Amanda Harper (Director of Administration), Malcolm Holley (Director of Faculty Technical Services) and Sarah Bailey (Faculty of Science Athena SWAN Champion). Sarah opened the afternoon of presentations by highlighting the changes in Athena SWAN post-May 2015 that have expanded the reach of the Athena SWAN Charter to include 'professional and support staff'. Athena SWAN use this term and for Bath this means all staff in Management, Specialist and Administration (MSA), Operational and Facilities Support (OFS) and Technical and Experimental (T&E) job families. The University Self-Assessment Team is preparing its next submission for an institution award at silver level which will explicitly include 'professional and support staff' for the first time.  Sarah also highlighted that Chemistry and Physics recently achieved Athena SWAN Department awards.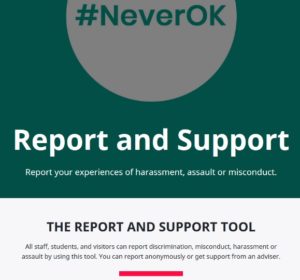 George and Josh from the Equality, Diversity and Inclusion (EDI) team gave a masterclass on 'the invisible problem'. They introduced the idea that everyone has many identities based not just on protected characteristics under the Equality Act (gender, race, religion, and age) but also based on class, education, political opinion to name a few. Georgina Brown highlighted that we all have unconscious bias that can lead to unintentional discriminatory or oppressive behaviour. This can be an 'invisible problem' because if you are not one of the target groups, you may not be aware of any issues. She urged everybody to 'challenge our own biases and those of others' in order to build a more inclusive workplace culture. The EDI team reminded everybody that a range of training is available  and that there is a 'report and support' tool available for any staff member to report issues of bullying or harassment.
After a 'coffee and cake' break and a chance to network with colleagues across the Faculty, the afternoon split into two parallel sessions. For technical staff, Prof Bernie Morley (Deputy Vice-Chancellor and Provost), introducing the Technician Commitment , stated that technicians were vitally important for research and
education at Bath. He acknowledged that there was work to do on career development and sustainability for technical staff and he welcomed the steps being taken at the University to honour the Technician Commitment. Malcolm Holley then provided some important background to the Science Council's launch of the Technician Commitment in 2017 and highlighted key issues around an ageing population, no pipeline of new trainees and a lack of skills. Bath signed up to the Commitment in 2018 and is working to address 4 key areas Visibility, Recognition, Sustainability, Career Development. Daniel Lou-Hing (Technical Manager) went on to share the work at the University creating networks, listening to issues raised by technical staff, communication, reward and recognition of the contribution of technical teams. He encouraged staff to engage with this process to help steer and shape the 2 year action plan in response to the Technician Commitment.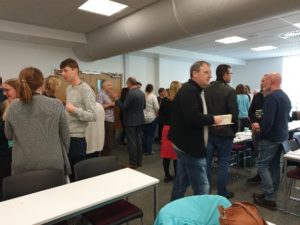 For professional services staff, there was a session led by Amanda Wylie (Head of Transformation, School of Management) entitled 'Your Year to Thrive' – Effective Communications and Networking at Work.
The purpose of the session was to:
Understand yourself and others
Get your voice heard
Bring your best self to work
Creating a positive system for communication
Effective/authentic networking
Amanda shared some of her 'gold standard' books which she recommended highly – The Last Word on Power, Introvert Advantage, Lean In, Exploring Strategic Change (written by the Dean of the School of Management!), Find Your Voice, Emotional Intelligence - all available from the Library.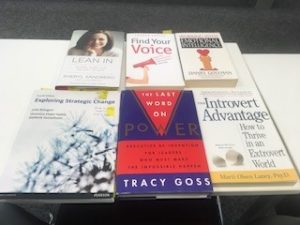 In a dynamic and interactive session Amanda explored the meaning of 'mutual trust' in building professional working relationships. She also highlighted the importance of listening skills and the three 'listening levels'. Effective listening takes practice to develop and move beyond listening to ourselves and thinking about the next thing we want to say, to consider what the other person is saying, and not saying, and what non-verbal cues may be adding to the communication.
The Dean, Nick Brook, closed the afternoon by thanking everybody for attending and engaging with the first event of this kind in the Faculty. He expressed his appreciation for the work of technical and professional services staff and how they bring benefits to the University as a whole. The Dean added that there was a clearly a need to celebrate more outwardly the contribution that colleagues in support roles bring to the Faculty and the University more widely.