Belgium, home of famous beers such as Dueel, Stella Artois, and Kasteel. The success of the brewing industry is underpinned indeed by chemical engineering. I was fortunate to visit Professor Bart Van der Bruggen in KU Leuven funded by an Erasmus+ Staff Mobility Award. Prof Van der Bruggen is a long-serving, former president of the European Membrane Society (EMS) and runs a high-performing lab with more than 50 students and postdocs. My professional connection with him dates back ten years ago during my PhD study when I applied for the EMS student travel award to attend International Congress on Membranes & Membrane Processes (ICOM) 2011 in London. Subsequently, Prof Van der Bruggen also handled my manuscript submissions to Separation and Purification Technology with high-quality reviewer comments to strengthen my research. It felt like home for me to visit him and to see his lab and team members after the pandemic.
The visit started with a warm welcome from his group as well as a reflection with the statue of Dr Mendeleev, the Father of the Periodic Table, in front of the Chemistry and Chemical Engineering building.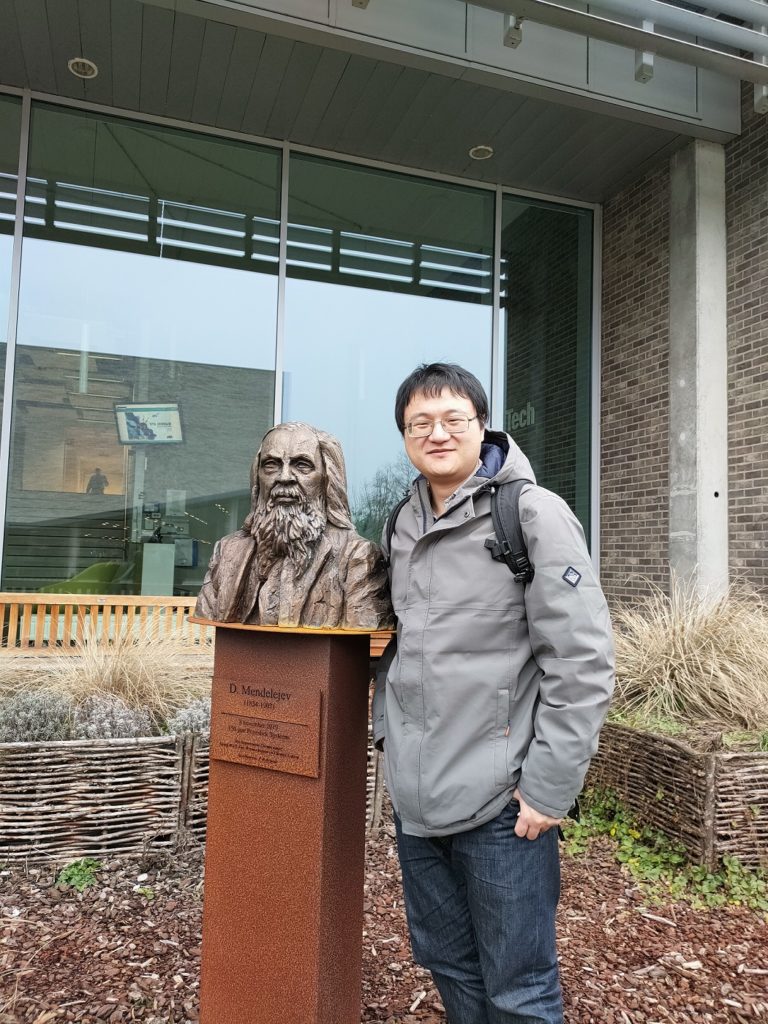 I was guided through the lab and had lovely scientific discussion with PhD students who are working on their projects. The experimental rig design was very impressive and versatile for many filtration tests. I had a closer look at the nanofiltration, membrane distillation, organic solvent nanofiltration, and ion-exchange membrane dialysis. I am keen to know more about the research progress associated with these setups; in particular, non-solvent, industrial waste-based membrane fabrication and membrane-based artificial photosynthesis, which resonates with my current Leverhulme project.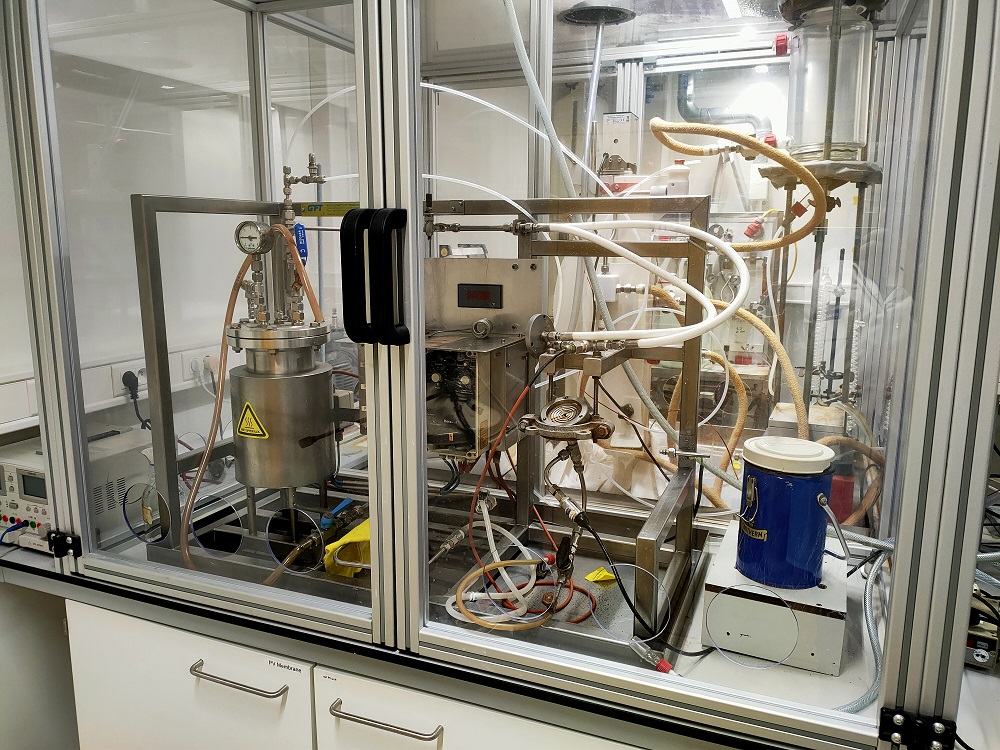 The seminar was a vibrant approach to discussing the shared interest in membrane science. I was honoured to be the Keynote Speaker for the membrane-based processes seminar in the department, a tradition for the Department of Chemistry and Chemical Engineering.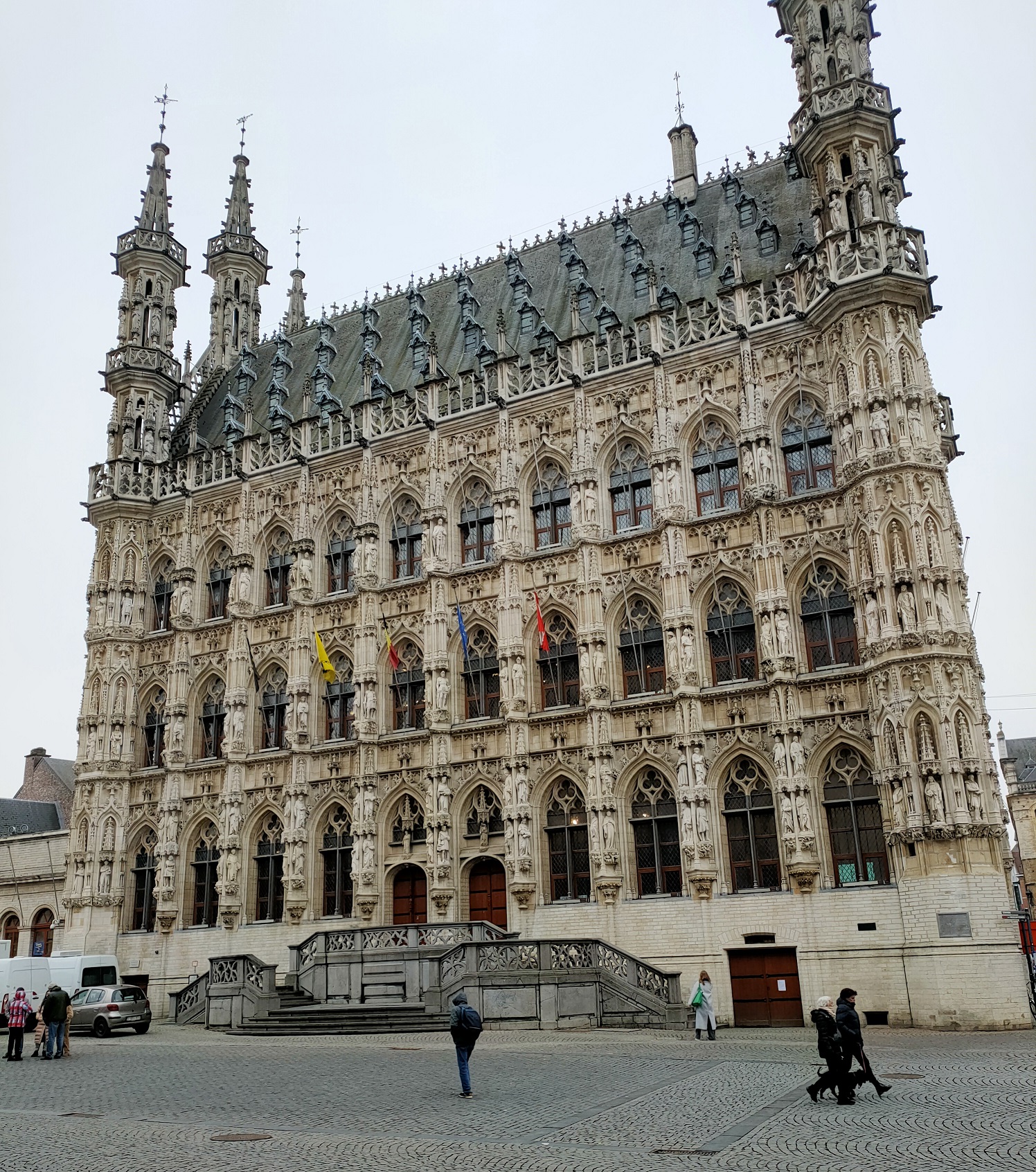 Apart from the scientific discussion and intellectual stimulation, I also had the chance to appreciate the old Burgundian university town of Leuven. Similar to Bath, Leuven possesses architectural gems like the Gothic Town Hall, St Peter's Church, Arenberg Castle and the University Library. Being in this tranquil town for a week with most bike-riding travel, I felt net zero can be achieved with a collective effort from a shift in lifestyle of local residents and our advancement in scientific discovery and engineering breakthroughs.
Ming Xie
Ming Xie's mobility abroad was possible thanks to funding provided by the Erasmus+ programme. University of Bath staff should note that all Erasmus+ funding for staff mobility has now been allocated for the entirety of our current project and we will no longer be accepting any further applications.