We are pleased to welcome Ben Goose and Tanmoy Laskar to the Kaleidoscope committee, bringing our numbers back up to seven!
Ben is our new Communications Manager, and Tanmoy is our Academic Staff Representative. Please do head over to the Committee page to read their profiles.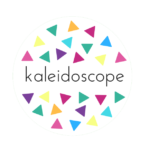 Kaleidoscope is a social group open to all staff and postgraduate researchers at the University who identify as LGBT+, including people of any sexual orientation, gender identity or age. To join our mailing list please log in to Sympa here and subscribe to kaleidoscope-members. If you have any issues signing up, please get in touch.
If you are not LGBT+ but would like to sign up as an ally please email lgbt-staff@bath.ac.uk.