The Committee
Learn more about the Kaleidoscope committee below!
Sophie - Co-Chair and Bi Representative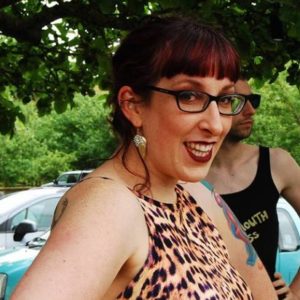 I'm Sophie, bi, 30 and I work in the Communications Department up in Wessex House. I'm passionate about developing positive, supportive LGBT+ communities and enjoying cider on a sunny afternoon.
I also love rock n roll, dancing, feminism, eating cake – and I can't wait to meet everyone!
---
Thomas - Co-Chair and PGR Representative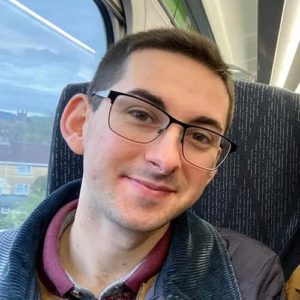 Hi everyone! I am Thomas, gay, 25. I am postgraduate student with the Department of Computer Science, but am based at RUH. Kaleidoscope has a really friendly, inclusive vibe and I am very happy to be working with Sophie and everyone else on the committee to keep that vibe going! I look forward to meeting you all at our next event. 🙂
I am also a musician, keen crocheter, and wannabe gamer (i.e. I enjoy playing games but find it difficult to find the time... though, as you can see, I did meet my favourite video game character once!)
---
Tanmoy - Academic Staff Representative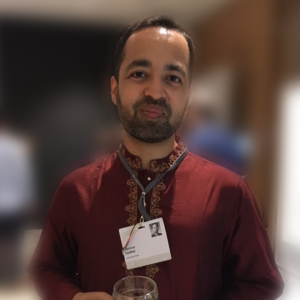 I am a postdoc in the Physics department, especially interested in building community. As the Academic Staff Representative on the Committee, I am working to increase LGBT+ visibility, foster interaction, and to help enrich the academic perspective by bringing diverse voices into our conversations. Feel free to get in touch if you'd like to talk about any of these, or to chat about astronomy, baking, running, painting, poetry, Renaissance music, or ballroom dance.
---
Jet - Campaigns Manager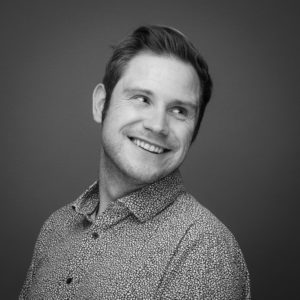 Hi all, I am based in Student Services and have been working at the University since August 2017. As the Campaigns Manager I am excited to get involved in activities and events across the Kaleidoscope group and would like to see more LGBTQ+ and allies events/campaigns across the university and meet some great people along the way.
I am a keen runner, love live music and fond of a pint.
---
Jimmy - Gender Identities Rep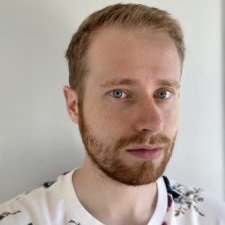 Hello, I'm Jimmy and I am the Gender Identities Representative for Kaleidoscope.  I am a Recruitment Coordinator in the HR department, sourcing our diverse workforce and supporting the onboarding of new talent to the university.  Outside of the university I support people with their mental health and well-being through social media and online support sessions.
When life slows down, I am a keen bibliophile with an ever growing bookcase, a lover of gins and ales and a listener of various music from country to lo-fi hip hop.  I am a fountain of random trivia and obscure references!
---
Judith - Academic Events Coordinator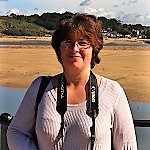 I'm Judith, I'm 40-something and a Health & Safety coordinator for Science. I am bi, have a transvestite husband and a lesbian daughter. I have worked in the university for around a year, and have already change jobs once. I feel it is really important for people to be able to be themselves, without prejudice or special treatment.
In my spare time I am a scout leader and also enjoy going to the cinema with my husband every week for 'date night'.
---
Ben - Communications Manager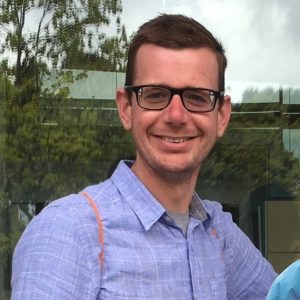 Hi all, I am based in Student Services and have been working at the University since June 2017. I did my MSc here back in 09/10 so have seen the uni from both a student and staff perspective. I'm excited to get involved with events and projects via the Kaleidoscope group - and meet some great people from across the university! If you'd like to contribute to our blog or have any ideas do get in touch.
In my spare time I love playing & watching tennis, baking, films, the odd podcast, reading (when I find time)... and a glass of wine. See you soon.
---
Alison - Staff Events Manager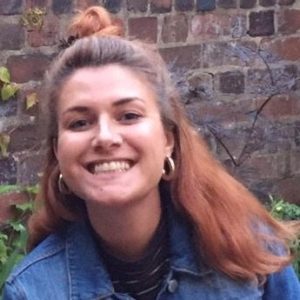 Hi everyone, I'm Alison, 31, Internal Communications Officer and I consider myself pansexual. I joined the University in December 2019 and am keen to get involved in Kaleidoscope to help foster a supportive, fun community through inclusive virtual and face to face events.
I'm a passionate cook, open-minded vegan, festival goer, book lover, podcast enthusiast, Scrabble champion and Aperol Spritz obsessive.