What's more diverse than the LGBTQ+ community?  We come in a range of nationalities, our genders vary inside and out of the spectrum and we are finding more and more ways to celebrate who we are.  That being said it should come to no surprise that LGBTQ+ people can also be disabled, as much as society wishes to ignore that.  And that's where this Queero comes in.
As the University of Bath is a Disability Confident leader, I think it's important that we reflect that within the LGBTQ+ community.  In today's issue of the Queeroes series, I bring you the story of deaf and disabled YouTuber, disability activist, educator and influencer, Jessica Kellgren-Fozard.
Jessica Kellgren-Fozard (née Kellgren-Hayes) was born in Camden, London, on the 25th January 1989.  She grew up in Bristol with her mother, an artist and print-maker, father, an animator and director, and her younger brother.  She has been a Quaker since childhood, like fellow Queero Bayard Rustin, and in 2014, Jessica graduated from the University of Brighton with a BA (Hons) in Screen Studies.
From a young age, Jessica knew she was lesbian and thanks to her loving, open-minded parents, she never really needed to come out.  Her family were loving and accepting of her regardless of her sexual identity.  However, when changed school, she found this could not be said about her peers.
I first came to know of Jessica when I watched the BBC Three series Britain's Missing Top Model back in 2008 (that's showing my age).
The reality TV show was on a mission to shake the beauty and fashion industry to its core by taking 8 beautiful women and finding out which one would be the next Kate Moss.  The only difference is that these women happened to be disabled.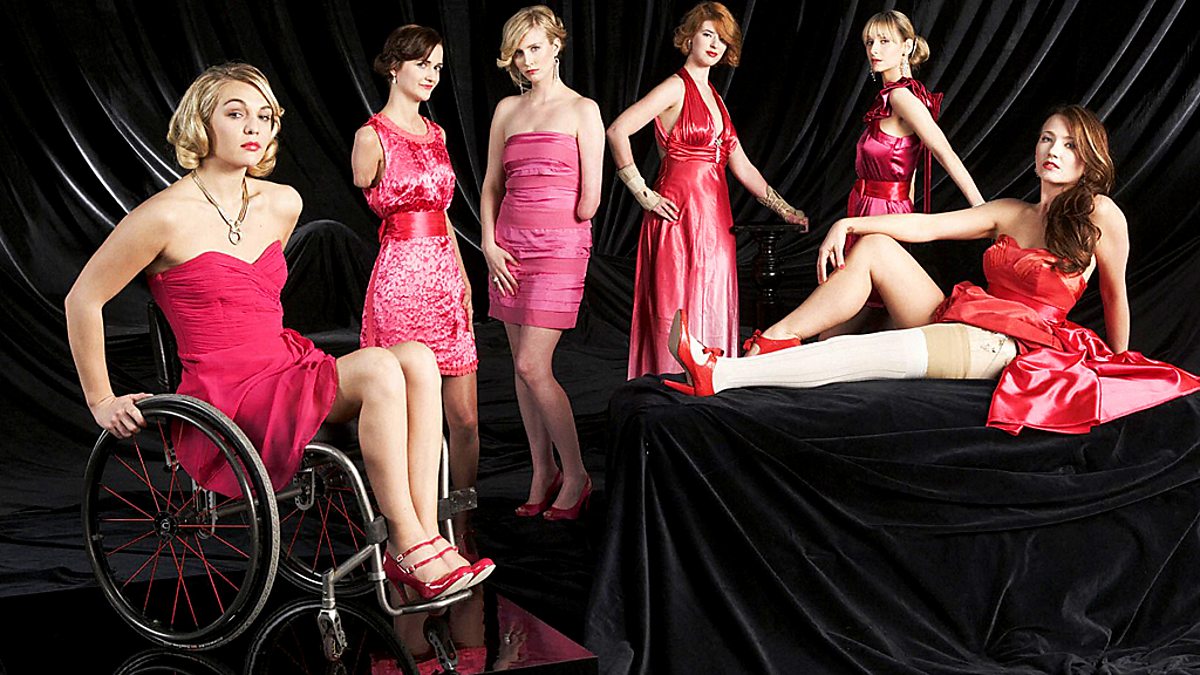 I distinctly recall watching this show and thinking how amazing it was to have such amazing people tell their stories and fight for change in what is arguably the world's biggest industry.  These beautiful women were funny and intelligent and were proving they were just as able to do what Cindy Crawford and co could do.  To me it was the best thing I'd ever watched on TV. * 13 years later and it still leaves me questioning why we don't have more disabled models; disabled people wear clothes too after all.
Aged just 17, following the loss of all sensation and movement in her arms, Jessica was diagnosed with HNPP – Hereditary Neuropathy with Liability to Pressure Palsy.
In addition to HNPP, Jessica has ME (Chronic Fatigue Syndrome), MCTD (Mixed Connective Tissue Disease) and POTs (Postural Orthostatic Tachycardia Syndrome).  At times she utilises a wheelchair during bouts of extreme pain or fatigue.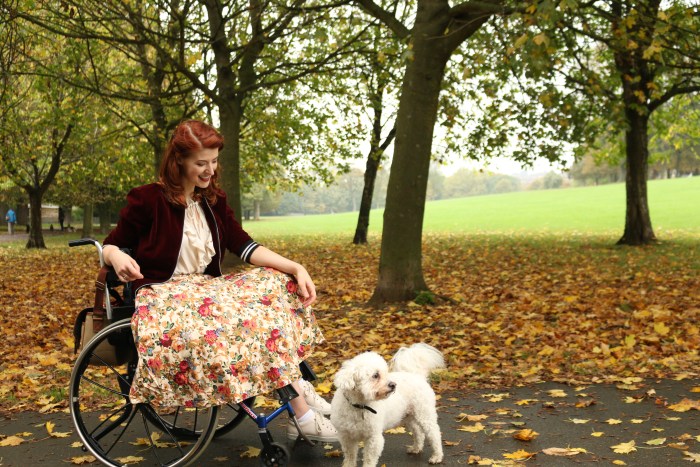 During her childhood, Jessica underwent numerous operations to repair her hearing but, while at University, she was fitted with her first pair of hearing aids.  She talks about being deaf quite often on her YouTube channel and even posts tutorials of British Sign Language.
Jessica holds a strong influence across Instagram, Twitter, Facebook, and most recently TikTok.  An avid fashionista for all things old Hollywood glam, her style and presence are breaking down the barriers and preconceived notions that disabled people aren't beautiful, or gay, or trans.  It's an ugly notion but sadly that's the society we live in, even within the LGBTQ+ community.
Since 2011, her YouTube channel, MissJessicaKH, discusses a variety of disability and LGBTQ+ topics such as accessibility issues, disability education, LGBTQ+ history and culture, family life, beauty, and so on.
In her YouTube videos, Jessica, discusses LGBTQ+ culture, relationships, queer issues and navigating life being both lesbian and disabled.  On occassion, she is joined by her wife, Claudia.  In their honest and open content, the videos discuss their LGBTQ+ experiences and bring to light stories of pioneering individuals who tend to go unnoticed and erased.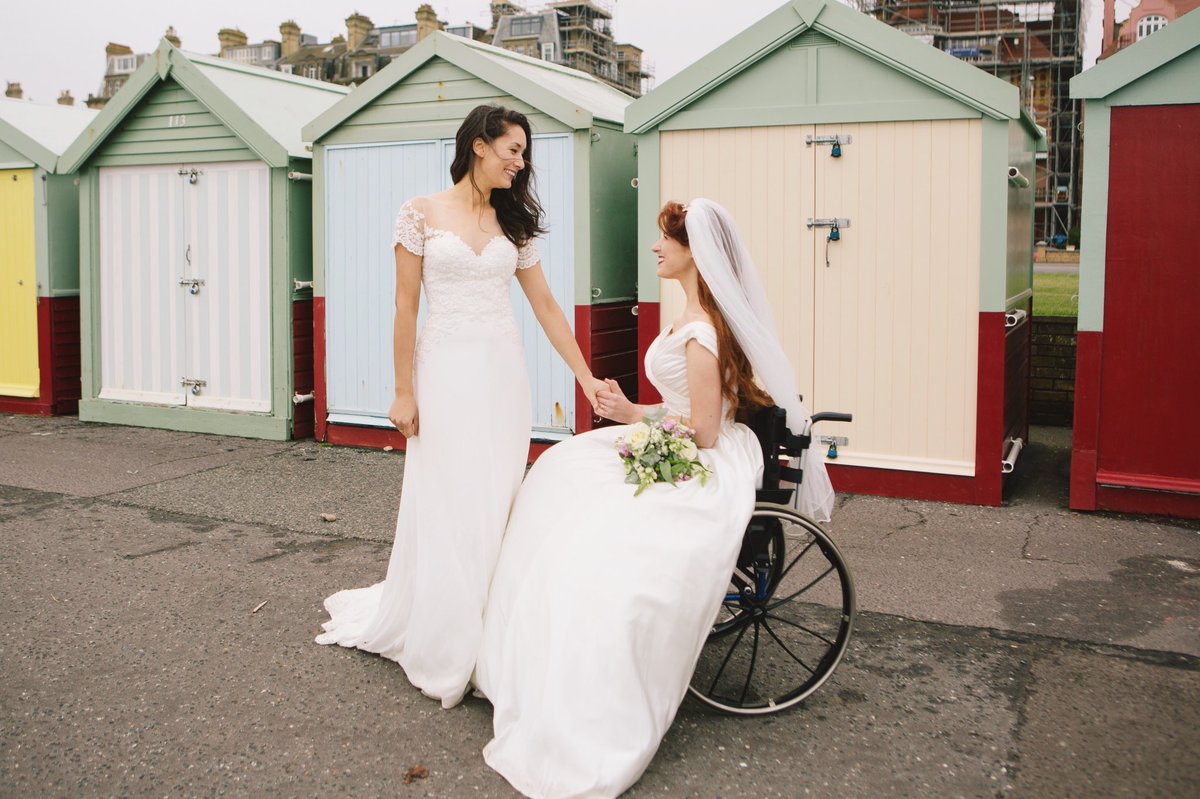 With over 835,000 followers and averaging almost 70,000 video views a day, Jessica is pioneering the way forward for both disabled and LGBTQ+ people to be seen and heard.  And people are taking notice of her and her advocacy.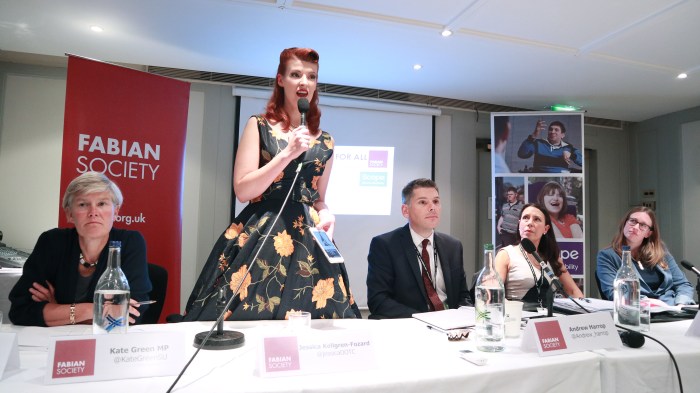 In 2017, Jessica used her influence to discuss disabled issues and rights as part of a panel with the Labour Party Conference.  During her honest and impassioned speech, she explained that disabled people are put through a traumatising experiencing of deeply probing questiongs through a repetative process.  She also explained that, at the time, when a disabled person gets married their government sanctioned disability support, "their independence, their power, their confidence", is taken away from them and they must rely solely on their partner.
She went on to say that 2 in 5 disabled women are more likely to suffer domestic violence than non-disabled women, and without a job or means of financial support they're less likely to escape those environments.
Her continued advocacy and social influence continues to fight the much needed fight to change this and provide a safer, more accessible world for those with disabilities.
So, to summarise, Jessica Kellgren-Fozard is a Queero for so many reasons.  She is a lesbian social media influencer and educator, advocating for better education and accessibility for disabled people.  She discusses LGBTQ+ culture to a wide and diverse audience and is empowering young LGBTQ+ individuals to accept and embrace themselves, especially those with chronic disabilities.
Using her social media platforms, Jessica is also raising awareness of LGBTQ+ history and is changing the perception of diabled people within the queer community itself.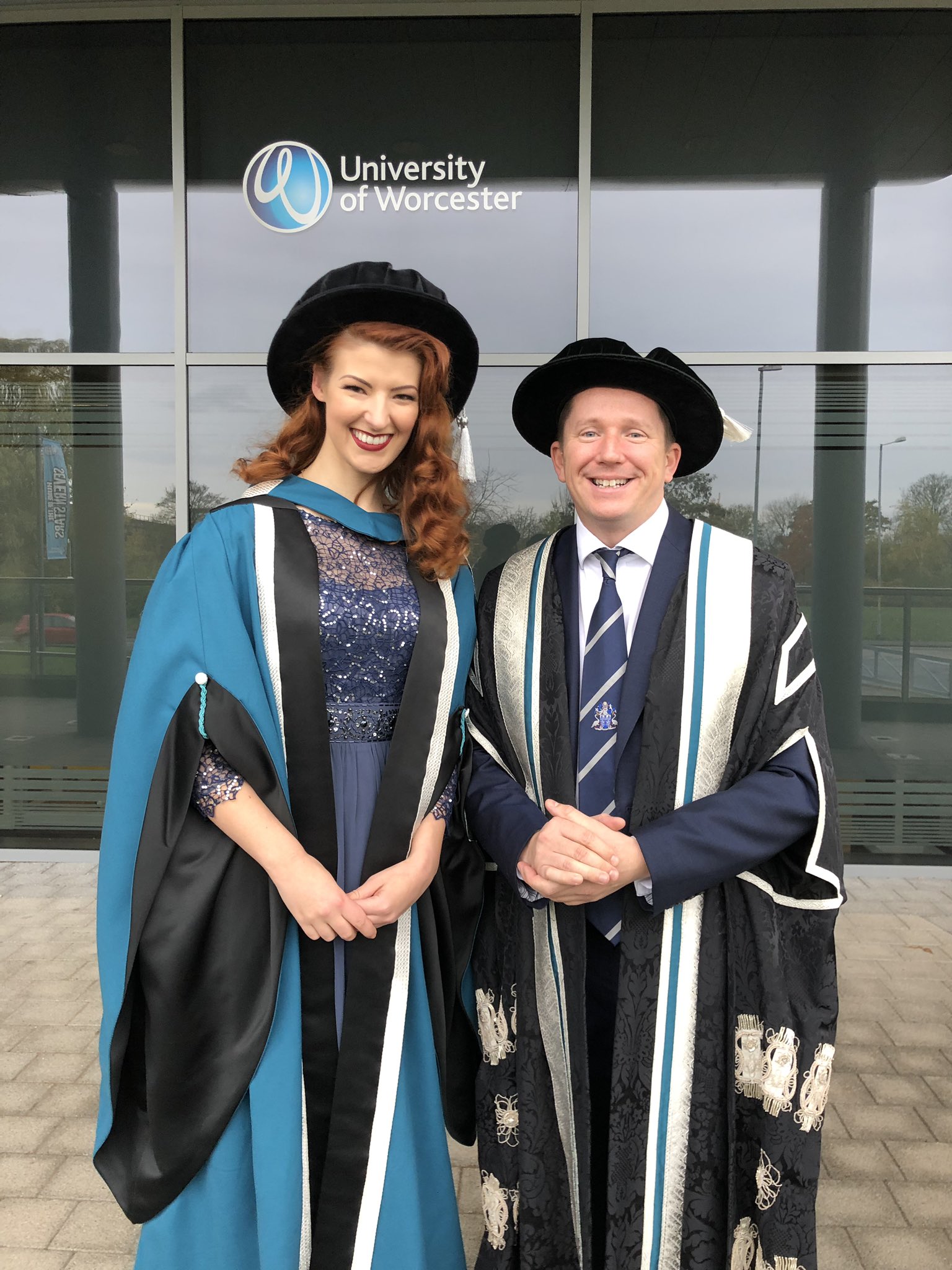 As an activist, Jessica diligently fights for the rights of others.  Her work on the advocacy of people with chronic disabilities and her continued campaign for equality for the disabled community has been highly commended, and in 2018 she was awarded an honorary PhD by the University of Worchester.
Like many people with a disability, her disabilities do not define her, but they are a part of her.  Jessica's open and honest conversation around disabilities, accessibility and ableism is a refreshing wake up call to society to stop ignoring and belittling people with disabilities and to provide the resources that empowers them to live their lives as independently, like we do with everyone else in society.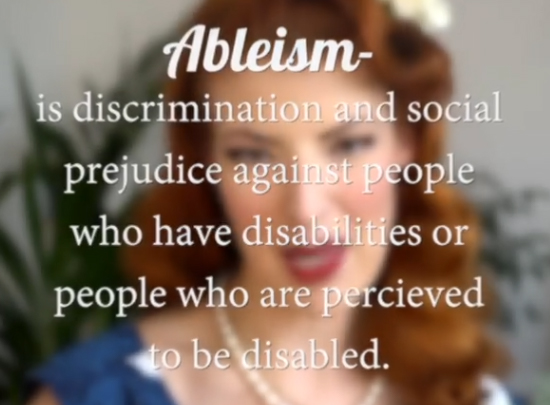 If you'd like to find out more about Jessica you can following her socials on Instagram, Twitter and Facebook, and you can watch her videos on YouTube and TikTok.  Also, don't forget to check out her website for more information around chronic disabilities and ways you can support her and her mission.
-
* if anyone from the BBC sees this PLEASE can you put this show on iPlayer because it was just amazing!