Today I was invited to join our International office in welcoming Ambassador Lim from Korea to visit us Bath.
As part of the visit, all of our academics currently doing work in Korea or collaborating with Korean researchers spoke about their experiences. This was a great opportunity for our team to learn about new projects and research collaborations that we might be able to use to promote the University in the future.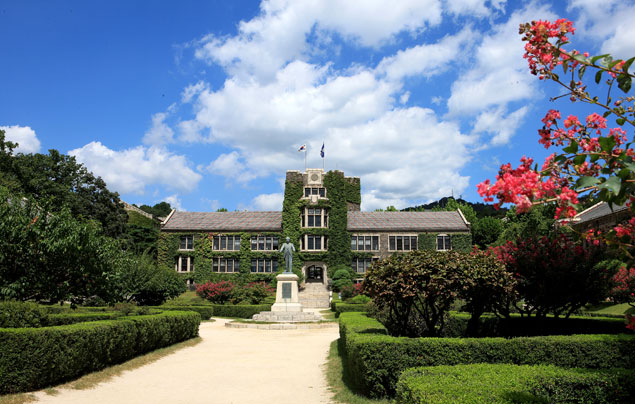 I must say, I wasn't aware that we had such a wide range of research being achieved through our work with Korea!
The formal relationship in place between our Centre for Sustainable Chemical Technologies and Yonsei University allows students from both countries to take part in exchanges and for shared events to be held.
Our Department of Mathematical Sciences is collaborating with Hanyang University to explore the role of maths in Korean financial development.
A new collaboration between our Department of Social & Policy Sciences and Yonsei University's social work department is exploring the prevalence of different types of child abuse, with the aim of developing Korea's child protection services.
In a new project between our School of Management and Yonsei University, consumer consumption patterns are being explored, while another joint project looks at the way companies in the IT and automotive sectors react to innovations in the market.
Our chemists are currently working with Ewha University to develop imaging agents for cancer, with a prestigious co-authored paper about to be published. Our engineers, along with Yonsei University, are developing new energy materials and are involved in work to develop medical imaging technologies.
Keep an eye out over coming months when we'll be talking in detail about some of these projects, along with a number of international events between Bath and our strategic partner in Korea, Yonsei University.