Main build
The first sets of precast concrete planks have started on the west core of the building. The preparation of the east side has been completed and the planks will be arriving in the next couple of weeks.
Two cranes are now in use to assist in the increased number of deliveries.
Wheel washers and banksmen are in constant use at the site entrance and all construction vehicles are having their wheels washed down before leaving the site.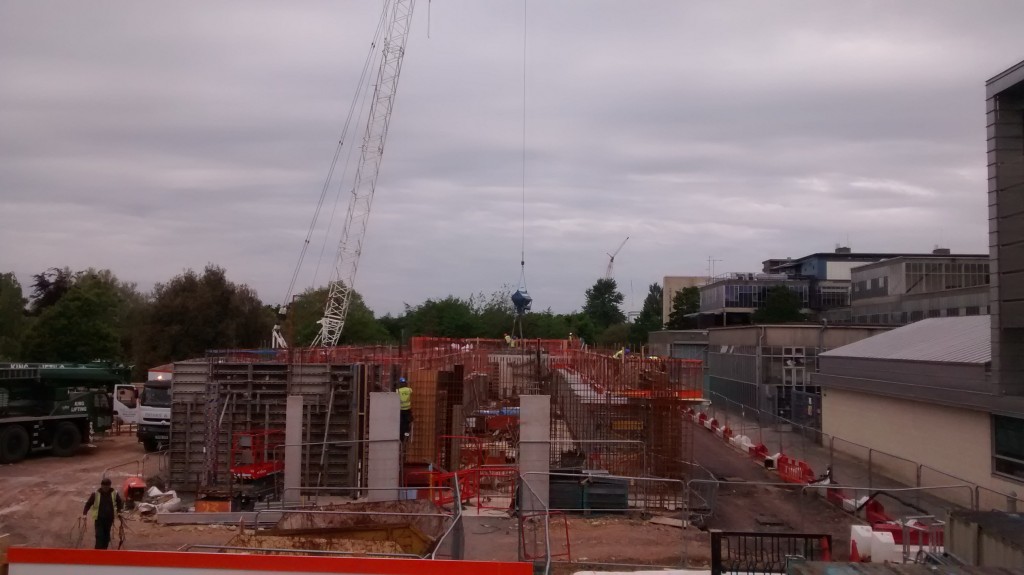 Energy Centre
The Energy Centre is complete and fully energised. This building will be handed over to the University in the next few weeks.
Health & Safety
There have been zero accidents on site and the project received 100% score in the safety audit.
There are ongoing reviews to optimise safe construction methods and improve risk management.
Environmental
99.9% of site waste has been diverted from land fill to date. Discussions and research are continuing to use more environmentally friendly construction materials.
Did you know?
Students from the Department of Architecture and Civil Engineering have visited site and future visits are being arranged.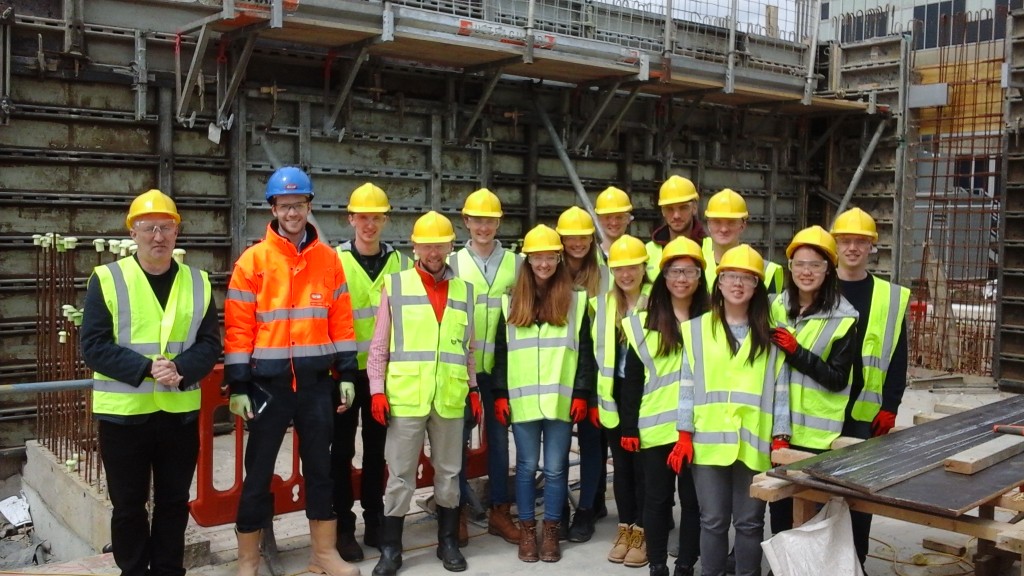 General queries can be addressed to the Estates Helpdesk
Please also see Campus investments webpages and Estates webpages