Progress to date
We are pleased to report the project is still on schedule
The concrete frame is now completed together with the atrium stairs which has allowed the crane to be removed from site.
As can be seen from the site, the majority of the windows are in and the larger glazing panels should be completed over the next couple of months.  A number of openings have been left to assist in material deliveries.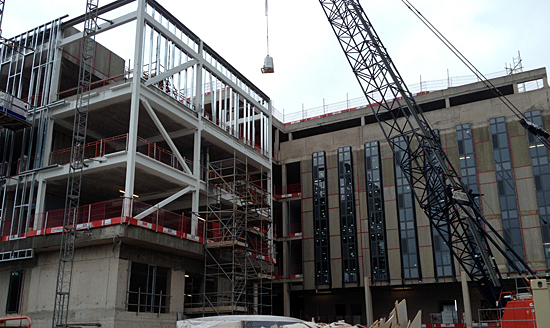 The roofing works are now well advanced and due for completion during October.  A separate temporary crane will be used to get the final materials to the roof. The aim is for the roof to be water tight in late October.
Internal partitioning works and M&E installations are progressing up to Level 4.
Raised access floors and plastering is well underway on all floors.
We are continuing to hold meetings with the end users of the building; members of the Department of Psychology have visited the site and they were very impressed with the progress.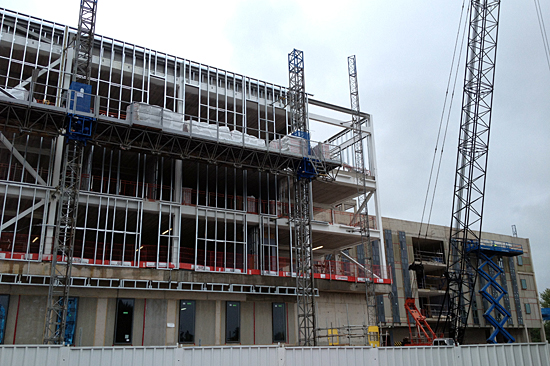 Health & Safety
There have been no accidents and regular reviews continue to ensure a safe environment for those working on site and  pedestrians passing by.
Noise
Noise will continue at the same level as in previous months.
Did you know…?
We have over 5 miles of various types of pipework within the building, with 40 engineers working on it.