Progress to date
The site team have made excellent progress during October and remain on schedule.
The roof has been completed and a weatherproofing will begin in November.
Once the roof has been made weather tight internal works will commence.
The erection of the West core steel frame is nearing completion.
Installation of reinforced concrete planks has been completed on the East core, Level 7.
The installation of windows on the south elevation's façade has commenced.
Internal partitioning and plumbing on levels 1 to 5 which is going well.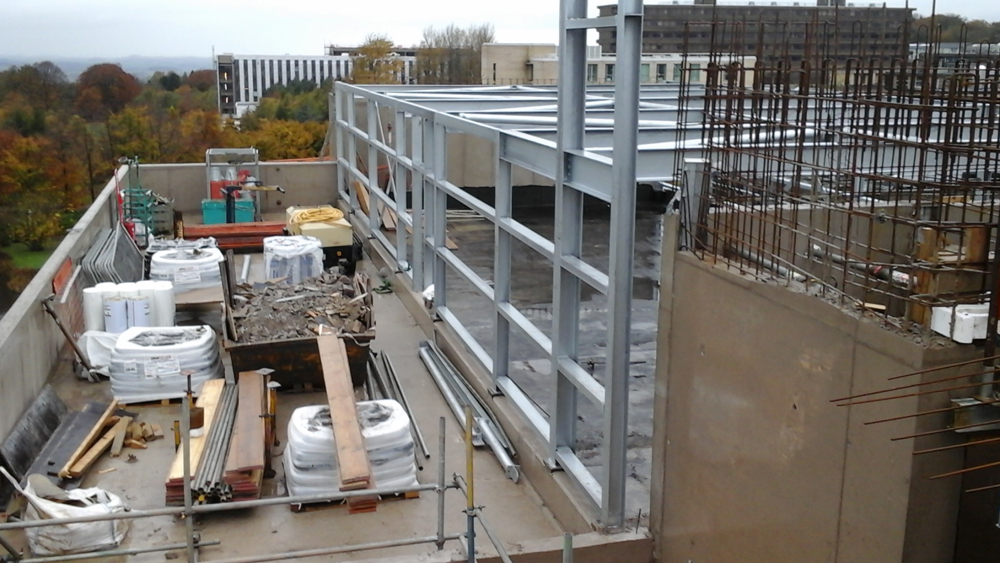 Health & Safety
There have been no injuries or accidents on site.
The site team has achieved a 'Beyond Compliance Award' from the Considerate Constructors Scheme. This award shows the team's dedication to health and safety standards, as well as their commitment to customer services to both staff and neighbours.
Did you know...?
The site team has used approximately 1100 cubic meters of concrete and 200 tons of re-enforced steel on on the project, which is the same amount that was used for NASA's initial Space Launch System.