The project has made good progress during December despite a halt in construction over the Christmas period and the recent bad weather conditions:
Screeding (levelled concrete flooring) has been completed on level 4.
The underfloor heating system has been installed.
Installation of paving slabs on the West core roof has been completed.
Over 90% of the building's windows have been installed.
East core has been fully insulated.
Installation of radiators has begun on Levels 2 and 3 in the West core.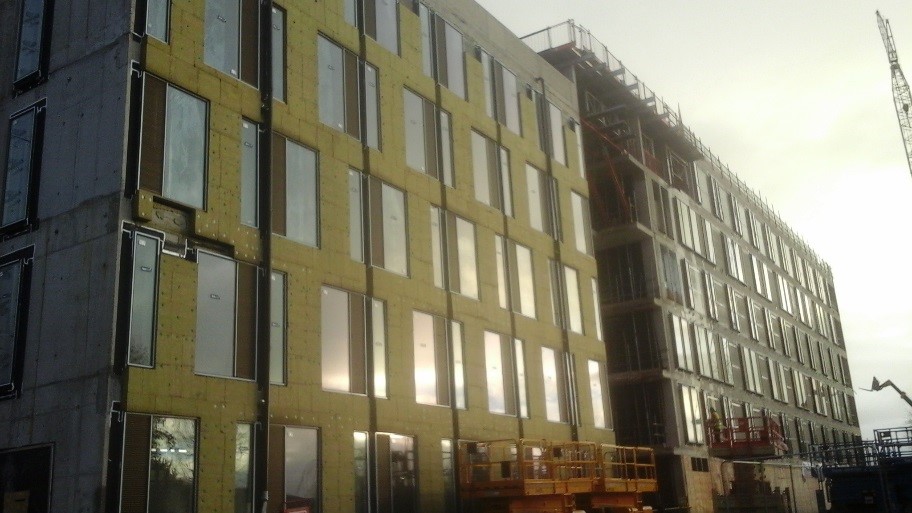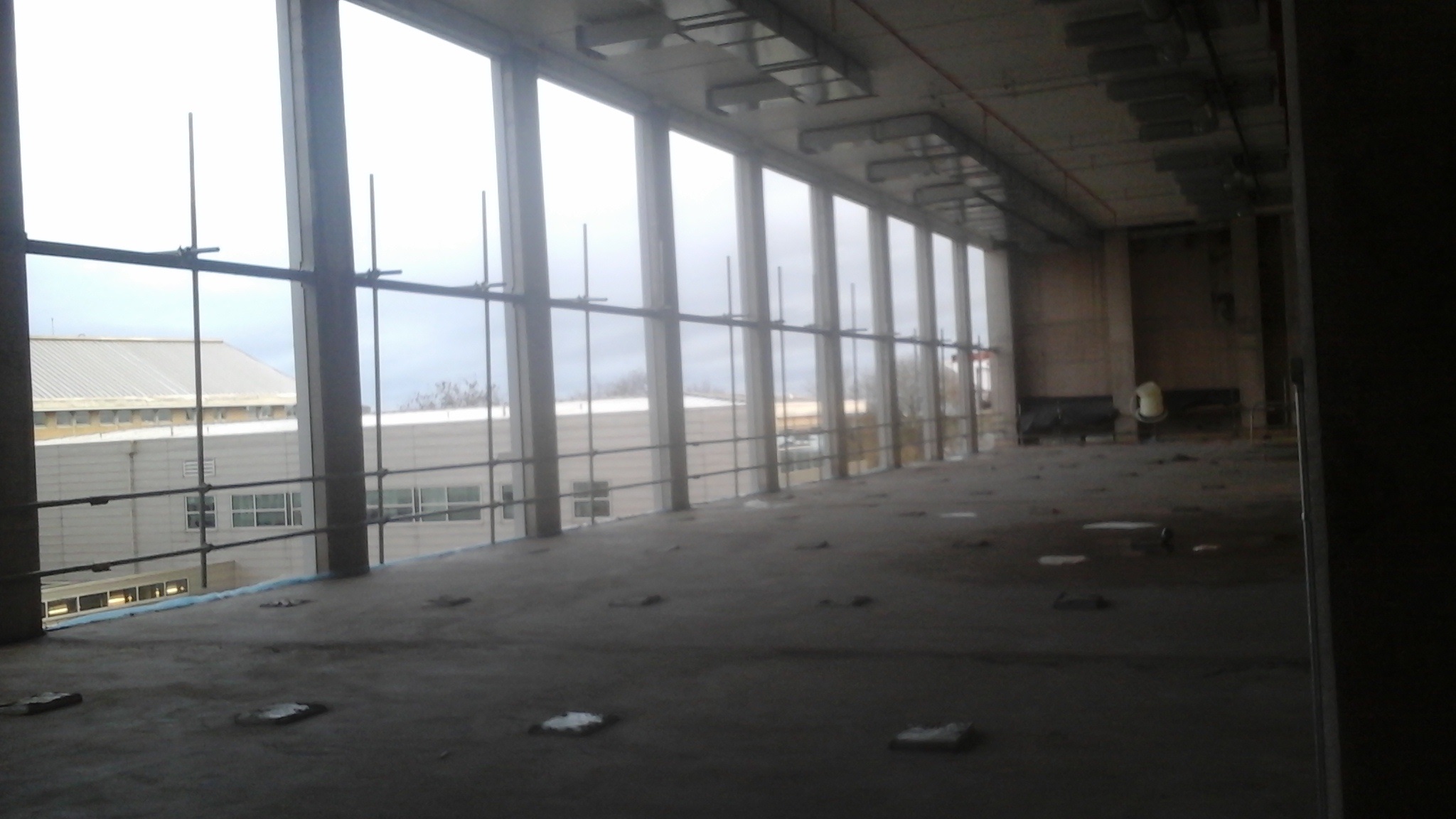 Health & Safety
There have been no injuries or accidents on site.
The site has achieved a 98% score in the recent health and safety compliance audit. The team has never scored lower than 97%.
Did you know...?
To date over 170 tons of reinforced steel has been used in the structure, the equivalent weight of a fully grown Blue Whale.