Our aim is to keep all staff and students working within close proximity of the project up-to-date and informed of works progress. Where possible WRW will give notice of any potential disruption. Site Manager, Firhan Saeed, will be on site throughout the working day and will be the first point of contact (07976 865497 or frs547@wrw.co.uk).
The contractor's welfare & office area has been installed and a secure boundary to the perimeter of the site has been erected. Additional signage to the perimeter  - to identify who we are, the site contact details and giving directions for pedestrians - is being displayed.
The site works have included stripping topsoil and we are in the process of excavating the ground to lower levels to install foundations and drainage up to 3m in depth. The ground is largely rock and consequently there will be some noisy works removing this. The noise & vibration will be intermittent throughout the working day over the next four to six weeks. The excavated material will then be removed from site by haulage lorries - during this time we will be monitoring road conditions to ensure they are kept clean.
We will also be installing a new water connection to Building 4SA within the next two weeks and excavating an electricity trench from the site to the substation opposite the car park.
| | | |
| --- | --- | --- |
| Forecast works over the next few weeks | Noise level | Forecast completion date |
| Breaking out rock in ground to form foundations and drainage | Possible disruption throughout the day | Until the end of March |
| Excavations being removed from site, by haulage company | Occasional plant noise | Throughout March |
| | Occasional plant noise | Throughout March & April |
| | Occasional plant noise | Throughout March & April |
Current site, Feb 2017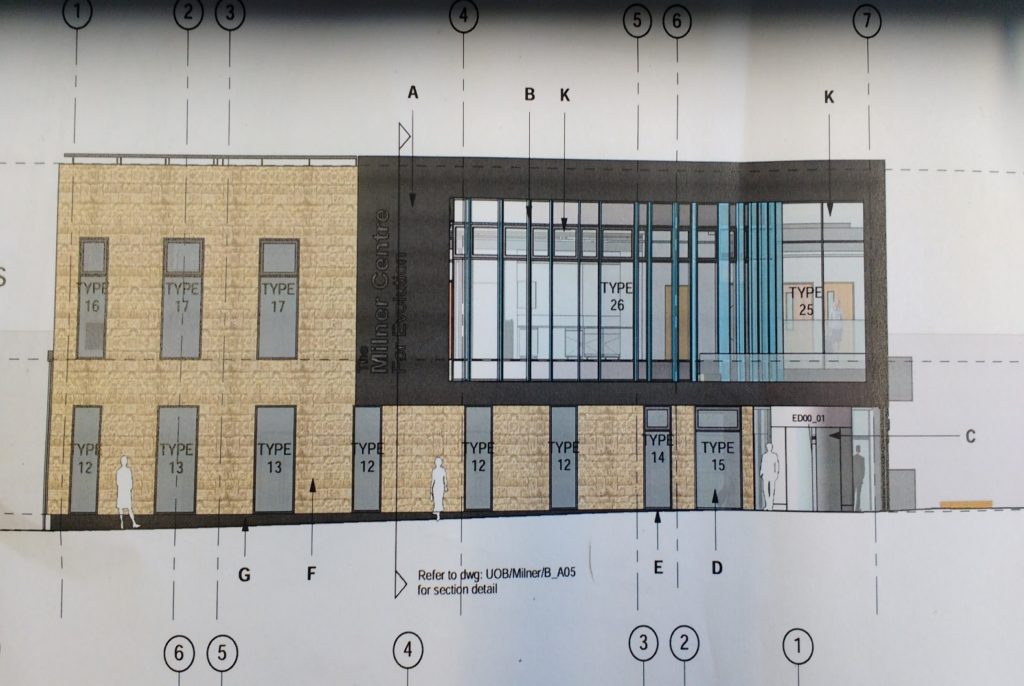 How it will look in April 2018