We have organised a group booking for this production (details below) taking place on January 17th 2017 at 7.30 at the Theatre Royal Bath. Already sold out in the stalls,  there are 40 Dress Circle tickets costing £22 each. We have rows A through to F. Row A has less leg room so please let me know if you can take these seats. I will allocate rows, as far as possible, on a first come first served basis. The earlier you book the nearer the front you will be.
Email me to reserve tickets. Payment is by cash in person  or cheque payable to Omnibus  to Sue Briault in the Careers Service, Norwood House 2.17. I will need to have money by 25th November.
In case you don't know friends and family are welcome.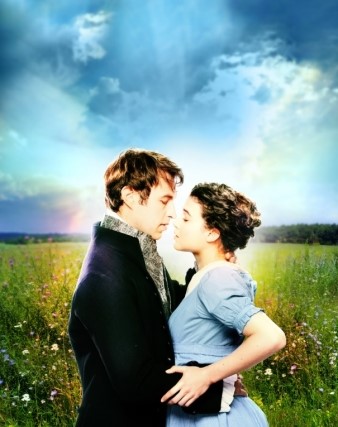 "It is a truth universally acknowledged, that a single man in possession of a good fortune, must be in want of a wife"
The ultimate romantic comedy, Jane Austen's story of the five Bennet sisters and their relentless pursuit of suitable husbands is one of the best-loved novels ever written, constantly topping the polls of favourite books.
When feisty Elizabeth Bennet first meets handsome bachelor Mr Darcy, she thinks him arrogant and conceited. When she later discovers that he has scuppered the relationship between his friend Bingley and her beloved sister Jane, she is determined to dislike him more than ever. in the sparkling comedy of manners that follows, the family's lives are turned upside down as Jane Austen shows the folly of judging by first impressions and pokes gentle fun at the aff ectations and etiquette of provincial middle-class life.
Following sell-out performances at Regent's Park Theatre, producers of the recent smash-hits To Kill a Mockingbird and Lord of the Flies, Pride and Prejudice features the Olivier award-winning Matthew Kelly (Of Mice and Men) and Felicity Montagu (Alan Partridge, Bridget Jones's Diary, The Durrells) as Mr and Mrs Bennet. Celebrating the legacy of Jane Austen as we approach her bicentennial, this is Austen "still dazzling after 200 years" (Observer).