Omnibus, the staff society, organises various trips throughout the year. Friends and family are welcome to join.
Next trip :    Slimbridge  Saturday 13th May. Cost £26.50 for adults; £22 for children
Slimbridge is a world famous wetland centre established by Sir Peter Scott, artist and founding member of the World Wildlife Fund. Visitors flock there to see native and visiting wild birds, other birds that have made a home there (such as the flamingos and rare geese) and numerous British mammals and amphibians. The cost is £26.50 for adults and £22 for children – this includes coach travel, entrance fee and optional introductory talk on arrival. After arrival members are free to explore the site as they wish. Leaving campus at 9.30 am (or outside Tescos on  Bathwick Hill at 9.35am) and returning at 5pm. Friends and family of members are welcome to join us.
For more details about Slimbridge and what you can do/see there visit:
Experience Slimbridge Wetland Centre | WWT
To book your place contact : A.D.Linfield@bath.ac.uk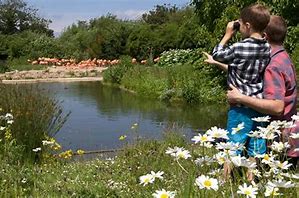 Future trips: Bovington Tank Museum or Monkey World on 8th July; Wisley Flower Show 9th September 2023
Contact Ann Linfield for further information or to put in a request for a potential visit. A.Linfield@bath.ac.uk or Omnibus@bath.ac.uk