I am delighted to share with you our 2018/19 Impact Report – a celebration of the generosity of our alumni and friends.
These gifts have made a real difference, both here on campus and beyond, whether that's supporting scholarships for disadvantaged young people, funding cutting-edge research or enhancing student excellence.
You can read the 2018/19 Impact Report or browse stories online. We hope you enjoy it.
I also bid you farewell, as I leave the University for pastures new at the end of this month. I joined Development & Alumni Relations as Deputy Director in 2008, becoming Director in 2011, and it has been a privilege to lead the team for all these years.
My strongest impressions will be the fondness with which Bath graduates think of their alma mater, and their overwhelming willingness to support current students when asked.
It is a pleasure to leave you on such a positive note as we celebrate the impact of our alumni. Thank you for all that you have done – and will do for my successor!
With very best wishes,
Gavin A. Maggs
Director of Development & Alumni Relations
News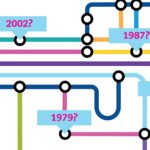 Bath Connection reaches 1,500 mentors!
You can now network online with fellow graduates from over 140 countries, as well as offer your own careers expertise to our students. Read more >>

Levelling the playing field
This month, we launched a crowdfunding appeal for the GSP Opportunities Fund. The Fund offers grants to Gold Scholars to undertake personal development activities that would otherwise be out of reach. Read more >>
National Express Foundation donates £36,000 to Gold Scholarships
The grant will enable students from low-income backgrounds to gain a world-class education at Bath. Alumnus and Group Chief Executive, Dean Finch, explains more >>
Read the University's Annual Report and Accounts
Find out more about the developments and achievements of our community over the last academic year. Read more >>
Events
Bath: Get Connected – 18 February
Speak one-on-one with some of our most successful alumni and discover their top tips to get ahead. This Get Connected will be held at Graze (Brunel Square) from 7pm. Tickets are free, and offer an invaluable opportunity to network with Bath graduates at the top of their fields. Find out more >>
Amsterdam: Alumni drinks – 19 March
Catch up with local alumni and make new connections over drinks and nibbles from 6.30pm, hosted by the School of Management. Find out more >>
New York City: Discovery Series – 2 April
Please save the date to join our new Vice-Chancellor Professor Ian H White DL FREng for an evening of discovery in New York. The event will showcase some of the current research happening at the University, followed by drinks and canapés.
London: Discovery Series – 21 May
Save the date to hear from Professor Saiful Islam and Dr Marianne Ellis as they share insights into some of their latest research around green energy materials and 'lab-grown' cultured meat. Tickets available soon. Express your interest >>
London: ACSELERATE – 18 June
Save the date to join Bath African and Caribbean Society for an evening of networking with members of Bath's BAME community in London. Express your interest >>
Reunions
If you're hoping to arrange a University reunion, we're here to help. Whether you're planning a large or small gathering, we can ensure it's a special event for you and your guests. Find out more >>
Bath: Mariner: A painted ship upon a painted ocean – Now until 21 March
Visit The Edge to explore how Coleridge's classic poem The Rime of the Ancient Mariner resonates through present-day issues. Find out more >>
Bath: Slow Painting – 10 April - 6 June
Relax and take your time at this exhibition, which tackles the concept of 'slowness' in the age of accelerating digital technology. Find out more >>