Since graduating from Bath, Linda's career has taken her through government, teaching and work with families. She tells us about exploring options through placements, living on campus and the joy of choral reunions.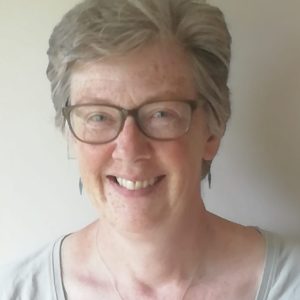 Why did you choose to study at Bath? 
At school I enjoyed the sciences, particularly biology, and had the opportunity to do a week's work experience at the world-renowned Rothamsted Research Station near where I lived.  
One of the main attractions of the Applied Biology course at Bath was that it was a 'thin sandwich course'. In the first three years I studied on campus from September to April each year and then spent the next four months on a placement either in industry or at a research establishment. Placements enabled me to experience different areas of work within my discipline and I was also paid, which was great for my bank balance!  
The reputation of the University, beautiful surroundings and the fact that it was a campus university were also important for me. 
Did you have a particular career in mind when you chose to study Biology? 
I didn't really have a career in mind but knew that I enjoyed the natural world and was particularly interested in plants and animals in the ecosystem. 
Can you tell us about your experience of studying here? Any favourite memories, or places to go on campus and in the city? 
I remember living on campus, first in Norwood, right up at the very top, and then in one of the first blocks of Eastwood to be built. One of my main hobbies was singing. I had sung in school choirs and it was great to find that at Bath, because there wasn't a music degree, everyone was doing music for fun as an extracurricular activity.  
I joined the Choral Society, the Musical and Operatic Group (now BUSMS) and the University Chamber Choir. The Chamber Choir was started in 1977 and is still directed today by its founder, Michael Painting. We sang a wide range of choral music in churches around Bath and many of the local cathedrals such as Bath Abbey, Salisbury, Gloucester and Wells. There is also a reunion weekend each year when former members of the choir come together with existing students to sing concerts. Over 30 years later I still enjoy returning to sing in Bath. 
Describe your career journey since graduating. What is a typical day like in your current role? 
After graduating I worked for the Ministry of Agriculture (MAFF), now DEFRA, in a regulatory role with the Pesticides Safety Directorate. I moved to OFGEM, switching to computer support, and then stopped work to bring up my two children. I returned to work as a teaching assistant and IT technician in a primary school and then used my degree to retrain as a primary teacher.  
After 12 years in the classroom, I moved to my current role – children and families minister for my local Anglican Church. My role involves taking assemblies in schools, running a toddler group and being responsible for all the children's activities and services at church. I love the variety of my job and the fact that I can still indulge my love of singing, in a variety of styles! 
How did your studies and experience at Bath help you to develop? 
Studying at Bath gave me a broad scientific education and the course was particularly good at teaching biology as an applied subject, linking the core science to the real world. The placements gave me an idea of lots of different areas within the subject and my experience definitely helped me to secure my first job!  
Living away from home in a self-catering room helped me to grow as a person, too. The wealth of opportunities both from societies on campus and in the city meant I was never bored! 
What advice would you give to prospective students thinking about studying your course at Bath? 
I don't believe my course exists in the same format as when I studied, but I would say study something you enjoy, take every opportunity to see different aspects of your subject – particularly in the real world – and join in with the life of the University outside study. You will make lifelong friends.