Hey everyone,
I thought it's about time I introduced myself more officially and wrote a blog about my experience so far with One Young World. I've recently been selected by the University of Bath to be a delegate for this year's summit in Bogotá Colombia. I'm Sophie a student about to start my second year studying International Development with Economics, I've always been interested in social sciences and using numbers and statistics to improve and develop social circumstances so my degree offered a perfect combination of the two. Honestly this time last year I had never heard of OYW or what they do, and now it's all I think about. I attended Emma's summit last year in Bath and was hooked on the concept, programme and OYW community.
The University of Bath has been generous enough to commit to funding another delegate for this year through the department of social sciences and humanities, and after a vigorous application and interview process, I was lucky enough to be selected. The whole department has been incredibly supportive since and helped gather together ideas for my return (further suggestions are always welcome!), booking flights and ordering business cards! The whole process has happened so quickly and its crazy to think that in 50 days I'll be off to Colombia.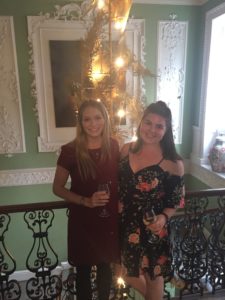 One Young World have also held some fantastic events throughout the year in the build-up to the conference, some of which I have been fortunate enough to attend. The latest event was a speaker series in London, held in partnership with The House of St Barnard's. The purpose of the event was to raise awareness on the topic of homelessness, something I am particularly passionate about since volunteering with the homeless charity 'Crisis at Christmas' since the age of 16. The speakers were incredibly inspirational and very professional and polished with their presentations.
Tala Dajani kicked off the event and explained to those not so familiar with OYW, about how it works, and why tackling homelessness is a crucial part in helping to achieve positive social development. Then Sal Mohammed the CEO of connected homelessness took the stage, highlighting the role that technology can play in minimising extreme homelessness by increasing access to resources. He presented innovative ideas such as apps for those in need to help locate the nearest food bank or hostel in the region. New technology is also being developed and implemented, allowing electronic donations via bank cards directly to the homeless. This creativity and passion is replicated by OYW, so together we can encourage and promote social change to benefit those in need #leadthechange.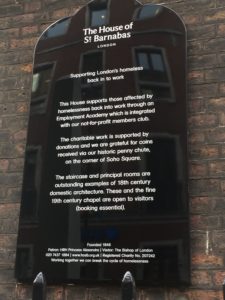 The following speakers took a different approach to their presentations, having both been homeless themselves Sophie Maxwell and Jamala Osman delivered incredibly touching stories of their experiences of homelessness. The whole event was engaging and enjoyable with Jamala showing off her rapping skills to close the evening, yet the overarching message was clear throughout.
The girl's early childhood stories were heart-breaking but to hear how far they've come since then and what they've accomplished is unbelievable. Jamala has become the youngest bank manager in the country working for the reputable Barclay's bank. Whilst Sophie has channelled her efforts into the education of others who are less fortunate through developing the 'really NEET project', working with colleges and Universities after she herself graduated from University!
All three speakers complimented the other and the whole event was tied together superbly. It was a great opportunity to network with previous OYW delegates whilst also learning and being inspired by the speaker series. The whole experience has made me even more excited for Colombia – If that's even possible!
Thanks for reading my first blog - Any comments are always welcome!
Sophie